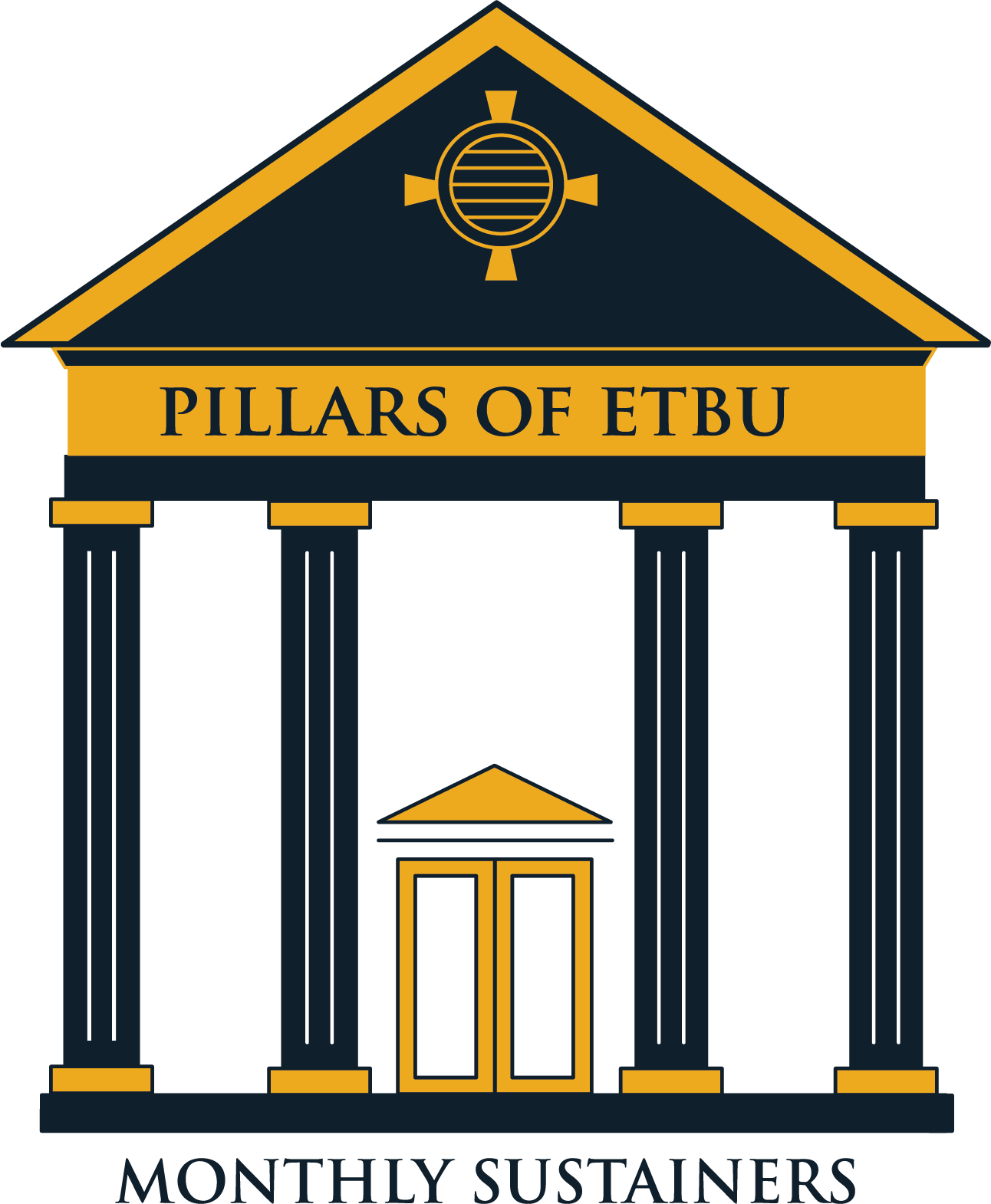 Pillars of ETBU is a monthly giving program.  Members make a difference, every single month. 
Pillars provide consistent and faithful strength to the structures they support.  Across the ETBU campus, pillars can be found on numerous buildings including Marshall Hall, Craig Hall, H.D. Bruce, Feagin Hall, Centennial Hall, Murphy Science, Jarrett Library, and the Bennet Student Commons.  In the same way that the pillars provide strength and support to the various buildings on campus, members of the Pillars of ETBU bolster and fortify the on-going work of the University through their monthly giving.  
When you decide to give monthly to support ETBU you become a Pillar of ETBU.  You, as a monthly donor, provide strength and vital underpinning to advance the Christ-centered mission of the University.   
Who are Pillars of ETBU? 
The Pillars of ETBU are East Texas Baptist University's group of core, faithful, and committed monthly donors.

How it works: 
East Texas Baptist University's monthly giving program allows your gift to be deducted monthly from your debit card, credit card, or drafted from your bank account. ETBU will process this secure transaction at the beginning of each month. At the end of the year, you'll receive a single summary of your contributions, including a tax receipt.  You remain in control - cancel or alter your gift any time by calling us at 903.923.2071 or emailing advancement@etbu.edu
Why become a Pillar of ETBU? 
Consistent monthly gifts sustain and advance the on-going Christ-centered mission of the University.

Monthly giving is a great way to create a big impact as monthly gifts amount to significant contributions over time.   

Once a monthly gift is set up, it will automatically repeat each month, providing a convenient way to spread your contribution over time.

Support what's important to you, on a schedule that fits your budget and fits your lifestyle. Becoming a Pillar of ETBU makes giving easier and convenient. 

As an alumnus or friend, an ongoing gift ensures that no matter how much else is changing your life, your commitment to ETBU always remains strong.
Monthly Giving Options
Credit

or debit card: Go to the ETBU Give page and select "Make My Gift a Recurring Monthly Payment"  Or call the Advancement office at 903.923.2071 with your card information. 

Checking account

: Fill out the Bank Draft Form and scan and email to

advancement@etbu.edu

or mail it to:
ETBU
Office of Advancement
One Tiger Dr.
Marshall, TX 75670