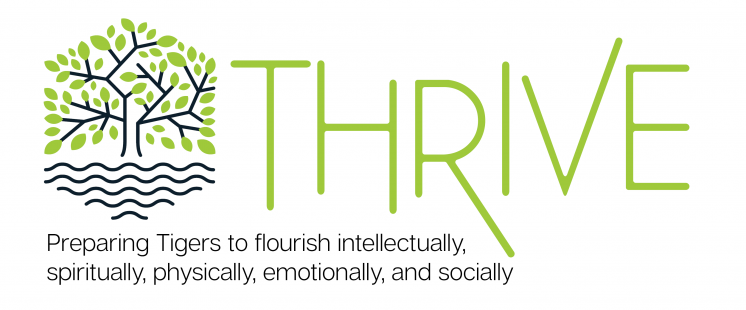 In support of the University's mission to holistically develop students, ETBU has initiated a new program called Thrive (QEP) to cultivate student success through intentional, one-on-one and small group mentoring. Fully launching in Fall 2019, Thrive will prepare Tigers to flourish intellectually, spiritually, physically, emotionally, and socially. The support of faculty, staff, and students will make this program a success.
Thrive Groups will meet monthly beginning in the Fall 2019 Semester.  Students will receive chapel credit for attending their Thrive Group.
Yes! I want to sign up for a Thrive Group!