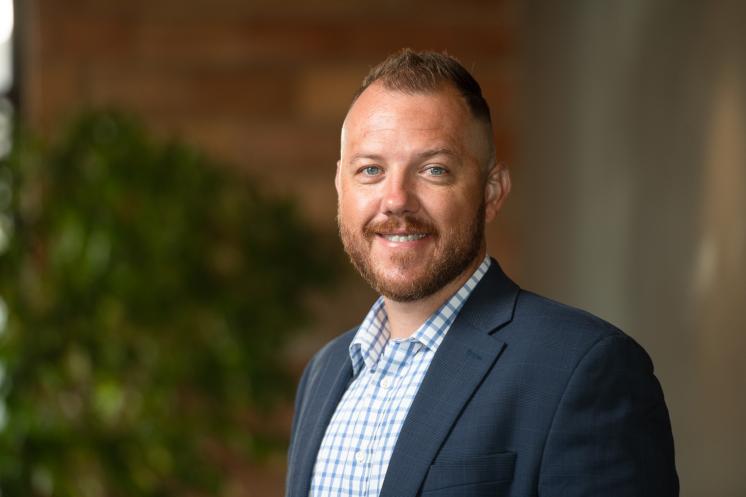 As a junior college student, Chris Davis ('07) was working at a local community bank and continuing his education because it was the next chapter following high school graduation. He was wandering through life with no end goal in mind or real motivation to achieve more.
It wasn't until he met his now wife Cassie that he ever considered East Texas Baptist University. Cassie was attending ETBU and was a member of the women's soccer team. She encouraged Chris to visit the campus, "I immediately fell in love with ETBU once I stepped foot on campus and decided to complete my degree there."
It was a visit that would change his life and provide light to his future, "I gained a lot of valuable insight and knowledge about myself, my faith, and the type of business leader I wanted to be."
Already employed at Texas Bank and Trust, Chris changed his role there upon graduation from ETBU and over the next 17 years helped develop and grow the bank's Digital Banking and Treasury Management departments.
God was calling Chris to a new chapter of life and on March 1, 2020 he purchased a seasoned, yet declining, insurance agency. Two weeks later the COVID-19 pandemic shut down the world in many ways and altered the landscape for the new business owner.
"I could have never predicted COVID would hit our nation two weeks into this new adventure and radically change the vision I had for being a new business owner," said Chris. "God remained faithful and really stretched me over the course of the next two years."
In May 2021, after listening to a sermon series on "Pursuing Your Passions" by Dr. Tony Evans, Chris felt God challenging him once again.
"I knew that community banking and helping drive digital transformation was my true passion."
God opened a door for Chris as he began consulting a Spokane, Washington bank and by August 2021 he was offered a fulltime position. At RiverBank, he was promoted to sit on the Executive Management team as Vice President and Digital Solutions Officer with oversight of all product and development for the bank.
Chris sold his insurance agency on June 30, 2022 and shifted his focus solely to building and growing RiverBank to be the best digital community bank that the organization can build. Chris is able to work remotely from his home in Longview and travels quarterly to Spokane.
"I believe ETBU played a huge part in equipping me to become the man and business leader I am today and I look forward to the day my children get to attend!"