Homecoming 2020  |  October 30-31, 2020
East Texas Baptist University invites alumni from the College of Marshall (COM), East Texas Baptist College (ETBC), and East Texas Baptist University (ETBU) back to the Hill to celebrate past and present traditions during Homecoming weekend.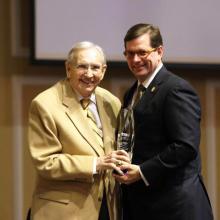 Homecoming Awards Chapel
October 25 | 10:00 a.m.
Every year, the University family gathers in Baker Chapel to honor alumni and friends of the University who have served ETBU in various capacities. Each year, we induct a new class of Golden Blazers, recognize the 50-year reunion class, and honor six alumni for their contributions to their alma mater or society. There is an honoree luncheon immediately following Chapel in Ornelas Student Center. 
Perkins Family and Friends Reunion Concert
October 25 | 7:00 p.m.
Join us for a free concert for the whole family as the Perkins family and various East Texas choirs lead us in worship in Baker Chapel. More than 10 members of the Perkins family have graduated or are currently attending ETBU.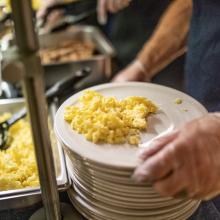 Late Night Breakfast
October 25 | 8:30 p.m.
There isn't anything better than breakfast for dinner! Enjoy some pancakes while you fellowship with your fellow Tiger Alumni in Bennett Student Commons.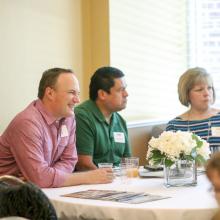 Decade Reunion Brunches
October 26 | 10:00 a.m.
Whether you graduated 50 years ago or 10 years ago, we would love to welcome you back to the Hill. Enjoy complimentary brunch with your fellow Tiger Alumni in the Ornelas Student Center to celebrate your 10, 25, 40 or 50-year reunion.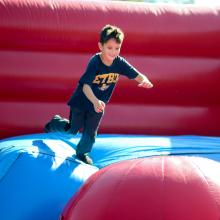 Tiger Family Carnival and Tailgating
October 26 | 10:00 a.m. - 1:00 p.m.
Join us in The Grove for a free and fun time for the whole family. There will be bounce houses, games, and a free lunch. Enjoy spending time with friends before finding your seats at Ornelas Stadium to cheer on the Tigers.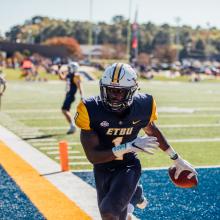 Tiger Football
October 26 | 2:00 p.m.
After you enjoy lunch in The Grove, cheer on the Tigers in an exciting Homecoming match up. There will be additional Homecoming awards presented at halftime.