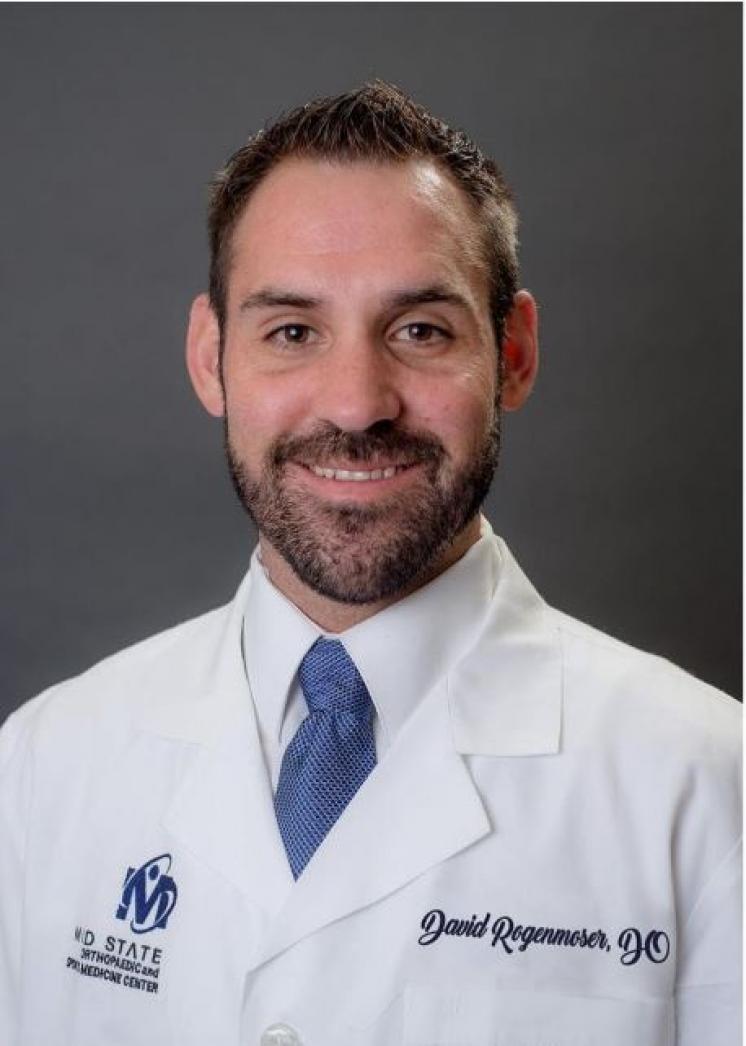 As a freshman at ETBU, Dr. David Rogenmoser ('07) was one of only a few students able to successfully juggle being a student-athlete and a Biology/Pre-Med major.
"I knew from an early age I wanted to be a physician and return home to treat patients in my hometown," Rogenmoser said. "The journey was more difficult than I ever imagined, but I am so grateful for how ETBU prepared me both academically and mentally for the road ahead." 
After a successful career as a running back for Tiger Football and finishing at the top of his class at ETBU, Dr. Rogenmoser went on to attend the University of Pikeville (Kentucky) College of Osteopathic Medicine and complete a residency in Physical Medicine and Rehabilitation at Louisiana State University. 
Today, Dr. Rogenmoser serves as a Medical Director for Cabrini Physical Inpatient Rehabilitation Hospital in Alexandria, Louisiana, and is a partner at the MidState Orthopaedics and Sports Medicine.
"Working in rehabilitation, it is super rewarding to develop programs for patients with hip fractures, spinal cord injuries, amputees, strokes, and brain injuries to improve their functional independence to get back home," Rogenmoser said. "In my line of work, there isn't a better feeling." 
Dr. Rogenmoser credits ETBU for helping him learn how to continue acquiring knowledge after his days in the classroom were completed. 
"Any institution can teach someone," Rogenmoser said. "What ETBU did was teach me that the process of learning never ends. My professors gave me the ability to reason and to think critically, which is essential in my field." 
In his spare time, Dr. Rogenmoser serves as a mentor to ETBU students seeking acceptance into medical school. He also enjoys golfing, hunting, and spending time with his wife, Codi, and their two sons.