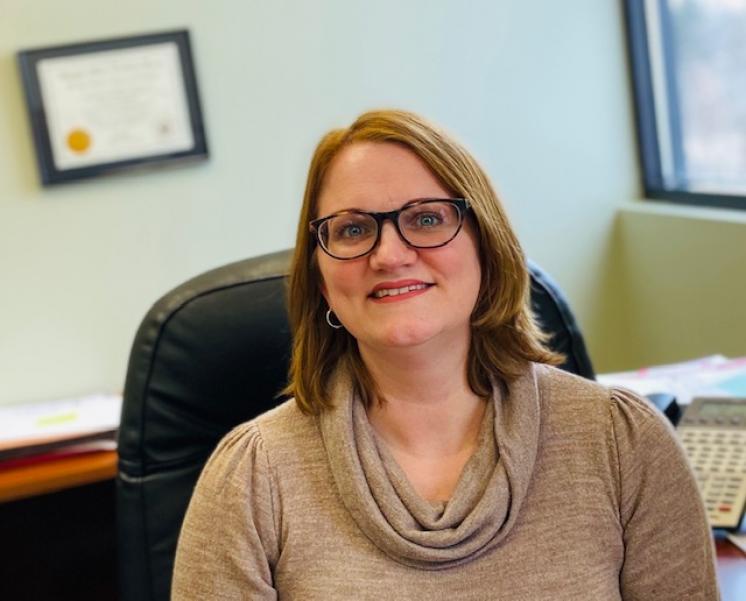 Every Tuesday, Carla Pyle ('01) spends her morning praying with people in an Indiana courthouse before they attend court for the day. She and a group of volunteers provide Bibles as well as information on local churches and resources for those in need. 

"As an attorney, you spend a lot of time in courtrooms," Pyle said. "In 2015, I was able to help bring a chapter of Courtside Ministries to the Lake County, Indiana Courthouse where I primarily practice law."

This is just one example of how Carla Pyle shares the light of Christ through her vocational calling. For over 14 years, Pyle has worked as an attorney at Rubino, Ruman, Crosmer & Polen, LLC in Dyer, Indiana. 

"Currently, my practice concentrates on business law, representing business clients on employment matters, contracts, and the ins-and-outs of business operations," Pyle said. "However, my position at the firm has allowed me opportunities to provide legal representation without charge to many of our area churches, ministries, and ministry staff members." 

Pyle attributes her time at ETBU for teaching her to seek the truth no matter where it leads her. 

"The education I received at ETBU shaped my worldview in a way that has helped me weather every season of my life," Pyle said. "I had professors that challenged me to dig into why I believed what I believed. In my youth, it had not occurred to me that I could be wrong. Dr. John Harris and Dr. Jerry Summers were both incredibly influential in helping me to really get to the foundation of my beliefs."

When Pyle isn't working or serving in her community, she relishes the time she spends as a homemaker.

"When I was a student at ETBU, I knew I would be an attorney," Pyle said. "However, it never occurred to me I would someday have four children and spend most of my time being a homemaker. It's been the biggest surprise and better than anything I could have imagined." 

According to Pyle, if there was one thing she would tell a current student at ETBU, it would be to guard your integrity.

"Remember that your integrity should be daily and diligently guarded," Pyle said. "When you are faithful in the small things, you are able to do the right thing when the big things come your way."

Carla and her husband, Scott, live in Indiana with their four children Jason, Audrey, Lance, and Travis.