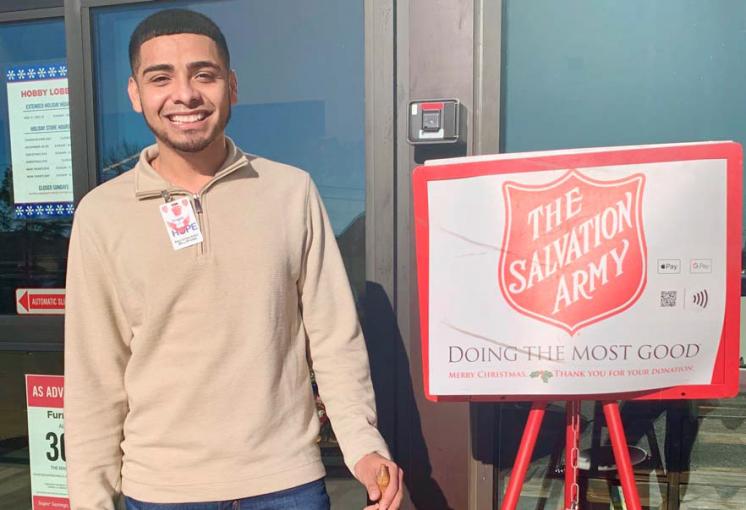 Rolando Vargas ('17) Continues to Serve The Christmas season is a time to celebrate the promise of a Savior and give back to those around us. Recently, East Texas Baptist graduate Rolando Vargas ('17) spent the day serving with the Salvation Army because of the lessons he learned on the Hill.
"During my time as a student, I was shown the importance of serving," Vargas said. "ETBU was not only an institution where I received an accounting degree, but it was also a place where I found joy in serving others. Being able to give back and help organizations and individuals brings the greatest satisfaction to me. I am thankful that ETBU was a platform that gave me a lot more than my education."
Every ETBU student on institutional scholarship is required to serve one hour a week in the community as a part of their time as an undergraduate student. This small time commitment makes a big impact on the Marshall community and ETBU students. Learn more about the Learning and Leading program here.