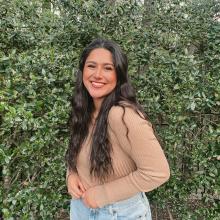 Michelle Gamez
Sharon Faulkner Music Scholarship Recipient
Thank you so much for all you do to grant me this amazing opportunity to better my educational experience at ETBU! I am so grateful for all I've learned. I've learned to be a better student and an overall better child of God in my time at ETBU. I am forever grateful for the amazing privilege it is to be a student at ETBU! Each professor has bettered me on the skills that are needed for now and beyond graduation. Again, I cannot express it enough, but thank you for your amazing generosity!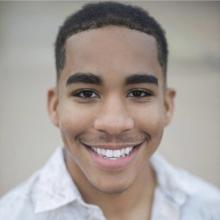 Sevon Chambers
Childress Scholarship Recipient
You have provided me this opportunity to pursue my ambition to become an athletic trainer. I can't thank you enough for your generosity in investing in my future. I want to use the knowledge and tools that I am learning to inspire and show the next generation that they can do whatever they put their minds to and I want to be able to invest in them just as you have invested in me.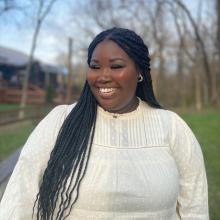 Jaidakiss Younger
Polly Cargill Endowed Nursing Scholarship Recipient
I am beyond thankful to have been blessed to have the opportunity of receiving additional financial aid help from you through your generosity towards giving! As I take the stage in May, I will be able to reflect on how far I have come in my goal of higher education here at ETBU with your help of relieving my financial burden that would have been laid on my chest. Thank you for being a part of my college journey and many more to come!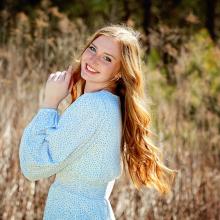 Caylee Mayfield
Alumni Scholarship Recipient
I am extremely grateful for your assistance in furthering my education. Thank you so much for giving me the opportunity to apply and be recognized by you. My dream is to one day become a nurse in order to give back to the public and help those who are in physical need of care. With your gracious donations I will be able to one day complete my dream, and have a successful career. Thank you so much again for your belief and support in me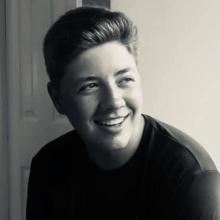 Michael Digilio
Lottie A. Robertson Memorial Scholarship Recipient
I am so thankful for the scholarships that I have received each year. Without them, I wouldn't be able to attend and fulfill my dream at ETBU. In my first semester, I have experienced the difficulty of nursing school. But I know that once I graduate, I will be equipped in the best way possible for my future career in medicine. You are the reason that makes my future possible and I couldn't be more appreciative of your generosity.