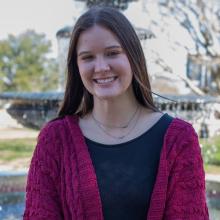 Kali Burrow
Alumni Scholarship Recipient
My education at East Texas Baptist University is one of the greatest privileges that I have been offered in my life. The community, friendships, and educational opportunities that I have received have shaped me into the young woman I am today. However, without scholarships, my opportunity here would not be attainable. Scholarship donors are kindhearted individuals who unselfishly give to support students like my twin sister and me. These scholarships have provided a foundation for my education and future; and for that, I am endlessly grateful.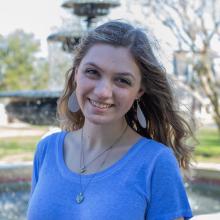 Sydney (Palmer) Walker
Earl & Patsy Hollandsworth Scholarship Recipient
I have no doubt in my mind that God is the one who got me to ETBU, but the love and support I have been shown to get me here are astounding. Financially, there would not have been a possibility of me coming to ETBU without scholarships. The generosity from donors is what got me here today. At ETBU I have found friendships that will last a lifetime, professors who integrate the Lord into everyday lessons, and an education that will prepare me to use my faith in the career that God has called me to. I am so eternally grateful!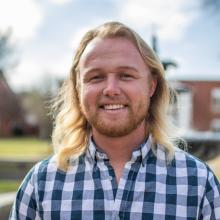 Kaden Proffitt
Christian Leadership Scholarship Recipient
I have experienced many life-changing events while attending school at ETBU. My time here has been better than I could have ever imagined. Without the scholarships I received, I would have never had the opportunity to experience this amazing school. I will be forever grateful to all the people who make these scholarships possible.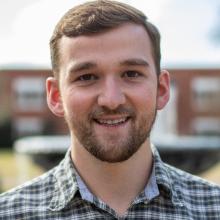 Colton Berryhill
Dr. L. L. Morris Scholarship Recipient
Scholarships are so important to me during this season of life because it allows me to stay focused on my Christ-centered learning knowing that I am secured financially. These funds help me stay on track by knowing what God has planned for me and knowing that He is providing a way. Without such gracious givers, I wouldn't be able to be where I am today, but through these scholarships, I am able to pursue what I have been called to do and I couldn't be more thankful for this opportunity!! 
Madison (Stinson) Allen
Florence & Joseph Burke Scholarship Recipient
The immense generosity shown to me has been nothing less than a true blessing. Without the opportunity, these scholarships have given me I wouldn't be able to be in a place where I am fully surrounded by people who not only want to see me strive academically but spiritually as well.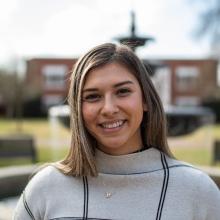 Ashly Quintanilla
John A. & Emma Porter Scholarship Recipient
Scholarships have become vital for me to attain a degree. They have also become the way in which God shows me His provisional nature. I have nothing but gratitude for those who have chosen to be vessels of God's generosity.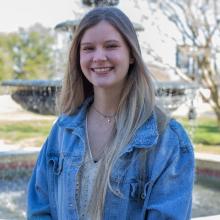 Kirstin Burrow
Dean Scholarship Recipient
While attending a private school can add up to be pretty expensive, we are blessed to receive several types of scholarships. Receiving scholarships is something that not only helps our parents but also helps us. Being a twin is a blessing and super special. But for my parents, that means double the college tuition. This is where the many different scholarships we have received have come into play. The generosity of these scholarships has given us the opportunity to go to a school so great and has given us a second family.