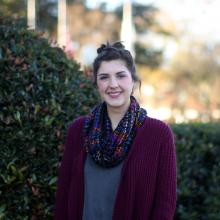 Ashley Simmons
Graduate | Psychology | Sibyl Young Endowed Scholarship Recipient
I always knew I wanted to attend a Christian university. ETBU was the only school that presented me with a significant financial aid package, and I saw that as confirmation from the Lord that this was where He wanted me to be. It is mind-blowing to me that strangers are willing to invest in my education. My freshman year I had someone anonymously pay the remainder of my bill, and it showed me how many caring, servant-hearted people there are in the world. I hope that one day I can return the favor for another student when they are least expecting it.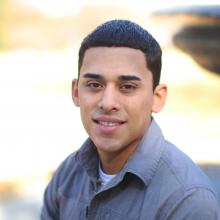 Daniel Ayala
Graduate | University Studies | J. Ward Walker Scholarship Recipient
The scholarships that were provided for me made a way for the impossible. There are doors that never would have opened for me had I not attended ETBU. I was given a second chance at earning my degree because of the faithfulness of our donors. These scholarships are a stepping stone to my future and I'm forever grateful.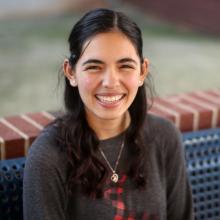 Emily Hicks
Graduate | Child Development | Andrew John Smith Memorial Scholarship Recipient
The majority of my family attended ETBU, and I hoped that one day I could attend ETBU as well. Scholarships have made that dream a reality. I am so grateful for the people who sacrifice financially so I can receive a Christ-centered education. Their generosity inspires me to give back when I'm able so other students will one day know what it's like to be a student here on the Hill.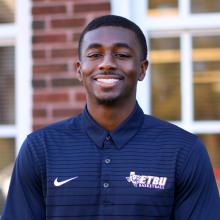 Landin Brown
Graduate | Kinesiology | Dr. Jim Webb Scholarship Recipient
Knowing that someone has sacrificed financially for me to be at ETBU is a great responsibility. Because of their kindness to a stranger, I have the opportunity to be here right now. I met my best friends here and have grown academically and spiritually during my time on campus. None of that would have been possible without a donor's financial support.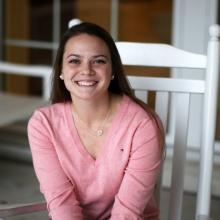 Lauren Tice
Graduate | Elementary Education | Annette Harrison Endowed Scholarship Recipient
Without scholarships, I wouldn't be here, and ETBU has changed me for the better in so many ways. I am thankful that I receive scholarships, but also that so many of my friends receive scholarships. If people weren't willing to give, I would never have met some of my dearest friends because they wouldn't have had the opportunity to be at ETBU. Donors truly don't know how large of an impact they have on the lives of so many students.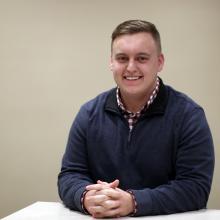 Bryce Hoffman
Graduate | Business Management | Presidential Scholarship Recipient
The Lord has shown me his faithfulness and sovereignty by providing scholarships for me to attend ETBU. The Lord has made it clear that He is going to take care of what's in His plan, and that He is worth trusting. Time and time again God has made ETBU a possibility through the financial aid and scholarships and made it clear to me that this is where He wants me to be.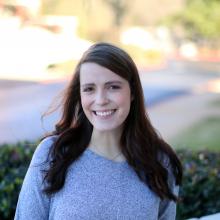 Reese Roberts
Graduate | Marketing | Weldon and Joyce Viertel Endowed Scholarship Recipient
Coming out of high school, I had earned some academic scholarships, but I knew it wasn't going to be enough for me to attend a four-year university. My parents and I weren't sure if ETBU was going to be possible, but the scholarships keep coming in slowly but surely. We kept praying that God would provide, and He did through scholarship donors at ETBU. Without those donors, I wouldn't have gone to college at all, but because of the scholarships I received, I was able to have a four-year college experience in a Christ-centered environment. I am forever grateful.