A wise man will hear and increase in learning, and a man of understanding will acquire wise counsel. Proverbs 1:5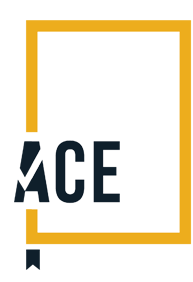 Academic Tutoring
The ultimate goal of ACE is to help students become independent learners

A.C.E. Lab
Located in Jarrett Library
See Power Hour Schedule for Finals

Writing Lab
Located on 4th Floor of SCRB Hall
See Appointment Schedule for Availability
during Finals
The Academic Center for Excellence and Writing Lab provide assistance to students who need or desire additional academic support with their courses.
The tutors working in ACE are ETBU students who excel academically in their studies. They are committed to assisting any student by empowering them with the skills needed to become a successful student.
Supplemental Instruction 
SI is an academic support model that implements peer-assisted study sessions through non-traditional tutoring that centers around group study, collaboration, and material review. SI leaders have previously excelled in the course they are leading and attend two to three lectures for the course a week. SI sessions help students by extending discussion from the classroom to group study, while also providing additional teachings and study skills that can be implemented in other courses.  
Accounting 
Monday 7-10 p.m. in Scarborough 312
Wednesday 7-10 p.m. in Scarborough 312
Accounting SI Leader: Mpanga Chanda 
Anatomy & Physiology 
Sunday 7-9 p.m. in Meadows 207
Tuesday 7-9 p.m. in Scarborough 207
Thursday 7-9 p.m. in Scarborough 207
A&P SI Leader: Sarah Crosby
Elementary Statistics
Sunday 7-10 p.m. Scarborough 106
Monday 6-9 p.m. Meadows 101
Statistics Leader: Grant Johnson
Power Hours

Power Hours are designed to help students prepare for exams in select courses. Our Academic Center of Excellence (ACE) tutors are trained in leading group study and material review. Power Hours are led by either an ACE tutor or the instructor themselves. Power Hours are typically held the night before an exam and consist of study tips and general review of the material covered by the exam.