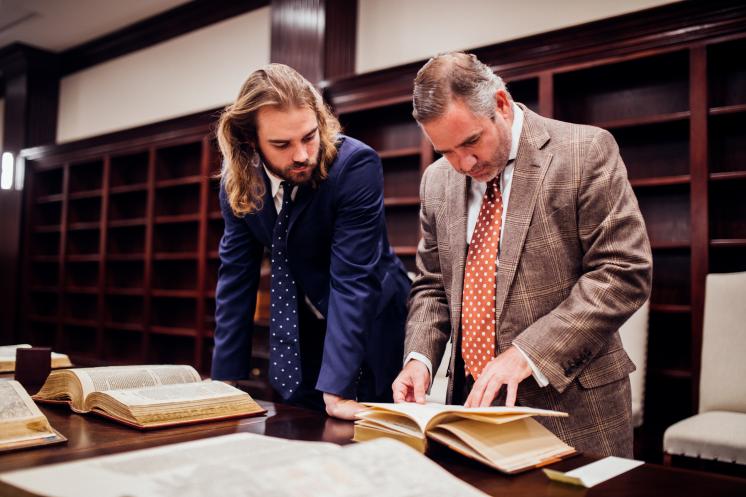 "We are honored to have the financial ability and desire to be tasked with the preservation of these reminders of the Christian heritage." Lance Fenton
About the Collection
The Lance Fenton Rare Bible Collection has been entrusted to the University Archives on permanent loan by Mr. Lance Fenton of Tyler, Texas. Mr. Fenton is a private collector who has acquired these rare Bibles, artifacts, and other antique books over the past several years. 
East Texas Baptist University is grateful to Mr. Fenton for the opportunity to aid in the preservation and exhibition of this remarkable collection.
The Story
Lance Fenton, among other generous anonymous donors, provided funding for the Fenton Honors Hall within the Jarrett Library on campus. Completed in August of 2018, the room features the Fenton Collection Exhibit and Yeshua, a sculpture of Jesus Christ by Max Greiner, Jr. of Kerrville, Texas.
In the spring of 1986, during a time of great difficulty, Greiner was called by God to begin making Christian art. The Fenton Collection's "Yeshua, Jesus Christ, the Messiah" is the third in Greiner's creation of Yeshua. Noted by Griener on the sculpture is the biblical inspiration and reference to his artwork, from Jesus' words in Luke 4:18 and the prophecy of Christ in Isaiah 61:1.
"We are grateful for the contributions of our generous donors, who have committed to give of their resources. When people partner together to do God's work, facilities such as this are possible," ETBU President J. Blair Blackburn said. "The experiences that occur in this room are eternally significant. Students begin discerning and fulfilling the call that God has placed on their lives as they fellowship with their friends and spend time pouring over their studies and His Word."
The Fenton Collection Exhibit showcases a collection of rare Bibles and special display pieces. Included in this collection is a leaf from the Gutenberg Bible (1455), a Tyndale New Testament (1566), Coverdale Bible (1535), Great Bible (1539), Geneva Bible (1608), Bishop's Bible (1568), 1611 edition King James Bible, and 1762 revised King James Bible.
Printed in Latin, the Gutenberg Bible leaf is from Numbers 22. Published on the Gutenberg printing press circa 1455, the leaf is one of less than 50 copies of the Bible known to exist today.
The Bibles 
A leaf from the Gutenberg Bible, 1455
The Coverdale Bible, 1535
The Matthews Bible, 1537
The Great Bible, 1539
The Geneva Bible, 1560
Tyndale New Testament, 1566
The Bishop's Bible, 1568
Authorized King James Bible – The Great "He", 1611
Authorized King James Bible – The Great "She", 1611
First Cambridge Edition King James Bible, 1629
King James Bible, 1762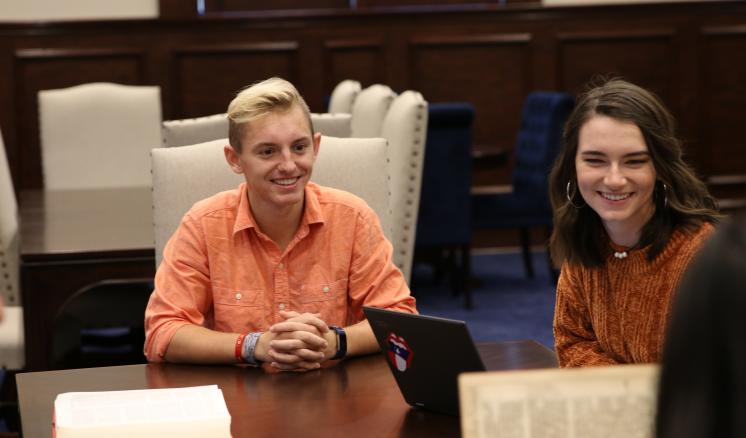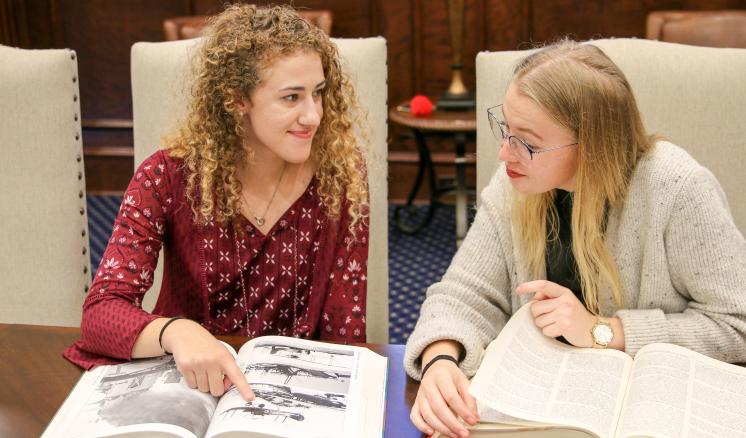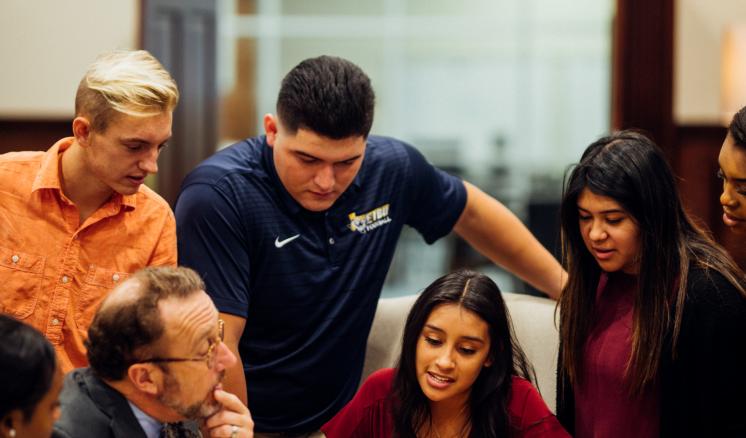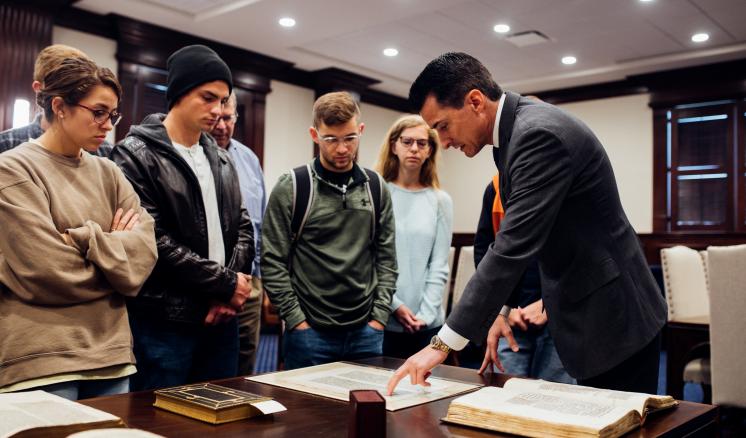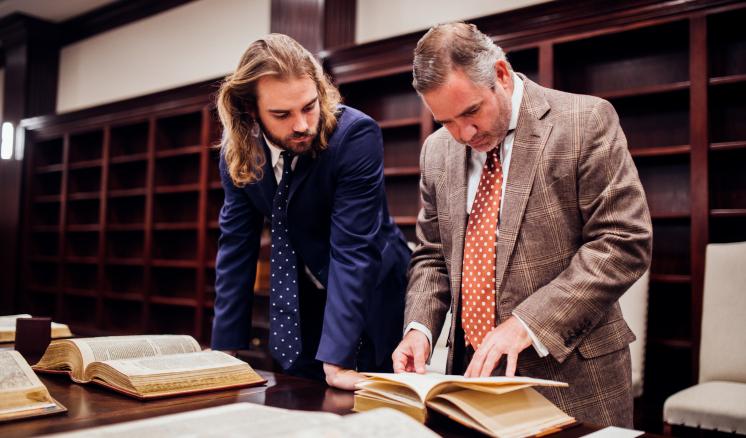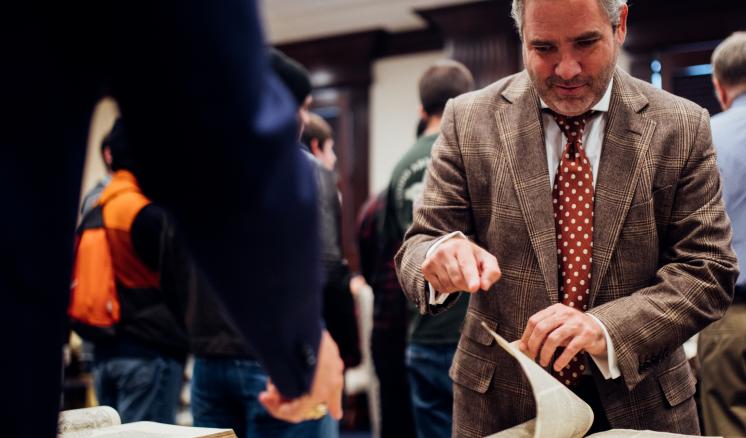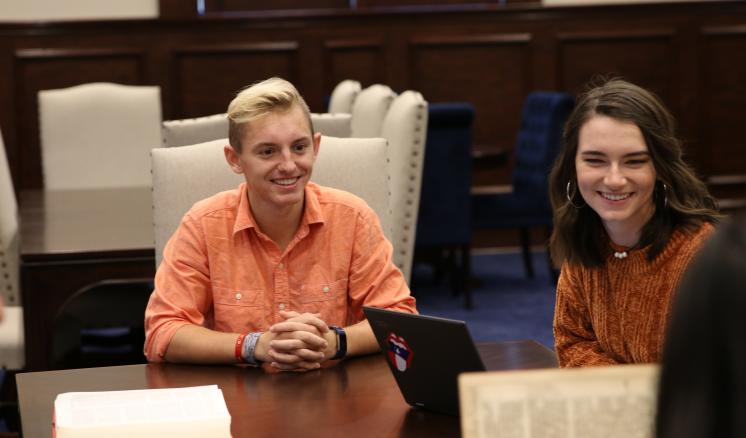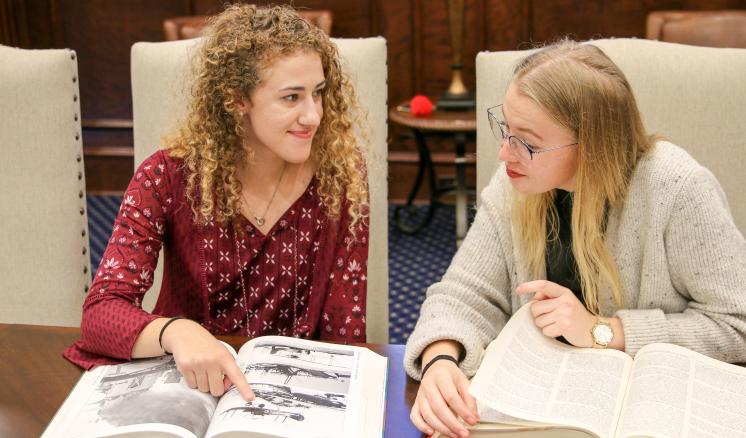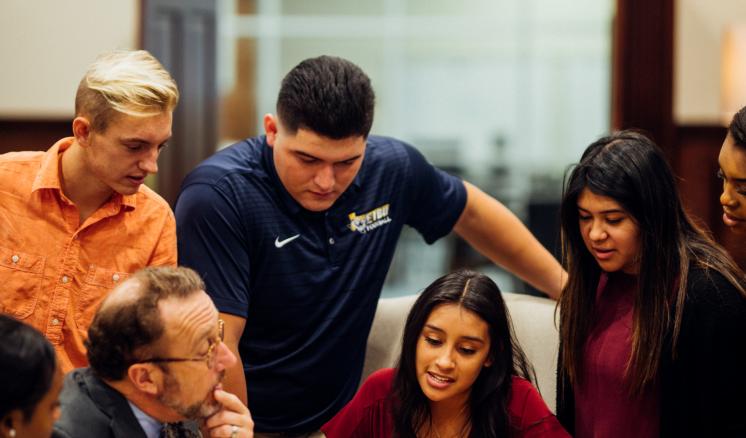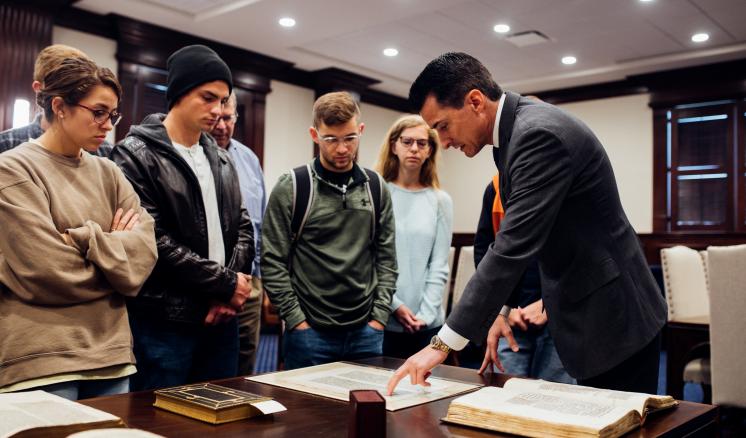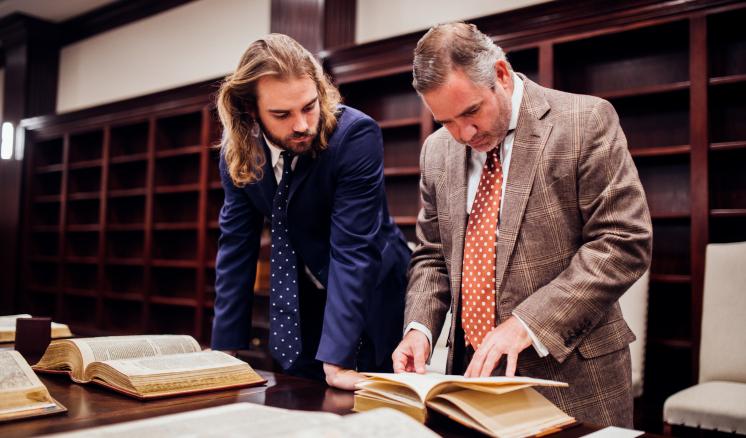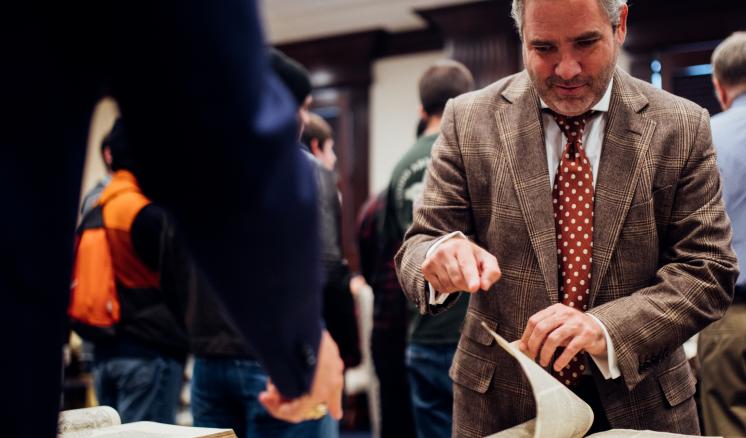 Plan Your Visit

The Fenton Collection is housed within Fenton Hall in the Mamye Jarrett Library on the campus of East Texas Baptist University. The library is open to the public Monday - Thursday from 8:00 a.m. - 6:00 p.m. and Friday from 8:00 a.m. - 5:00 p.m. A portion of the collection is available for viewing on rotating display during the library's public hours. The library is closed on University Holidays.
Group and special presentations are available by appointment. Please contact the library at least two weeks prior to your visit to arrange a viewing of a particular Bible as the entire collection is not on permanent display.
There is no entrance fee.
The library is located across from Woods Baseball Field on Tiger Drive. Limited visitor parking is available in front of the library. Overflow parking is available in the rear of the library off of North Grove Street in the parking lot behind Feagin Hall.

For more information, including information on scheduling group tours and presentations, contact:

Elizabeth Ponder, MSLS
Dean of Library Services | Mamye Jarrett Library
East Texas Baptist University
One Tiger Drive
Marshall, Texas 75670
903.923.2263 | eponder@etbu.edu