It's important for the East Texas Baptist University community to understand the expectations and standards we will abide by to help all of us to stay healthy. Our efforts will follow a simple motto: "Stay Healthy on the Hill."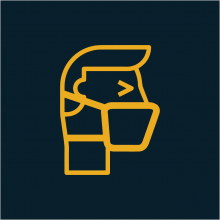 Face Covering
Masks
COVID-19 spreads mainly from person to person through respiratory droplets produced when an infected person coughs, sneezes, or talks. Wearing a face covering reduces the amount of droplets produced by the wearer. Wearing a mask and social distancing are the most effective way to prevent the spread of COVID-19. Everyone is required to wear masks on campus. Masking during this pandemic is the least individuals can do to serve fellow Americans and community members.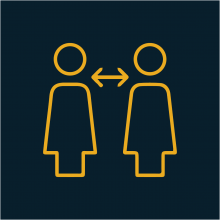 Physical Distancing
Six Feet
Keep a safe distance — at least six feet — between yourself and other people in both indoor and outdoor areas. Physical or social distancing should be practiced in combination with other ways of staying healthy.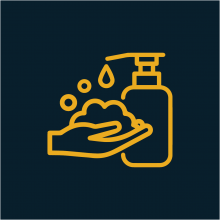 Hand Washing
20 seconds
Regularly wash your hands for at least 20 seconds with soap and clean, running water. If you don't have access to soap and water, a hand sanitizer with at least 60 percent alcohol content can reduce the spread of infection.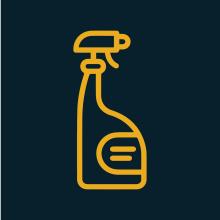 Clean and Sanitize
Belongings and Spaces
Keep clothing, belongings, personal spaces, and shared common spaces clean and sanitized.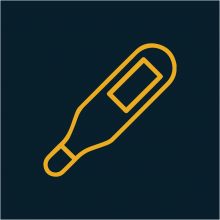 Screening
Stay Aware
It is important to identify and separate people who are ill — even if they are asymptomatic. All campus community members are expected to check their temperature and assess their health with questions from the Daily Screening Survey.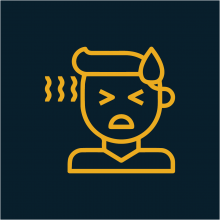 Stay Home if Sick
Self-isolate
If you feel ill, do not go to work or classes. Self-isolate and stay at home or in your campus residential room and contact your health care provider or the Sisk Health Services Clinic at ETBU for assistance. You may also call Student Engagement at 903.923.2320 or email stayhealthy@etbu.edu for support.
Communications to the ETBU Community
Wednesday, May 19, 2021 | UPDATED ETBU POLICY - CDC FACE COVERING GUIDELINES

ETBU Family,

East Texas Baptist University is currently planning for the Fall 2021 semester. As we have offered throughout this past academic year, ETBU will continue to provide our students with a quality Christ-centered education through an enriching and enlightening on-campus and in-person experience. 

ETBU has continuously responded to the changing conditions caused by the pandemic. With vaccines widely available and many of our faculty and staff choosing to get vaccinated, the University looks forward to the future of a post-pandemic academic year. We encourage our faculty, staff, and students to consider being vaccinated, but we stress that vaccination is a personal health choice and a willful decision that should be made in consultation with family and one's own health professional. We acknowledge that COVID-19 vaccines are effective at preventing COVID-19 disease, especially severe illness and death. Studies show that COVID-19 vaccines reduce the risk of people spreading coronavirus.

The Centers for Disease Control and Prevention (CDC) recently updated health guidelines regarding individuals who are vaccinated. Per the CDC,

If you are fully vaccinated, you can resume activities that you did prior to the pandemic.
Fully vaccinated people can resume activities without wearing a mask or physically distancing, except where required by federal, state, local, tribal, or territorial laws, rules, and regulations, including local business and workplace guidance.

With the CDC's new guidelines regarding face covering, effective Monday, May 24, ETBU will no longer require mask-wearing in campus buildings or at campus-sponsored activities for those individuals who are fully vaccinated with conditions:

All students and faculty involved in May 2021 mini-term and summer 2021 classes must continue to wear a mask at all times during the established/assigned period in the classroom.

Student-athletes and spectators of NCAA-sanctioned events must follow the NCAA Resocialization of College Sports and the Championship Safety Overview, which require the wearing of masks and social distancing, among other health and safety protocols.

Today's decision is based upon the updated guidance from the CDC and is a significant step toward normalcy or the "now-norm." Individuals who have not received a COVID-19 vaccine are still required to wear face coverings/masks indoors in accordance with CDC guidance. To be clear, face coverings are required while indoors on campus unless you have received your COVID-19 vaccine. Departments, schools, offices, and individual faculty or staff members are not permitted to mandate practices that are inconsistent with this revised University health policy. I ask for the ETBU Family's support of anyone who chooses to wear a mask, noting that there could be many reasons one might do so. Despite the new CDC guidelines, ETBU takes a cautious approach on facial coverings, understanding that herd immunity has not been achieved as students and younger staff have been slow to get vaccinated. We are hopeful for our fall operational plan to include no requirement of masks as we strive to reach a greater percentage of vaccinated campus community members. 

The CDC states that until you are fully vaccinated, you should keep taking all precautions until you are fully vaccinated. If you have a condition or are taking medications that weaken your immune system, you may NOT be fully protected even if you are fully vaccinated. Talk to your healthcare provider. Even after vaccination, you may need to continue taking all precautions.

Promoting our "Healthy on the Hill" campaign, we have held vaccination clinics on the ETBU campus for our employees, students, and the Marshall community. We have also incentivized vaccine disclosure and verification among our students and employees. You may register your record of vaccination here, but you are not required to do so. To advance health and wellness, ETBU offers our students and employees access to a full service, on-campus healthcare clinic with an on-site, on-staff nurse practitioner and health services support team under the supervision of a medical doctor. 

Since March 2020, ETBU has made it a priority to keep our campus community and the greater Marshall community safe by following protocols as advised by the CDC, University Emergency Response Team, and the ETBU Health and Safety Task Force. We will continue to promote vaccines, mask-wearing, and physical distancing for non-vaccinated individuals, and diligence among all of us in washing hands as well as keeping work, study, and living areas sanitized. As new information from the CDC and the FDA are released, ETBU will evaluate and amend our protocols and procedures as necessary for our safe and effective institutional operation.

The ETBU commitment to provide a vibrant college educational experience within a residential campus community of Christian scholars and servants will not be deterred by the pandemic. Faithful to our mission, without fear, we march onward in our Kingdom calling to educate, equip, and empower the next generation of Christian servant leaders.

Stay healthy on the Hill!

Dr. J. Blair Blackburn
President
East Texas Baptist University

Tuesday, March 23, 2021 | Texas to Open COVID-19 Vaccination to All Adults on March 29

Staff and Faculty,

On behalf of Dr. Blackburn and his administrative team, we would like to strongly encourage you to take advantage of the new COVID vaccination guidelines. You may read about it in the link provided below. I am including a list of area vaccination providers in our region. As we look to summer and fall semesters, it is critical that as many as medically possible receive the vaccine.

Since last summer, we have been able to keep our fall infection rate in the single digits and our spring rate below 1 percent to date.  These milestone are remarkable given that small schools like ours did not have the advantages of access to rapid testing much of the fall, and could not perform proactive surveillance testing. As documented in a recent Chronical of Higher Education article, many small school experienced infection rates as high as 25 percent.

Thank you so much for your commitment and dedication to keeping our students, staff, and faculty safe. The reality is that we are not out of the woods. Recently students and staff have lost loved ones and have had loved ones placed in the hospital because the virus continues to flourish.

Stay vigilant, with God all things are possible.

"Texas to Open COVID-19 Vaccination to All Adults on March 29"

Thursday, March 11, 2021 | Importance of COVID Vaccinations | Campus Community

Campus Community,

No one on this campus is more ready for us to return to normal capacity (no zoom classes) and without masks, than I am. As of this month, many of us have been coming to campus each day for a year wearing a mask. Dr. Blackburn and our administrative team are in constant evaluation of the data locally and nationally, related to active cases and percent of vaccinated residents.

With the availability of COVID vaccinations increasing and the loosening of eligibility requirements, I would like to stress that having our faculty and staff vaccinated is a critical part of the decision to open campus to normal operations. I understand that this may be a difficult decision and that you may want to discuss this with a medical professional. If you need to seek medical guidance on this decision, I would ask that you do this now, so that when the window opens, you will be ready to register for a vaccination.

As of March 15, anyone 50 years-of-age may receive the vaccination as well as those with increased health risk. We have also encouraged students involved in clinical teaching, observations, and after-school programs to seek vaccination based on the eligibility requirements of March 1.  For more information, please check https://www.dshs.texas.gov/covidvaccine/#where.

All of us know someone in our family, extended family, or friends who has died or been seriously ill from this virus.  Early on, Dr. Blackburn stressed the need for us to recognize our responsibility as a community keeping each other safe and healthy, and this is the next step in our journey to defeating the disease.

Thanks be to God for His protection, and provision.

Thomas Sanders, Ph.D.
Provost and Vice President | Academic Affairs
East Texas Baptist University

Wednesday, March 3, 2021 | PRESIDENTIAL ORDER | Mask Mandate and Stay Healthy Operational Plan - Spring 2021 Semester

ETBU Family,

Given Texas Governor Greg Abbott's announcement yesterday of a new Executive Order (GA-34), please read this entire Presidential Order regarding East Texas Baptist University's Mask Mandate and Stay Healthy Operational Plan for the duration of the Spring 2021 semester.

While I appreciate Governor Abbott's optimism for having "the tools to protect Texans from the virus," we still have over 800 currently infected people with COVID-19 in our own Harrison County. More than 200 people in our area are hospitalized with 77 individuals in ICU. Only 38 COVID ICU beds are presently available in our area G of East Texas. Texas remains in Phase 1B of the state's vaccine rollout plan, with eligibility limited to people 65 years of age and older and those 16 years of age and older with at least one chronic medical condition that puts them at increased risk for severe illness from the virus that causes COVID-19.

In Harrison County (Marshall), only 3,079 people have been partially vaccinated. That's a mere 4.62% of the estimated population. Some 2,295 people have been fully vaccinated, which is only 3.45% of the estimated population in our community. By next Wednesday, about 7 million shots will have been administered in Texas and projections by the Governor's Office foresee that over half of senior adults in Texas will have received a vaccine shot, yet we are not seeing those numbers among our senior citizens in Marshall or Harrison County. We are hopeful that Governor Abbott's forecast holds true that "by the end of March, every senior who wants a vaccine should be able to get one."

President Joe Biden committed yesterday that with the bolstered vaccine supply coming with the new Johnson & Johnson vaccine on the market, he will direct all states to prioritize the vaccination of all K-12 school teachers. Furthermore, President Biden stated Tuesday that "We're on track to have enough vaccine supply for every adult in America by the end of May." Unfortunately, we do know that college-age students will be down the list among adults who will receive vaccinations, but we can hope that rollouts and supply will enable college students to get vaccinated this summer.

ETBU has championed our will to be open and operational as a university, while other colleges and schools have remained virtual and have severely limited or canceled campus life activities. Not so with East Texas Baptist University! We committed to never give in to this pandemic and we never will, as ETBU has kept you in class with your professors, maintained our campus life and residential life opportunities, while doing what it takes to keep you as safe and healthy as possible through mask compliance, social distancing protocols, and on-campus health services.

COVID-19 has not disappeared, and as Governor Abbott challenged, we cannot "abandon safe practices that Texans have mastered over the past year." ETBU has worked too hard and come too far to give up or give in to what has made us so successful as a campus community with limited infections.  Because of your diligent efforts to wear masks, social distance, and wash hands as weapons of defense, today, ETBU only has 4 COVID infections with less than 10 in isolation. We are winning this fight and God has granted us the wisdom to know how to operate and how to conclude this semester with continued success against coronavirus. Thus, ETBU will maintain the campus mask mandate, social distancing, and 50% room/venue capacity limit with strict compliance for the remaining 8 weeks of the Spring 2021 semester.

As an NCAA institution and a member of the American Southwest Conference, ETBU is required to maintain mask protocols and 50% or less capacity attendance at all sporting events.

With the current COVID trends, rollout of vaccines, and the march to herd immunity, ETBU plans to be fully open and operational in the 2021-22 academic year in a full face-to-face modality. These COVID models give us confidence that by the Fall 2021 semester, we will return to normalcy with continued traditional instruction in classrooms, 100% capacity for on-campus activities, and in-room campus residence visitation. Of course, we will continue to make every effort to follow godly wisdom, seek counsel of our health care consultants, abide by Centers for Disease Control and Prevention and Texas Department of State Health Services guidance, and make data-driven decisions.

Keep praying, stay healthy, and carry on!

Dr. J. Blair Blackburn
President
East Texas Baptist University

Thursday, January 21, 2021 | Presidential Health Order | Health and Safety Protocol/Mask Mandate

ETBU Faculty and Staff,

I am writing to address the University's prevailing concerns about the spread of coronavirus infection among the campus community, your family, and your other close contacts. We reside in a county where the spread of infection is at an all-time high with over 800 COVID-19 infections in the last two weeks and over 15 coronavirus-related deaths since Christmas. For our most effective and healthiest operation for the Spring 2021 semester, I must sternly address the continued actions of employees that violate our institutional COVID-19 protocols, disavow wise judgment, and therefore, jeopardize the health of students, faculty, staff, family, and other members of our community. 

Please be sure to read this email in its entirety as it contains the Presidential Health Order regarding expectations of employees, ramifications of breaching health protocols, and disciplinary institutional actions for violation and repeated violations.

We continue to have reported complaints of employees not wearing facial masks or not wearing them properly to fully cover mouth and nose. Consistently, I have observed employees quickly pulling up masks when one sees a campus administrator, while I have seen others blatantly refuse to wear their masks.

Disciplinary Action – Failure to wear a mask or properly wearing of a mask:

           First Violation           Written warning
           Second Violation      Disciplinary probation and suspension without pay for one day
           Third Violation          Suspension without pay for three days
           Fourth Violation        Notice of imminent termination of employment

ETBU has vigorously strived to provide our employees with great opportunity to engage in-person employment without remote work, reduced hours/pay, or furloughs. We have wholeheartedly committed to provide our students with an on-campus Christian educational experience, and we ALL MUST do our part to prevent the spread of infection, infectious outbreak, and severe illnesses or fatalities among our campus population and families. 

The next few weeks are going to be crucial for the University, as students further engage in campus life, residential living, work, ministry activities, and athletic competition. ETBU has dedicated a considerable amount of funds for an on-campus health services clinic, on-site professional healthcare staff, COVID-19 testing, masks, sanitization supplies, and enhanced cleaning processes for you and our students. As employees, we set the model of compliance and do our essential part to keep the campus community as safe and healthy as we possibly can. 

I encourage you to discuss these campus community expectations and Presidential Health Order with your department, supervisor, and colleagues. We must hold each other accountable to the Community Standards and Covenant we established to begin the 2020-2021 academic year. These standards have not changed and will be followed by all employees as we set an example in word and deed for our ETBU students. 

I will draw specific attention to athletics given the large number of student-athletes among our population and the impact sports has on our campus community. For our coaching staff, Mr. Ryan Erwin has spoken with you and written you regarding the wearing of masks and proper wearing of your masks. As Vice President Erwin stipulated, I expect all coaches and athletic staff to follow this mandate at all times. If violations of our health and safety athletic operational plan and athletic practice/competition mask protocols are observed to be an issue, practices and games may be canceled along with staff disciplinary action. We will not allow a program or group to jeopardize the ability to engage in intercollegiate competition.

We must continue to be vigilant, and that includes your precautions both on-campus as well as off-campus. Let's stay committed to keeping each other safe and keeping this campus open, while we enjoy all the other aspects of campus life. COVID-19 has fundamentally changed the ways we educate, learn, and live. Thanks to you, we have been able to make rapid, decisive, and necessary changes. These are difficult times, but we remain hopeful for what God is doing to bring honor and glory to Himself through these days. As a committed Christ-centered university, ETBU will continue to stand with His banner over us for the Gospel of Jesus.

Stay healthy on the Hill!

Dr. J. Blair Blackburn
President

Tuesday, January 12, 2021 | A New You For the New Year | ETBU Students

ETBU Students,

We are thankful to be back on the Hill as we begin anew in 2021!  I hope you enjoyed your day in the snow yesterday. Thanks for balancing your studies with your winter fun. As Rev. James Webb challenged students in our first Chapel service yesterday, "How many of you have brought a new you to the new year in 2021?" Referencing 2 Corinthians 5:17, "Therefore, if anyone is in Christ, the new creation has come: The old has gone, the new is here!", Rev. Webb encouraged our Tiger students, "If the Lord is going to do a new thing, He needs a new you."

I am certainly ready for all things new! As Rev. Webb exhorted, in 2021, I pray that we will delight in "what the Lord desires to do in the lives of His people as we no longer live for ourselves, but for the One who died for all…therefore, if Christ died for all because of His love for all, should we not give our love to all?!"

It's been so good to see you back here on the Hill for the start of the Spring semester at ETBU. Since I did not get to address all of you in Chapel on Monday, I want to share some of my comments that I offered during yesterday's first Chapel service.

For some of you, this may only be your first week, or second semester of college…while others may be anxiously anticipating graduation this May or December. I pray that this year is transformative for each of you as you continue to pursue your Christ-centered education at an institution that remains dedicated to Christ through the integration of faith and learning.

What a marvelous picture it is to witness God bringing together people from different backgrounds, ethnicities, cultures, and countries – all people with one mindset and with one purpose, which is the sharing and proclaiming of the Word of God, accomplishing His Kingdom purpose alongside one another. This is a reflection of Paul's directive to the church in Ephesus in chapter 4, "to make every effort to keep the unity of the Spirit through the bond of peace." For Paul proclaimed, "there is one body and one spirit, just as [we] were called to one hope, when we were called to Christ."

We, as a faculty and staff, are fully committed not only to your health and safety, but also to your academic, social, and spiritual development. This means that though we will continue to enforce necessary Covid-19 protocols and safety measures, we are also working diligently to restore a sense of "normalcy" and fulfillment to your college experience. As I shared with you at the beginning of the Fall 2020 semester from Hebrews 10:24-25:

"And let us consider how we may spur one another on toward love and good deeds, not giving up meeting together, as some are in the habit of doing, but encouraging one another—and all the more as you see the Day approaching."

We recognize the importance of social interaction and relationships, and cannot deny that this is an essential element to both your mental and spiritual health—which is why you can trust that we are continuing to monitor and work with the health care guidelines to provide you with safe, supportive, and enjoyable experiences.

I am thrilled you have chosen to be here—to be a part of the Tiger Family—a family that will remain with you for the rest of your life. Our hope is that you will find ETBU to be a place of rest amidst the chaos, a ground for growth and grace, and a stronghold to lean on—knowing God is with you through the challenges and changing seasons. St. Augustine wrote, "Hope has two beautiful daughters. Their names are anger and courage; anger at the way things are, and courage to see that they do not remain the way they are." With our hope securely fastened in Christ, we gain the courage to step forward into the unknown and unseen future, trusting that God will provide both the way and the means to accomplish what He has planned for us—what He has planned for you and your future.

May this passage from Isaiah 43 be a comforting and reassuring verse in light of where we are as a nation and as a world.

"Forget the former things; do not dwell on the past. See I am doing a new thing! Now it springs up; do you not perceive it? I am making a way in the wilderness and streams in the wasteland."          Isaiah 43:18-19

JBB 

Wednesday, January 6, 2021 | Faculty/Staff Chapel Worship Opportunities | Spring 2021

Faculty and Staff,

While it has been nearly a year since we have all had the opportunity to attend in-person weekly Chapel services together alongside our students, I am pleased to inform you of your opportunity as faculty and staff to resume optional weekly attendance for the Spring 2021 semester.

In compliance with Governor Abbott's orders regarding indoor gatherings and capacity restrictions, we will limit attendance by allowing faculty to attend in-person Chapel on Mondays, and staff to attend in-person Chapel on Wednesdays. Due to COVID-19, the choice of whether to physically attend in-person Chapel or not belongs to you; however, you may only attend on your assigned day of the week to maintain our compliance with capacity limits for physical distancing. With these regulations, East Texas Baptist will be well under the Governor's 50% capacity maximum since the undergraduate students are also only attending one day per week. If you prefer to stream the Chapel service on Monday and/or Wednesday, viewing will be available at www.etbu.edu/chapel, then under the heading "Watch Chapel" click "Chapel Live."

Hebrews 10:24-25 reminds us, "And let us consider how we may spur one another on toward love and good deeds, not giving up meeting together, as some are in the habit of doing, but encouraging one another—and all the more as you see the Day approaching." With this opportunity for corporate worship as the ETBU Family, I hope you will consider meeting together in Chapel on Mondays or Wednesdays as we sing praises and delve into the study of God's Word. Since our last "normal" Chapel back in March of 2020, I have looked forward to the day when we could resume our sacred practice of University worship together here on the Hill. While we are still restricted by limited capacity and advised by health guidelines, this next step fills me with hope for what is to come. 

Our first Chapel service of 2021 is scheduled Monday, January 11.  With great anticipation of God's work this Spring 2021 semester, I look forward to worshipping our Lord with you together again!

Blair

Sunday, January 3, 2021 | ETBU Family | The New is Here

ETBU Tigers,

"Therefore, if anyone is in Christ, the new creation has come: The old has gone, the new is here!" 2 Corinthians 5:17

Happy New Year! I am so happy to see 2021 here on the Hill! I hope you have all remained healthy and well during your holiday break. The start of a new year is always an exciting time to start fresh and set goals for the upcoming year. As we gear up to start the Spring 2021 semester, our Tiger Basketball Teams are already back on campus, and we look forward to seeing the students who are participating in January mini-terms as they begin classes tomorrow, January 4. 

The Spring 2021 Semester officially commences on Monday, January 11, and I cannot wait to hear the buzzing of campus life start up next week. As student life kicks into action, I want to assure you that we have a semester full of exciting events (and safe protocols) ahead of us including the production of Shrek The Musical, celebration of Black History Month, all Tiger sports competitive seasons, intramural sports, and other cherished student life traditions like Sadie Hawkins, Connexus, and Spring Formal just to name a few. We will also have a lineup of of ministry and community service opportunities for you to participate.

I still get asked by hopeful, but anxious students about our continued commitment to campus operation. As I said to yzu on the last day of the Fall semester on November 25, quoting Great Britain's Prime Minister Sir Winston Churchill, we will "never give in, never give in, never, never, never, never"...we will never give in, we will never give up what God has called us to do for Him and for you here on this Hill. Recall the passage I shared with you from 2 Chronicles 15:7, "But as for you, be strong and do not give up, for your work will be rewarded." God has work for us to do here at ETBU, and I invite you to GO with us as we follow the Lord's calling to live out the Christ-centered mission and work faithfully as servant leaders. 

Yet, we all recognize that the engagement of campus life is only possible if we adhere to our University Community Code of Conduct Covenant. If you are new to the ETBU community this spring, please be sure to submit your covenant before your return to campus. Being a member of the East Texas Baptist University community means making a commitment to creating and maintaining a Christ-centered experience, environment, and culture, and adhering to the health and safety guidelines and policies that keep us as healthy on the Hill as possible. 

Please remember as you wrap up your winter holiday break, it is essential to the health and well-being of our campus community to report any personal COVID-19 symptoms or any exposure to someone who has COVID-19 or who has experienced COVID-19 symptoms to Sisk Health Services before you return to campus. If you are having COVID-19 like symptoms or are feeling ill, please seek medical attention with your local physician, urgent care center, or Shannon Cash in Sisk Health Services. You should continue to use the COVID-19 Health Services Clinic Reporting Link to report COVID concerns. In order to manage contact tracing, if you tested positive for COVID-19 during the holidays, please send a copy of the results to healthservices@etbu.edu. We all must do our part to remain vigilant about stopping the spread of COVID-19 and take steps to keep yourself, you family, and your fellow ETBU Tigers safe and healthy. Below you will find links about the COVID-19 pandemic, when to quarantine, and what to do if you are sick.

I look forward to our Tiger Family reuniting on the Hill, and I am excited about the great plans God has in store for you and East Texas Baptist University in 2021!

Praise be to God, "the new is here!"

J. Blair Blackburn

President

East Texas Baptist University 

Sunday, December 13, 2020 | Presidential Update | ETBU Family

Dear ETBU Family,

After two commencement celebrations of the Fall 2020 Graduating Class of ETBU with our campus community lauding the accomplishments of our newest Tiger Alumni, we made it past another mile marker last week with the successful completion of December Mini-Term 1. Over 300 students were engaged in on-campus, in-person learning as dedicated faculty taught our Tigers. Thanks to our devoted staff, the work of concluding Fall operations and setting course for ETBU's Stay Healthy on the Hill plan moves forward with a new year, yet the same determination and grit for Spring 2021. 

This week before Christmas holidays, the admissions and athletic staffs will host prospective students for info sessions and campus tours. Our God-directed calling does not change. We charge ahead with our Kingdom mission so vitally important as ETBU educates the next generation of Christian servant leaders for our communities and our country. 

For those on holiday vacation this week or as you prepare for the break at the conclusion of this work week, savor the joys of the Christmas season with your family. As brothers and sisters in Christ, let's all rejoice in the Good News we share and in the Gospel we are commissioned to GO teach and reach others for Jesus. 

For those employees on campus this week, feel free to enjoy Spirit Day dress as you celebrate the colors and symbols of the Christmas season or as you sport your Tiger Blue & Gold. 

Merry Christmas—May it be happy, healthy, and holy!  

J. Blair Blackburn 
President 
East Texas Baptist University

Sunday, November 29, 2020 | PRESIDENTIAL NOTICE | "Stay Healthy" Holiday Return to Work Protocols

ETBU Family,

I hope you enjoyed your Thanksgiving holiday with your family. There never seems to be enough time to enjoy the food and the fellowship, along with shopping. This Christmas holiday, Michelle and I are striving to do online shopping to minimize our risk of exposure, but that may well lead to more spending—let's hope not!

As you prepare for return to campus tomorrow, Monday, November 30, I ask that you please do the following:

Self-report if you were exposed to COVID-19
Screen for symptoms
Stay home if you are sick
Self-report if you were exposed to COVID-19

Have you been around someone who has COVID-19? Do you think you may have been exposed to someone who is displaying symptoms of the virus? Have you or has anyone in your home had contact with any person under screening/testing for COVID-19 within the last ten days, or with anyone suspected of COVID-19?

Please report to your supervising Vice President and your departmental supervisor if you have or may have been exposed to an infected person.

Screen for symptoms - Conduct your daily screening

All campus community members are expected to check their temperature and assess their health with questions from the Daily Screening Survey.

Do you currently have any of the following symptoms?

Fever (100.4°F or higher), or a sense of having a fever.
New cough that you cannot attribute to another health condition.
New shortness of breath that you cannot attribute to another health condition.
New congestion or runny nose that you cannot attribute to another health condition.
New sore throat that you cannot attribute to another health condition.
New muscle aches (myalgias) that you cannot attribute to another health condition, or that may have been caused by a specific activity (such as physical exercise).
Or any of the following new symptoms: difficulty breathing, chills, fatigue, headache, nausea, diarrhea, or loss of taste or smell.

If you answer YES to any of the screening questions, self-isolate and stay at home and make use of the following directions.

Please seek medical attention to identify and address your illness. Please report your illness to the Sisk Health Services Clinic at 903.923.2355 or email at stayhealthy@ETBU.edu. Also report to your illness to your supervising Vice President and your departmental supervisor.
Please stay in your home until you are well.
Remain in your own room, if possible, and keep the door closed. Have only one person care for sick individuals.
Consider providing additional protections or more intensive care if you have underlying health conditions.

If you answer NO to all of the screening questions, continue to practice strong infection control strategies: maintain physical or social distancing of 6 feet, wear a cloth face covering, wash hands (soap and water for 20 seconds or hand sanitizer containing at least 60% alcohol), cover coughs and sneezes with an elbow, avoid touching your face, and clean surfaces frequently.

Stay home if you are sick

If you feel ill, do not report to campus for work. Self-isolate, stay at home, and contact your health care provider or the Sisk Health Services Clinic at ETBU for assistance. Please report your illness to the Sisk Health Services Clinic at 903.923.2355 or email at stayhealthy@ETBU.edu. Also report to your illness to your supervising Vice President and your departmental supervisor.

In consideration for returning to campus, protect yourself and other ETBU community members by following these protocols. 

I pray that you and your family stay healthy.

Respectfully,

Blair

J. Blair Blackburn

President

East Texas Baptist University 

Wednesday, November 25, 2020 | Holiday Break Health and ETBU Commitment to On-campus Life in Spring 2021

ETBU Family, 

With a joyful heart, I am glad to say that ETBU has successfully completed the Fall 2020 semester, final exams are wrapping up, and we are well on our way to enjoying the celebrations of Thanksgiving!

Great is thy faithfulness! Great is thy faithfulness!

Morning by morning new mercies I see:

All I have needed thy hand hath provided—

Great is thy faithfulness, Lord unto me!

                                                   Thomas Chisholm

As we confront the realities of a tumultuous 2020 that brought a global pandemic, political division, and civil unrest, we give thanks that we can rest in the comfort of God's grace and the assurance of His faithfulness as promised to us in Lamentations 3:22-23 and articulated in the famous hymn written in 1923 by Thomas Chisholm. As Paul David Tripp writes in his daily Gospel devotional, New Morning Mercies, "God's mercies never grow old. They never run out. They are never ill-timed. They never dry up. They never grow weak. They never get weary. They never fail to meet the need. They never disappoint. They never, ever fail, because they are new every morning."

Praise God that we have hope in a Heavenly Father, whose love never ceases, whose compassion never wanes. Our Lord is good and merciful as we wait on Him, trusting His faithfulness to carry us through this season of life.

This season of life brings changes to our traditional way of life this Thanksgiving and Christmas. For the holidays I want to share with you the Centers for Disease Control and Prevention (CDC) directives and suggestions for you to keep in mind.

With rising COVID-19 cases linked to small gatherings, the CDC states that the "safest way to celebrate Thanksgiving this year is to celebrate at home with the people you live with. Gatherings with family and friends who do not live with you can increase the chances of getting or spreading COVID-19 or the flu." In regards to travel, the CDC states that "travel may increase your chance of getting and spreading COVID-19. Postponing travel and staying home is the best way to protect yourself and others this year." Read more about the CDC's guidelines on celebrating Thanksgiving.

While the Thanksgiving and Christmas holidays are popular times to reconnect with family and friends from near and far, I urge you to practice an abundance of caution this season. I understand that over the last eight months, many of us have been more isolated from our extended families than ever before, and if you are anything like me, it can be tempting to want to overlook the realities of living in the midst of a worldwide pandemic. However, it is of the utmost importance that we do not lose sight of the reason behind all of the sacrifices we have each made thus far—which is to protect ourselves and our loved ones while stopping the spread of this virus.

I encourage you with a passage from 2 Chronicles 15:7, "But as for you, be strong and do not give up, for your work will be rewarded." As you stay strong in your commitment to value and respect the lives of others, ETBU will continue to do whatever it takes to provide our Tigers with the opportunity to enjoy the college life with an in-person and on-campus Christ-centered educational experience this Spring 2021. 

The cornerstone of Christ is our institutional foundation, and our University has a Kingdom responsibility to ensure that our mission for declaring God's truth is fulfilled. And, we must fight and serve with every measure to educate, equip, and empower students to be Christian servant leaders in mind, body and spirit. As Great Britain faced imminent invasion from the German army during World War II, Prime Minister Sir Winston Churchill proclaimed in his speech on October 29, 1941, to the boys at Harrow School, "This is the lesson: never give in, never give in, never, never, never, never—in nothing, great or small, large or petty—never give in except to convictions of honour and good sense. Never yield to force; never yield to the apparently overwhelming might of the enemy."

ETBU will never give in, we will never give up what God has called us to do for Him and for you!

I pray that each of you has a happy and healthy Thanksgiving.

JBB

Tuesday, November 17, 2020 | PRESIDENTIAL UPDATE | Tiger Students

The race to the finish line of the Fall 2020 semester is within your sites. In four days, you begin your final examinations. Can you believe we have almost made it? I pray you finish strong, ending with an exclamation point!

Thank you for your unwavering commitment to the Community Covenant upon which we as students, faculty, and staff agreed prior to the beginning of the semester. Recall that we asked you to sign a covenant as a University community to promote our shared commitment to love, respect, and value other members of the ETBU Family in order to protect the health and safety of each other. Your compliance with health protocols and your willingness to isolate when exposed kept infections to a minimum throughout the fall. 

But praise be to God for your diligence throughout the course of the semester! With in-person classes, campus life activities, performing arts events, intramural sports, and college athletics, Tigers, you were faithful to our unified effort to shield against threats to our well-being, to safeguard lives, and to defend the liberty which we have through Christ and the freedoms we each should enjoy as Americans. Thank you for maintaining the covenant pledge between you and God and between you and your fellow Tigers as well as our other campus community members through your love and support to one another.

This past weekend, I read an email bulletin from John Stonestreet of the Colton Center for Christian Worldview, in which Stonestreet commented about a Facebook meme you may have seen for 2020, "God, please give us precedented times." As Stonestreet reflected, "Have we not had enough of the unprecedented times this pandemic has brought our country and our world? Are we the first followers of Christ forced to navigate a chaotic time of global, political, cultural, and health challenges? Not only are we part of, with centuries of the faithful before us, what Hebrews calls 'the great cloud of witnesses,' but we have much to learn from their examples and their failures as we, too, journey to what Scripture calls that 'better city.'"

I call you to contemplate what Stonestreet shared when St. Augustine of Hippo questioned, "Who is a Christian to be" when the pillars of civilization seem to be crumbling and when human government fails?" Today, ETBU Tigers, you are compelled to confront human nature in standing firm for the truth, character, and knowledge of God. These hallmarks of ETBU's Christ-centered education are emblazoned in Latin on the institutional seal: Veritas, Mores, and Scientia. Together as a campus community of Christian faith, we are striving to educate and equip you to follow after the good that God wants for you and not what the world dictates as Paul stated in Romans 12:1-2, "Therefore, I urge you, brothers and sisters, in view of God's mercy, to offer your bodies as a living sacrifice, holy and pleasing to God—this is your true and proper worship. Do not conform to the pattern of this world, but be transformed by the renewing of your mind. Then you will be able to test and approve what God's will is—His good, pleasing and perfect will."

God is calling upon you as His next generation of Christian servant leaders to see how humanity is broken and how so many in our world are lost and desperate, craving for hope. The Lord is calling you to be an instrument of His love and grace to share the only hope that can "build America better" or "make America greater." I believe that the Lord desires for you to be better, for you to be greater for Him and for the people He places in your path to influence, to impact for the Kingdom of God. Our calling from the Hill and beyond encompasses our Great Commission responsibility of the Gospel of Jesus Christ to proclaim to those who live on the earth—to every nation, tribe, language, and people.

Tigers, contemplate the Lord's placing you within the community of faith at ETBU. Reflect on all you have accomplished this Fall 2020. And enjoy these last few days of fellowship and study in the beauty of the pleasant weather and the magnificence of God's creation. 

United together for Him!

JBB

Sunday, October 25, 2020 | PRESIDENTIAL UPDATE | Spring 2021 Operational Plan

ETBU Family,

It is remarkable how East Texas Baptist University has come together to keep our campus community as safe as possible in the midst of the continuing pandemic. We are progressing, and now we set our sites on the end of the semester with only four weeks remaining until final exams.

Orchestrating our effective operational plan takes a diligent and cooperative community of students, staff, and faculty to make this possible with God's ever-present protection and guidance. In the past few months we have watched as scores of other universities have been challenged to offer on-campus college experiences for their students.

Colleges across the country are already adjusting their Spring 2021 semester schedules to reduce the potential spike impact of COVID-19 by removing spring break. We have been reluctant to follow this pattern. But research studies and recommendations of health care professionals and infectious disease experts advise that colleges should scuttle extended spring break periods to reduce the occurrence of infection and community spread. The evidence shows that there is a significant increase in cases when large numbers of students and employees leave campus for holidays, visit high populated areas and activities, and then return to the college campus.

With much regret, I share that ETBU will not observe a full spring break week in 2021. I know you are disappointed as I am! This is a decision the Vice Presidents and I have wrestled with for some time, and I hate that we must come to this decision given the continuing spread of infection across the country. We have been so very fortunate to have less infection in our local county and on our campus compared to other areas in Texas and other cities/regions of the nation.

The Vice Presidents and I understand the need for a break to recover, rest, and catch up during the semester. After careful reflection, instead of completely removing spring break, we have instead decided to redistribute several of the spring break days across the semester, while maintaining our commitment for our University community to celebrate Easter and our risen Savior. Adjusting our Spring 2021 schedule will allow us to finish the semester a week early just as we did with the Fall 2020 semester. The Spring 2021 Commencement date and May mini-terms will remain unchanged.

ETBU remains committed to our systems and processes that have allowed us to continue the on-campus experience with in-person instruction and operations. Just as we have been, East Texas Baptist will be open and operational! We will do whatever it takes to ensure that our students enjoy the best of college on the Hill during this pandemic. At this point our classes next semester will remain capped at 50% room capacity and faculty will utilize Zoom as necessary for 50/50 flex schedules and to facilitate instruction during an individual's quarantine period.

Below is our planned Spring 2021 schedule with holidays and break days.

Monday, January 11 - First day of Spring semester
Monday, January 18 – Martin Luther King, Jr. Holiday (No classes)
Thursday, February 18 – Winter Break Day (No classes)
Tuesday, March 9 – Spring Break (No classes)
Thursday, April 1 – Monday, April 5 Easter Holiday Break (No classes)
Monday – Thursday, April 26-29 – Final Exams

Spring Flex I & II Terms, Commencement, and Mini-Term dates remain unchanged.

Thursday, September 17, 2020 | Reminder | Mask Compliance - It takes all of us! | ETBU Students

Tiger Students,

I want to remind you of our shared commitment to the ETBU Community Covenant and our moral and civic duty to comply with regulations relating to wearing masks to prevent the spread of COVID-19. Please remember to completely cover both your nose and mouth while wearing a face covering as the CDC recommends. Be mindful, that we rely on each other to protect and uphold the health and safety of our ETBU campus community.

The University will be supplying students with a second round of masks, which will be placed in each of your mailboxes tomorrow afternoon. Commuter students may pick up a new mask in the Student Engagement Office in the Ornelas Student Center beginning Friday.

Dr. Robert Redfield, Director of U.S. Centers for Disease Control and Prevention says face masks may provide more protection than coronavirus vaccine. He shared the following with lawmakers on Wednesday.

"Face coverings are the most powerful public health tool the nation has against the coronavirus and might even provide better protection against it than a vaccine," Dr. Redfield said. "We have clear scientific evidence they work, and they are our best defense. I might even go so far as to say that this face mask is more guaranteed to protect me against COVID than when I take a COVID vaccine."

Dr. Redfield urged Americans, particularly those between 18 and 25 years old, to continue wearing face coverings, reiterating they could help bring the pandemic under control in a matter of weeks if people wore them universally.

As ETBU Provost, Dr. Thomas Sanders shared with faculty and staff on Tuesday, "We are following the recommendation of Ambassador Deborah Birx of the White House Coronavirus Task Force in reference to remaining open. Ambassador Birx stressed the need for students to remain on campus and safely engaged in the classroom. She felt strongly that student presence on college campuses limits the spread of the virus."  Dr. Sanders also shared that Director of the National Institutes of Health, Dr. Anthony Fauci recently resounded a similar point on NBC's Today commenting that sending students home seeds the virus across the country. Furthermore, Dr. Fauci said, "It's worst thing you could do."

Our campus on the Hill is open and operational because of the vigilant efforts each one of us makes on a daily basis.  ETBU will remain open and operational as we continue to navigate these circumstances, but it takes all of us with complete mask compliance, physical distancing, and washing hands to maintain a safe, open campus.

I appreciate your diligence and compliance with our health and safety policies and procedures. We are all in this together.

Masks up, stripes out, paws down!

JBB

Wednesday, September 16, 2020 | PRESIDENTIAL UPDATE | FALL 2020 - WEEK 5 | ETBU Family

ETBU Family,

We can all echo that the past seven months were full of challenge and change, which necessitated courage and contingency. East Texas Baptist University grappled with the swift shift to remote teaching and learning, confronted the disgrace of racism in our country, and dealt with budget uncertainty—all among the backdrop of the global health pandemic.

As the White House Coronavirus Task Force called upon schools and higher education institutions to open and help stimulate the economy by getting citizens back to work, ETBU prepared multiple scenarios to do our part in advancing the nation while implementing prudent plans and protocols to afford our Tiger students a safe and healthy on-campus educational experience. We celebrate ETBU's "battening down the hatches" and "riding out the storm"…being open and operational through wisdom and agility to offer in-person classes and flexible synchronous virtual learning, evolving health and safety protections and practices, and enhanced multicultural and diversity initiatives. 

Afforded with new understandings, compassionate love, and a renewed faithfulness, we have called the University community to a commitment of responsiveness to listen, learn, and lead in the efforts to eradicate injustice and inequality. We continue to seek God's heart and praise Him for His provision out of the chaos and conflict of 2020. The Lord has given us opportunities to rise above in our resiliency and to reach out in our inclusivity as ETBU offers the complete Christ-centered residential university encounter that all students deserve and desire for their holistic growth, academic preparation, socialization, and career/vocational development.

A redeeming value of COVID-19 is the new Class of 2024—East Texas Baptist University has the largest enrollment on record and embraces the most diverse population of students in the history of the institution. We rejoice that God has sewn the splendor of a mosaic quilt at ETBU. Represented by the ethnic fabric that reflects the image of God in His creation, ETBU boasts the beauty of our nation's richness of peoples and cultures.  

Since February 2020, ETBU has remained agile and faithful as the situation evolved, we amended plans, redirected our courses, and pursued a path not only for survival but for success. ETBU accepted the responsibility to advance our Marshall community and East Texas region by maintaining full operation with the healthiest and safest plan possible. We strived to be a community leader by bringing our citizens back to work and providing stable financial situations for our employees and their families. With a city of less than 24,000 people, the vacuum of 1,500 college students and over 350 staff members in the spring had a devastating economic impact on our area. Today, the Light on the Hill still burns brightly as East Texas Baptist fulfills God's vision for the Christ-centered educational mission for our students, while maintaining the economic stability and support to our faculty and staff without layoffs or furloughs. Being open with scores of students here on campus and in Marshall translates to sustenance and significance for our community. 

With the commitment to hold in-person classes came the commitment to wholly support the students called to the Hill. ETBU invested additional stimulus scholarship aid to recruit new students and retain returning students severely impacted by the economic devastation of the pandemic. ETBU allocated resources for classroom technology, expanded bandwidth for flex-virtual learning, capital equipment, and facility enhancements to prepare for this fall semester. 

With the shortage of health care services in Marshall and in our area of East Texas, ETBU was determined to provide our students and campus employees with affordable and accessible health care. Through an institutional investment in facilities, equipment, supplies, and personnel, ETBU created an on-campus health services clinic, where we could identify, track, trace, treat, and isolate sick campus community members. In three months, we built a clinic and hired the medical staff (doctor, nurse practitioner, tracing coordinator, supported by student nurses). The ability to keep our campus and our Marshall community safe from the spread of infection required ETBU to convert facilities, make building modifications, and develop separate areas for residential quarantine of students and mitigation of the viral impact. We acknowledge that there will be coronavirus infection among our community, but we pray, we plan, and we protect to minimize spread.   

ETBU may be small in number, but with a record enrollment of over 1,700 students, an increase of 8% over last fall, East Texas Baptist is large in our resiliency, determination, and vigilance to stand strong for our campus, for our community, and for our country.

COVID-19 has fundamentally changed the ways we educate, learn, and live. We have made rapid and decisive changes, yet we must be vigilant with the many twists and turns as the pandemic ensues. With racism and injustice in our country's past and present and with what Black and Brown Americans continue to confront on a daily basis, ETBU is striving to enhance our diversity, expand our multicultural services and support, and deepen our embrace of the value and contributions of every single life among the campus community. Yet, we know that each of us needs to do more, and that we can do better to make this country, our communities, and our college what God designed us for—to faithfully love Him and to sacrificially show His love to others.   

These are difficult times, yet we remain hopeful for what God is doing to bring honor and glory to Himself through these days. As a committed Christ-centered university, ETBU will continue to stand with His banner over us for the Gospel of Jesus.

Together, we GO with the Great Commandment, for the Great Commission!

JBB

Wednesday, September 9, 2020 | Reminder for Sisk Health Services Center with updated contact number and COVID concerns link

Sisk Health Services Clinic

| | |
| --- | --- |
| Hours of Operation | M - F | 8 a.m. - 5 p.m. |
| Appointment times | M - W | 11 a.m. - 5 p.m. |
| Appointment times | F | 11 a.m. - 2 p.m. |

 

Appointments can be scheduled utilizing a secure link located on the ETBU Intranet under Web Service or by calling the clinic (903.923.2355). Appointment requests will require completing the following information online: patient intake information, a medical questionnaire, and consents, prior to your scheduled appointment. The clinic offers a patient portal for easy access to your records, payment options, and a secure way to send messages containing confidential medical information. Office visits will cost $25 plus any additional testing fees, due when services are rendered. The clinic is a self-pay clinic and will not accept insurance.  Payment in the form of check or credit card will be accepted.

The clinic will offer services that include treatment of minor Illnesses, minor injuries, skin conditions, travel health, wellness, vaccinations & injections, women's services, and COVID testing. The clinic will be offering rapid testing options that include: Flu, Strep, and Mono tests, Urinalysis, and COVID tests. The clinic will offer TB testing, vaccinations, and medications in the next few weeks as shipments continue to arrive. The clinic is not to be used as a replacement for primary medical care or for screening/monitoring of chronic medical conditions.

After consultation if it is determined that COVID-19 nasopharyngeal swab testing is necessary, then it will be provided by appointment only through a drive-up testing service. Payment options for COVID testing are as follows.

If the patient pays for test at the time services are rendered then the test will cost $70 with no additional office visit fee.
If a patient would like to have Clinical Pathology Laboratory bill them directly for the test, they will be charged $100 for the test (CPL will send you a statement in the mail) and we will collect the $25 office visit.

We will screen ALL patients prior to appointments to ensure no COVID symptoms are present before allowing patients to be seen in the office. This measure will ensure safety for all patients and staff members. We are not allowing visitors to accompany a patient at this time and masks are required.

In addition to help streamline the reporting process, the clinic has developed a link on the ETBU website where you can notify the ETBU Health Services Clinic about your COVID symptoms/concerns. Someone from the health clinic will contact you and walk you through the next steps.

https://www.etbu.edu/about-etbu/campus-offices/sisk-health-services-clinic or www.etbu.edu/sisk.

Please note we are moving from using stayhealthy@etbu.edu to healthservices@etbu.edu.

Thursday, September 3, 2020 | All-American Celebration on the Hill | ETBU Tigers

Tigers,

Congratulations on completing your fourth week of the Fall 2020 semester!  For some of you who were here for August Minis, this is your sixth week.  Can you believe it?!  You are here, and you are thriving—we praise God for His faithfulness and protection!  All of you are doing amazing at following the health and safety guidelines ETBU developed for our campus community.  I am so proud of our ETBU Tigers and how you have strived to maintain mask compliance and physical distance.  I know it is challenging for our campus, because you are a community which craves relationships and social interaction. 

Faith, family, and fellowship are distinguishing characteristics of ETBU.  With those institutional distinctives, we have created a fun-filled Labor Day Weekend for you right here on the Hill.  It is an All-American celebration of life and liberty, and the events we have planned for your engagement and entertainment are for you to enjoy.  See the attached LABOR DAY WEEKEND AT ETBU | All-American Celebration on the Hill schedule of activities that begin this evening and run through Monday. 

We encourage you to please stay healthy, while you stay "Home on the Hill" this Labor Day Weekend.  From the recommendations of the Centers for Disease Control and Prevention to the advice of our health care consultants, limiting travel to other locations and limiting contact with others, who may be infected with COVID-19, helps mitigate the spread of the virus.   I understand that some of your parents may desire for you to come home to see them, and I greatly respect and honor your families.  Please visit with your parents to determine the best weekend plan for your health and wellness.  If you do travel, just remember to maintain safety protocols away from campus, like you have rigorously done here at ETBU to help keep all of us safer upon your return to campus.  

I look forward to seeing you this weekend.  Who doesn't love devouring donuts late at night, listening to live music, or watching a patriotic fireworks show!?! 

Stay healthy on the Hill,

JBB

Thursday, August 27, 2020 | Labor Day Weekend | ETBU Tigers

The Fall 2020 semester is well underway, Hurricane Laura has passed, and I hope you are taking full advantage of the opportunity to enjoy all that campus life at ETBU has to offer. Tigers, you are doing so well wearing your masks and striving to maintain physical distance while being a very social student body. We are truly honored to have each of you here at ETBU, and we are very proud of how you are staying healthy on the Hill.  What a unique situation we are in that we are able to fellowship with each other while some colleges and communities across the country remain in isolation. I consider it a true blessing from the Lord, and I pray each day for His continued protection over the health and safety of our ETBU Family. 

As you all know, Labor Day weekend is quickly approaching, and I want to inform you of the many activities that the Office of Student Engagement will be hosting with ETBU LABOR DAY WEEKEND | AN ALL-AMERICAN CELEBRATION ON THE HILL over the course of the holiday as we celebrate the hard work of the American people here on campus. 

The Student Engagement team has worked to make Labor Day weekend a great opportunity to relax and recuperate from the first few weeks of classes without having to leave campus. The selection of events has been carefully curated, so that there is something for everyone to enjoy. Students, we encourage you to take advantage of these opportunities, get to know other Tigers, celebrate the holiday, and have a great time, all while remaining safe and healthy on the Hill.

Please keep in mind, the less we all travel, the less likely we are to expose ourselves to contagious illnesses including COVID-19. Your health and safety continue to be our first priority, and we must do what we can on an individual basis to ensure that our campus can safely remain open. I strongly encourage you to enjoy Labor Day weekend right here at your Home on the Hill.

I look forward to seeing you for some on-campus, All-American fun in celebration of Labor Day weekend!  See below the schedule of activities planned for you and your fellow Tigers. Look for more detailed information on social media and campus promotionals. 

Masks up, Stripes out, Paws down!  LET'S GO TIGERS!!!

JBB

Wednesday, August 26, 2020 | COVID-19 Policy Reminder and Commitment | ETBU Community

Students,

Over the last few days, several universities across the country have made national news as a result of selfish and irresponsible decisions made by students which have jeopardized the plans of those universities for in-person classes and activities. In order to prevent those types of issues here, we want to remind everyone of the COVID-19 policies that ETBU has put in place. 

Each of you has committed to the ETBU Community Code of Conduct Covenant that you will follow these guidelines to protect others and our shared commitment to an on-campus experience.  As members of the ETBU Community we are required to put others' needs ahead of our own and to honor the promises we make. If individuals are not prepared to live up to the commitments made, then we will take the necessary steps, including disciplinary sanctions, to protect the people and educational mission of ETBU. Make sure you carefully read and understand all of the information below, as you are responsible for complying fully with these requirements. 

We are also providing a means by which students, faculty, and staff can report those who are not following the commitment they have made. Members of the ETBU community may report violations of the Covenant and COVID-19 policies using a web form at www.etbu.edu/cr.

Cloth Masks or Face Coverings Are Required

Students, like faculty and staff, must wear masks or face coverings that fit snuggly against the sides of your face and reach from above the nose to below the chin covering your mouth and nose completely. Masks or face coverings must be put on before entering any building. It is strictly prohibited to wear masks or face coverings with the nose exposed. Masks or face coverings must be worn in any public place on campus or when you are around anyone who does not live in the same room/apartment/suite as you do, except in the exemptions listed below. This includes wearing your mask or face covering in hallways, laundry rooms, study room, etc. 

Students do not have to wear masks or face coverings in their own residence hall room/suite/apartment if only they and their assigned roommates are present. If anyone not assigned to the room/suite/apartment is present, everyone must wear a mask or face covering. 
Students do not have to wear masks when sitting and eating at a table in a designated dining area. Masks must be worn in dining areas when entering, exiting, standing in line, getting food and drinks, or when taking trays or trash for disposal. 

Students must wear masks or face coverings outside when appropriate physical distancing cannot be maintained. To help preserve the safety and health of the ETBU community, students are expected to wear masks or face coverings while off campus as well.  Masks and face coverings must comply with the Personal Appearance and Attire policies of the student handbook.  Any mask or face covering which in any manner displays sexually suggestive material, discriminatory and hate speech or images, racism, bigotry, sexism, profanity, or glorification of drugs, alcohol, tobacco, violence, criminal activity, or deviancy is prohibited.

Furniture, Room Capacities, and Sign Policies

Students are not permitted to move tables or chairs or alter the seating arrangements or capacity of an individual table or dining area, common area, or classroom. The removal or alteration of any signs, barriers or furniture is expressly prohibited. 

Students are not permitted to exceed the designated capacity or ignore physical distancing requirements in any dining area, classroom, meeting room, or other public space. Students are required to obey any directional signs, barriers, or other indicators as well as verbal instructions regarding the flow of foot traffic in buildings, classrooms, and outside spaces to ensure compliance with physical distancing and safety requirements. 

Limits on visitors in Residence Halls

No off-campus visitors may enter residence hall rooms or suites. Off-campus visitors are restricted to public common areas with the exception of immediate family members or legal guardians. Regular visitation policies apply to family members coming to visit. Visiting family members must wear masks or face coverings at all times while they are on campus, including campus housing.

The maximum number of campus housing guests (including other ETBU students or family members) allowed at any time:

Centennial: 2 guests per suite and no more than 1 guest per bedroom.
Mabee: 2 guests per suite and no more than 1 guest per bedroom.
Ornelas: 2 guests per suite and no more than 1 guest per bedroom.
Fry: 2 guests per suite and no more than 1 guest per bedroom.
UA: 2 guests per suite and no more than 1 guest per bedroom.
Linebery: No more than 1 guest per bedroom.
Park Row: 3 guests per suite and no more than 1 guest per bedroom.
The Oaks: 3 guests per suite and no more than 1 guest per bedroom.

Physical Distancing and Personal Hygiene

Keep a safe distance — at least six feet — between yourself and other people in both indoor and outdoor areas. Physical or social distancing should be practiced in combination with other ways of staying healthy. Regularly wash your hands for at least 20 seconds with soap and clean, running water. If you don't have access to soap and water, a hand sanitizer with at least 60 percent alcohol content can reduce the spread of infection. Keep clothing, belongings, personal spaces, and shared common spaces clean and sanitized.

Daily Health Screening

Check yourself daily for COVID-19 symptoms.

Do you currently have any of the following symptoms?

Fever (100.4°F or higher), or a sense of having a fever.
New cough that you cannot attribute to another health condition.
New shortness of breath that you cannot attribute to another health condition.
New congestion or runny nose that you cannot attribute to another health condition.
New sore throat that you cannot attribute to another health condition.
New muscle aches (myalgia) that you cannot attribute to another health condition, or that was not caused by a specific activity (such as physical exercise).
Or any of the following new symptoms: difficulty breathing, chills, fatigue, headache, nausea, diarrhea, or loss of taste or smell.

If you answer YES to any of the screening questions, self-isolate and stay at home or in your campus residential room and make use of the following directions.

Please seek medical attention to identify and address your illness. Please report your illness to the Sisk Health Services Clinic at 903.923.2355 or email at heathservices@etbu.edu.
Please stay in your student campus residence room or at home until you are well.
Remain in your campus residence, if you have a sick roommate in your residential unit.
Give sick members their own room, if possible, and keep the door closed. Have only one person care for sick individuals.
Consider providing additional protections or more intensive care for those with underlying health conditions.
Report any student whom you believe to be sick to the Sisk Health Services Clinic at 903.923.2355 or email at heathservices@etbu.edu.

Refer to updated information which may be found on our website at: www.etbu.edu/stayhealthy.

We appreciate the ongoing commitment of every member of the Tiger Family to do their part in keeping everyone safe and healthy.

Monday, August 17, 2020 | ETBU Mask Ministry | Gift of Protection for You

 ETBU Tigers,

As each of you settle into your "Home on the Hill" and become accustomed to the new health and safety protocols that are in place for protection of our campus community, you will quickly realize that your health is of the utmost importance to East Texas Baptist University.

Although I am sure each of you have become accustom to wearing masks for a while now, and have probably collected a few over the last five months, ETBU is supplying each of you with a cloth mask made with care by the ETBU Mask Ministry. Dozens of faculty, staff, students, and volunteers from Marshall united together this spring to create 2,000 masks for ETBU alumni in healthcare and for our ETBU Family.

In your campus mailboxes this Friday prior to the start of the Fall 2020 semester, you will find a gift of protection with a specially ETBU-made mask and an additional cloth mask from the Department of Health and Human Services.  Also included with your mask gift is our prayer over each one of you and special instructions regarding the use and washing of your masks.

COVID-19 spreads mainly from person to person through respiratory droplets produced when an infected person coughs, sneezes, or talks. Wearing a face covering reduces the amount of droplets produced by the wearer. Remember, everyone is required to wear a face covering that covers both nose and mouth on East Texas Baptist University's campuses while indoors. When outdoors on campus, masks are required when 6 feet of physical distance cannot be maintained.

Our masking during this pandemic is the best and easiest measure we can follow to protect our fellow Tiger community members. Recall what I shared with you in a July email update that the Centers for Disease Control and Prevention (CDC) Director Robert Redfield said in a discussion led by the Journal of American Medical Association (JAMA), "If everyone in the U.S. wore a mask, the coronavirus pandemic could be 'under control' within four to eight weeks…The time is now. We really need to embrace masking!"

The time is now! Please wear your masks in campus buildings, on campus grounds, and off-campus, so we can enjoy the pursuit of safe and healthy lives. Your sacrifice is your service in considering the interests of others as the Apostle Paul wrote in Philippians 2:3-4, "Rather, in humility value others above yourselves, not looking to your own interests but each of you to the interests of the others."

To see the most up-to-date Fall 2020 Campus Operations, visit www.etbu.edu/stayhealthy. Please check your mailboxes, and use the masks provided to keep others safe.

I look forward to seeing our newest Tigers at Tiger Camp tomorrow and the entire ETBU Tiger Family united here on the Hill as we begin the Fall 2020 semester on Monday.

Masks Up! Stripes Out! Paws Down! Let's Go Tigers!!!

J. Blair Blackburn
President
East Texas Baptist University

  

Saturday, July 25, 2020| Presidential Update | ETBU's Commitment to Excellence and Safety in Athletics | ETBU Family

ETBU Family,

Due to the health and safety concerns arising from the impact of COVID-19 and the challenges in meeting the NCAA Resocialization of Collegiate Sport guidelines, the American Southwest Conference (ASC) Council of Presidents voted to move conference competition in ASC Fall 2020 sports to the Spring 2021 semester.  ASC Fall sports include football, men's and women's cross country, men's and women's soccer, and women's volleyball.  The action was taken due to rapidly changing COVID-19 information and guidelines from the NCAA, as well as the current restrictions in states, counties, and areas where the ASC institutions compete.

Specifically, the competition plan for the Fall student-athletes in Spring 2021 will preserve an additional year of eligibility for ASC players by staying at the 50% game schedule level.  The 50% Spring 2021 schedule will include ASC conference championships for these Fall 2020 sports.  The ASC voted for an expansion in competition schedule, if the NCAA makes a decision at a later date to hold Fall sports national championship tournaments in the Spring, then the ASC would move to normal 100% conference competition schedule.

While this decision delays Fall 2020 sports competition, ASC institutions will be allowed to conduct organized team activities at their own discretion, including workouts, practices, strength and conditioning, meetings, and access to their athletic training staff, as respective local, county, state, and NCAA guidelines permit.  The detailed plans for moving Fall sport schedules into the Spring 2021 semester are being developed and reviewed by Conference staff and the ASC Athletic Directors.

The plan for the 2020-21 Winter sports season, as well as the non-championship segments of Spring sports (Fall practices for Spring sports) and the traditional seasons for the Spring sports will commence as currently scheduled, yet may be adjusted as health conditions warrant modification.  ETBU is committed to fully competing in the Tiger club sports of ice hockey, bass fishing, lacrosse, and acrobatics and tumbling, as allowed by their sanctioning bodies.

ETBU Family, I am grateful for the leadership of Vice President for Student Engagement and Athletics Ryan Erwin, who has passionately fought to represent ETBU among the ASC and give our Tiger student-athletes the platform of sports to honor God with character, talent, and competitiveness this academic year.  Mr. Erwin shared his passion about confronting and overcoming the negative impact of COVID-19, "The action to move Fall sports to the Spring semester was a difficult decision, but the wisest course for now to ensure the health and well-being of our ETBU student-athletes and their fellow classmates, while providing our student-athletes the safest available opportunity to skillfully prepare and effectively practice this Fall in preparation for Spring competition."

I wholeheartedly believe our ETBU Tiger student-athletes in Fall sports deserve an opportunity this academic year to compete for conference championships and play meaningful contests as a part of our dynamic campus life experience without using a year of eligibility.  East Texas Baptist's commitment to excellence and safety in athletics is unwavering, and as President of our University, I pledge to ensure our Tiger student-athletes, fellow Tiger students, and our supporting campus community have every available opportunity to engage in the competitiveness of sport and the spirited rally of raving fans.  I am inspired by what television sports host Jim McKay used to say on ABC's Wide World of Sports, we will "span the globe to bring you the constant variety of sports...the thrill of victory...the agony of defeat...the human drama of athletic competition."

ETBU's Christ-centered athletics program combined with our discipleship-based sports ministry model are crucial to the ETBU mission of integrating faith and learning to develop Christian servant leaders in mind, spirit, and body.  We cannot lose sight of why East Texas Baptist University invests its heart into athletics.  Remember the words of the Apostle Paul in 1 Corinthians 9:24-27, who instructs us to live a life that pleases Christ in all we are called to do,

24 In a race everyone runs, but only one person gets first prize. So run your race to win. 25 To win the contest you must deny yourselves many things that would keep you from doing your best. An athlete goes to all this trouble just to win a blue ribbon or a silver cup,[c] but we do it for a heavenly reward that never disappears. 26 So I run straight to the goal with purpose in every step. I fight to win. I'm not just shadow-boxing or playing around. 27 Like an athlete I punish my body, treating it roughly, training it to do what it should, not what it wants to. Otherwise I fear that after enlisting others for the race, I myself might be declared unfit and ordered to stand aside.

May God continue to empower and protect us as we move forward in faith with the calling He has given us to serve Him and to serve our Tiger students!

Keep praying, stay healthy, and carry on!

JBB

 

Wednesday, July 15, 2020 | Masking: A Major Key to Protecting Lives from COVID-19 | ETBU Family

ETBU Family,

I am sure many of you have watched the ABC television show, "What Would You Do?"  In the program, news reporter, John Quinones observes how people react to disturbing situations.  Tonight I was moved by emotion for the liberties we enjoy in our nation and with appreciation for the United States Armed Forces veterans who have paid the price for our freedoms in America. 

In this television program's scenario where a waitress is rude to a U.S. veteran with a traumatic brain injury, an older Marine veteran steps in to protect the sacrificing veteran and give the respect deserved for the sacrifices the veteran gave for our nation and for others seeking to have the liberties we hold as Americans.  

That Marine veteran who stood up for a fellow veteran who suffered permanent injury through his military service stated to Quinones in reflection, "For those who have fought for it, freedom has a taste the protected will never know. And for those who have lost it, freedom has a taste that the protected will never appreciate."

I share this special segment in this evening's, "What Would You Do?" because I hear or read about complaints people voice because they feel their freedoms are compromised by being required to wear masks to protect themselves and others from infection of COVID-19.  I am reminded of the sacrifices that our veterans have made to ensure our liberty.  Our wearing of masks cannot compare to the service U.S. military veterans have given for our pursuit of life, liberty, and happiness.  Our masking during this pandemic is surely the very least we can do to serve our fellow Americans and community members.  

Today, the Centers for Disease Control and Prevention Director Robert Redfield said in a discussion led by the Journal of American Medical Association (JAMA), "If everyone in the U.S. wore a mask, the coronavirus pandemic could be 'under control' within four to eight weeks."

In a JAMA editorial published on Tuesday and co-authored by Redfield, the CDC Director points to research papers showing that the positivity rate of confirmed cases can decrease in populations with masking. "The time is now. We really need to embrace masking," Redfield said.

Redfield shared, "I am heartened to see more and more people now. I'm glad to see the president wear a mask this weekend — the vice president. Clearly in their situation, you can easily justify they don't need to because of all the testing around them and they know they're not infected. But we need them to set the example."

The CDC published two reports on Tuesday that studied how wearing face coverings can reduce COVID-19 spread for businesses and how mask usage was easily adopted among some racial and ethnic groups from April to May.  The incidence of cloth face coverings was higher in all sociodemographic groups in the U.S., among Black Americans, Hispanics, people 39 years and older, as well as those living in the Northeast.

Another case study shows 139 clients were exposed to two symptomatic hair stylists with confirmed COVID-19. Both the stylists and customers wore face masks and no symptomatic secondary cases were reported.

Remember as you wear your masks in campus buildings, on campus grounds, and off-campus, the sacrifice of our freedoms cannot compare to what our veterans have personally given so we can enjoy the pursuit of liberty as well as safe and healthy lives. 

Keep praying, stay healthy, and carry on!

Blair 

J. Blair Blackburn
President
East Texas Baptist University 

Wednesday, July 8, 2020 | Fall Preparations | University Students

Students,

I can't believe that we are just weeks away from the start of school. Every department on our campus is working diligently to make your return as safe as possible. You play an important role in making our campus physically, socially, emotional, and spiritually safe for everyone. Given the unique challenges of this year, I wanted to remind you of several items.  

Face Masks – Students, staff, and faculty will be required to wear masks covering their nose and mouth in buildings. We will have a limited supply of ETBU branded fabric masks and one-time-use protective masks available for purchase in the library and the business office. Students should come to campus with their own supply of these for their personal use. On a personal note, if you know me, you know that I wear a bowtie each day. I am working to coordinate my bowties and masks. I would encourage you to make your masks personal and own it as a part of your personal flair. As a reminder, cloth masks must be washed to be effective.

Spatial Distancing – Students should begin to think about all the ways this habit should be incorporated into their daily lives. From classrooms to library, for an air-borne virus space becomes a barrier to infection.

Hand Sanitizer – Students should bring a personal supply of hand sanitizer.

Course Instruction – Classrooms will be limited to 50% of the seating capacity and/or square footage for at least the beginning of the semester. In classrooms where enrollment is below 50% of the capacity, then students will attend as usual each day. Every other seat in the classrooms will be marked for non-use to encourage physical distancing. 

Alternating 50% in-class Instruction for Classes over 50% Capacity– The good news is that only half of our classes this fall will have to use this strategy.

Students will attend class in-person 50% of the time and attend virtually on Zoom 50% of the time
Faculty will teach from the classroom as scheduled (MWF, TR, etc.)
Students will be designated to come to class on "A" or "B" days (a calendar will be provided for inclusion with syllabi)
Faculty will start a Zoom session as class begins so that the students assigned for virtual participation will join the class in real time
Attendance will be taken for all students at all class meetings regardless of whether they are assigned to participate in the classroom or virtually
Students must demonstrate appropriate participation through Zoom by attending class on time, selecting a location that is as free of distraction as possible (eating lunch, riding in a car, or sitting in the caf are not considered appropriate), dressing appropriately, and answering questions and doing group work as assigned.  
Since only half of our classes will be using the 50% in-class strategy, it is not feasible to allow students to Zoom for the entire semester. Short term exceptions will be made for students who are on physician-directed quarantine.  
Students will need to make sure their computers are equipped with cameras. Cameras must be used with audio muted. Attendance without camera will not be counted. 

Mini-terms – The current plan is to have August, December, and January mini-terms. Our goal will be to place these classes in rooms where the occupancy will be less than 50%, so that the alternating 50% in-class instruction will not be necessary.

Zoom Accounts – Zoom will be a critical part of our strategy for classes over 50% of the occupancy, so students should sign up for a free account and become familiar with the application before the first day on campus.

Semester Schedule and Final Examinations

We will begin the August 2020 Mini-terms on Monday, August 3.Tiger Camp for new students will begin on Thursday, August 13.  Fall 2020 classes begin on Monday, August 17. We will end the semester early, by canceling Fall Break in October and beginning final examinations on Saturday, November 21. We will conclude the semester on Wednesday, November 25, before Thanksgiving.  Fall Commencement 2020 will remain as scheduled on Saturday, December 5.

We are beginning to build a webpage (www.etbu.edu/stayhealthy) with helpful resources to assist you in these areas of personal preparation.

Please know that we care a great deal about you and are doing our best to prepare for multiple scenarios. We look forward to seeing you in August.

Dr. Thomas Sanders
Provost and Vice President for Academic Affairs
East Texas Baptist University

Sunday, June 28, 2020 | FALL 2020 Planning and Preparation | ETBU Community

ETBU Family of Faculty, Staff, and Service Partners,

I hope your summer is going well and that you are staying healthy and safe from the recent rise in COVID-19 infections. This Sunday morning as you head off to church or jump on Zoom for Sunday school and worship, we give praise to God for His infinite grace to present us worthy before Him thanks to the sacrifice of our Savior and Lord Jesus Christ. We celebrate what God has called us to do through ETBU as we proclaim the Gospel of Jesus and as we teach His truths through the integration of Christian faith and learning.

Thankfully, we have not had any confirmed viral cases among our on-campus employees, yet we know that will eventually happen. We need you to continue to conduct your personal health screenings of temperature and symptoms, and keep your supervising Vice President immediately informed if you have any health issues or concerns, so we can protect you and our campus community from infection. The University will continue our aggressive process of health and safety protocols which include: monitored screening, advised testing, contact tracing, directed isolation/campus separation, and advised quarantine.

We are so very grateful for the dedicated team of all our staff and faculty, who are hard at work recruiting new students to ETBU and preparing for multiple scenarios in August and Fall 2020 as we confront the realities of this pandemic. We miss seeing the faculty on campus, but know that you are diligently working to prepare for a range of strategies, measures, and modalities to ensure our students have an enlightening and engaging educational experience right here on the ETBU campus.  

We celebrate God's provision in the current and new students He is bringing to the Hill for their college studies. Students want an enriching and exciting campus life experience. We are hopeful that parents will send their students to us despite the coronavirus. We believe the safest place for students is here among their own age group of young people with quality living-learning arrangements and regularly sanitized campus facilities. The good news is that our current enrollment for Fall 2020 looks very promising. Friday, we stood at 1,512 total enrolled students, up 85 students, some 6%. Graduate enrollment is up nearly over 30% from last year-to-date. We are praying that students follow through with their enrollment commitments, so please join us in praying for our full operation and the students' presence on campus.

I want to update you on the academic plans that Dr. Tommy Sanders has developed for the Fall semester as he effectively leads the faculty in preparations. Dr. Sanders has been regularly communicating with the faculty about these activities. This email follows Dr. Sander's last correspondence with the faculty, so please excuse the redundancy as I wanted the staff and service partners to have this same information shared by Dr. Sanders.  

With a cohesive collaboration, ETBU remains fluid and flexible, but well-prepared and well-equipped for the challenging opportunities in the days ahead. These plans are subject to change, but I want you to know what our present plans and protocols are, so you can work and pray toward our continued planning and implementation.

Community Covenant
Students, faculty, and staff will sign a community covenant that underscores our individual and collective Christian responsibility of respecting one another, valuing the diversity of our community, and keeping each other safe and healthy as possible. Fundamental to the campus health and safety plan and this community covenant is wearing face masks in buildings and maintaining physical distancing. I will share more under separate email In the days ahead the progress we are making in listening and learning from African American student leaders as we build a better East Texas Baptist and an even more supportive community of faith, love, and care. You will be encouraged to hear of the programs and activities we are developing for an expanded and deeper multicultural commitment throughout the University. 

Course Instruction
Alternating 50% in-class Instruction – Classrooms will be limited to 50% of the seating and/or square footage for at least the beginning of the semester. In order to facilitate this, classes will have the following:

In classrooms where the enrollment is below 50% of the capacity, then the students may all attend each day
Every other seat in classrooms marked for non-use to encourage physical distancing
In classes where the enrollment is above 50% of the capacity, students will attend class in-person 50% of the time and attend virtually on Zoom 50% of the time
Faculty will teach from the classroom as scheduled (MWF, TR, etc.)
Students will be designated to come to class on "A" or "B" days/times (a calendar will be provided for inclusion with syllabi)
Mini-terms will follow an "A" or "B" morning or afternoon alternating schedule
Faculty will start a Zoom session as class begins so that the students assigned for virtual participation can join the class in real time
Attendance will be taken for all students at all class meetings regardless of whether they are assigned to participate in the classroom or virtually
Students who may be under an isolation directive or who are ill may participate in class completely via Zoom

Cameras in Classrooms
The Institutional Technology and Media Services staff has been working to install two types of cameras to facilitate the Zoom Alternating 50% In-Class Instruction in every classroom. In smaller classrooms, a fixed camera will be mounted to the ceiling to capture the front of the room, screen, and whiteboard. In larger rooms, there will be cameras that follow the faculty member in instruction.

General Education Courses and Gateway Courses
One of the many of Dr. Sander's smart and strategic contingency plans is to develop all general education and gateway courses as fully online and as a resource to faculty in case there is a need. A number of our devoted faculty are working on those during their summer break for implementation if needed this academic year.  

Online Development of Other Courses for the Fall
All of our committed faculty are working this summer to format 1/3 of each week developed online in each class for the Fall. This critical preparation will mean reduced stress for faculty and improved instruction should at any point in the semester we have to move completely online.

Chapel
In working with Academic Affairs, Student Engagement, and Spiritual Life, we have developed a tentative plan that will create a Monday and Wednesday Chapel section format in order to keep the attendance below 50% of capacity of Baker Chapel. Students will only receive credit for attending on their section day assignment. Only designated staff/faculty will attend. Other faculty and staff will be asked to watch via streaming from their individual offices during the Chapel hour. Students will be required to attend 10 times over the course of the semester. This is our initial plan to start the semester. If things change and the coronavirus infection becomes less of a concern, we may allow all students to attend either Chapel day.

Semester Schedule and Final Examinations
We will begin the August 2020 Mini-terms on Monday, August 3. Tiger Camp for new students will begin on Thursday, August 13. Fall 2020 classes begin on Monday, August 17. We will end the semester early, by canceling Fall Break in October and beginning final examinations on Saturday, November 21. We will conclude the academic semester of classes on Wednesday, November 25, before Thanksgiving. Fall Commencement 2020 will remain as scheduled on Saturday, December 5. This scheduling calendar will help to keep students here on campus and limiting travel back and forth to home or to other locations where they may have a greater likelihood of contracting COVID-19. Students then can return home for the Thanksgiving and Christmas holidays, and hopefully be ready and healthy to return to ETBU for the Spring 2021 semester on January 11. For now, our work calendar for the Fall semester remains the same.  

I am very thankful for Dr. Sanders, Dr. Prevost, Ryan Erwin among the other vice presidents and deans, who are working arm-in-arm with faculty, staff, and coaches to create a safe, encouraging, and affirming environment for people to learn and grow in mind, spirit, and body.  

Please continue to keep our entire campus family in your daily prayers for protection from illness.

Blair

Saturday, June 13, 2020 | ETBU Celebrates Spring 2020 Commencement | Community

ETBU Celebrates Spring 2020 Class at "In-Person" and "Virtual" Commencement Services

East Texas Baptist University held its Spring 2020 Commencement ceremonies on Saturday, June 13, at 10:00 a.m. and 2:30 p.m. ETBU President J. Blair Blackburn presided over the socially distanced ceremonies as 173 students received undergraduate degrees and 20 earned graduate degrees, for a total of 193 graduates. Students were allowed to choose their participation style either "in-person" or "virtual" at the celebratory worship services. ETBU Provost and Vice President for Academic Affairs Thomas Sanders, along with the University Deans, donned their academic regalia in honor of the graduates and their achievements.

"Commencement is a special time in the life of a University," Dr. Sanders said. "It is a time for celebration for both the University and the families to join together with pride in celebration of the accomplishments of these students. Each student's hard work, under the guidance and support of faculty members, staff, family members, and friends has resulted in the accomplishments we recognize today."

The Honorable Bryan Hughes, who currently serves as Texas State Senator for District 1, gave the charge to graduates during both ceremonies. "Graduates, the degree you're receiving, regardless of your major, has been structured around you as a person," Senator Hughes said. "Normally at graduations, all of the graduates are sitting together, while their families and friends are spread out throughout the room. This year, it's unique to have graduates sitting with their families, their friends, with the ones who supported them, prayed for them, who sacrificed for them to get here. This has been structured around you. This degree that you worked hard to earn and this whole experience was designed to help you answer those fundamental questions of life that point us to the Lord Jesus." Senator Hughes is known for defending the American Dream, and challenged the audience to seek out equality and justice. During his address, he inspired graduates to dream big as they go forth to serve in their respective vocations and point people to Christ.

"East Texas Baptist University was incredibly grateful to welcome graduates and their families back to the Hill for this day of celebration as we worshiped the Lord and recognized their successes and accomplishments," Dr. Blackburn said. "Regardless of what happened the last semester of their final year at ETBU, God has a plan and purpose for their life as graduates. We have heritages among our campus that help and shape each of us into whose we are and who we are to be in Christ. We praise God as He has developed ETBU into a mosaic quilt. With people that represent the communities and cultures of our East Texas Region and across the world, we are grateful for all of the students, and especially our Spring 2020 graduates, who God called to be part of this University."

Each semester, ETBU President Blackburn presents an award to a graduate who represents a Christian leader, scholar, and servant within the campus and local community. Hanna Perry, graduating summa cum laude with a Bachelor of Arts in English and a minor in Biology, received the President's Award for the Spring 2020 graduating class. On campus, Perry served as a writing tutor for the English Department, and worked as a molecular biology lab/field researcher for the Biology Department. She was an active member of the Pom Team, Debate Team, a Centennial mentor, a TEAM Tiger mentor, Tiger Camp leader, President of Alpha Chi National College Honor Society, and President of Sigma Tau Delta English Honor Society. Off campus, Perry has been actively engaged at Immanuel Baptist Church, where she served as a Pre-K volunteer, is a member of an IBC covenant group, and a member of the college leadership team. Additionally, she volunteered at Sam Houston Elementary School as well as Dayspring Therapeutic Equine Center. Perry will soon begin Law School at Baylor University, where she received a full-tuition scholarship for her studies.

"Hanna is a faithful prayer warrior," Assistant Professor of Chemistry Dr. Scott Morris said. "It is evident to everyone she meets that the Holy Spirit is active in her life. Her spiritual maturity both encourages and challenges me as I serve as a ministry leader in her life. I am certain that her Christian walk is not limited to this collegiate experience, as she is demonstrating incredible spiritual maturity in that she is prayerfully considering ways to fulfill the Great Commission in her future endeavors, be it at law school or beyond."

During the ceremony, Dr. Warren Johnson, a Professor of Christian Ministry since 2005, was recognized as a Professor with Distinction for his excellence in service, scholarship, teaching, and integration of faith and learning. Dr. Johnson teaches courses in New Testament studies and in Koine (New Testament) Greek. He is known by faculty for setting an example of a Christian scholar, for his care of his students, and for his engagement in his students' extra-curricular involvement outside of the classroom.

A student, who nominated Dr. Johnson, said "I have had Dr. Johnson for at least one class every semester I have been at ETBU, and that has been on purpose. His classes have consistently been nourishing to the mind and the soul. His teaching style makes the information accessible, yet he maintains an academic rigor that is admirable. Lastly, he has consistently integrated his own faith into his curriculum, and has provided opportunities for students to engage in the material spiritually."

Spring 2020 Commencement was originally scheduled for May 9, but after adjustments in the wake of the coronavirus, the University remained committed to celebrating the 2020 graduating class of ETBU by rescheduling the event for a later date under national and state and health and safety guidelines. Graduates were able to dress in their cap and gown, and crossed the stage with pomp and circumstance to celebrate this hard-earned milestone achievement.

"America is groaning for an awakening, revival, healing, and restoration," Dr. Blackburn shared.  "It is only through Christ's love and through the Gospel that this can be possible. Our University reflects Christ's calling for us to be a light on the Hill, a city on the Hill which cannot be hidden. I pray that each of us will have the character, the courage, and the compassion to shine Jesus' light and love so that America's people can live in peace and unity."

Thursday, May 28, 2020 | Chick-fil-A Returns to ETBU | ETBU Family

Family and Friends of ETBU,

Chick-fil-A returns to ETBU next week!  On Wednesday, June 3, Chick-fil-A will be officially open to the campus community and the general public. 

All employees, students, and guests will be required to wear masks and maintain a minimum of 6 feet of physical distance.  Patrons without masks will not be served.  

ETBU's Chick-fil-A restaurant is located in the Ornelas Student Center in the heart of the main campus.  Parking for off-campus guests is located in the parking lot east of the main campus, at the corner of Grove Street and East Street. 

Keep praying, carry on, stay healthy…and, EAT MOR CHIKIN®!

JBB

Tuesday, May 26, 2020 | Campus Access | ETBU Family

PRESIDENTIAL UPDATE | Campus Access - New Check Point and New Protocols

ETBU Family,

With Governor Greg Abbott's Expanded Opening Texas Phase 2/GA-23 order and recommended guidelines, ETBU will cease the campus access check point during the daytime hours until further notice. Spring 2020 campus resident students have moved out of their assigned housing with the exception of resident on-campus student workers and resident students, who are working in the Harrison County area. With campus residents here during the summer, we will maintain one (1) campus access check point from 11:00 p.m. – 6:00 a.m. every night of the week. With the activity in the northern section of campus, we will use Tiger Drive North (off of Van Zandt Avenue) for our summer campus access after normal hours of operation. Therefore, weekdays from 11:00 p.m. – 6:00 a.m., Monday – Friday and weekends from 6:00 p.m. – 6:00 a.m., Friday through Monday, Tiger Drive North will serve as the only campus access point for entry into and exit out of campus.

During the late night/early morning hours of 11:00 p.m. – 6:00 a.m., all persons will be checked and only ETBU faculty, staff, students, campus residents, and authorized guests will be granted access into ETBU during these check point hours. All other campus entry points will remain closed during these late night/early morning hours. 

During the daytime hours of operation, Monday – Friday, 6:00 a.m. – 6:00 p.m., the following access points/streets will be open for your use:

Marshall Hall/Rainey Street (The bollards will be in place to prevent driving through Rainey past Centennial Hall).  You may park in Marshall Hall/Scarborough Hall and Rainey Street parking lots.
Elbert Wells, which will now be referred to as "Tiger Drive South"
East Avenue
Tiger Drive North (off of Van Zandt Avenue)

If you have any questions, please feel free to contact Larry Northcutt, University Security at 903.923.2323.

Thank you for adjusting to our new summertime campus access points and protocols.  

JBB

Tuesday, May 19, 2020 | Spring Commencement | ETBU Staff

PRESIDENTIAL UPDATE | Spring 2020 Commencement - June 13, 2020 - 10:00 a.m. and 2:30 p.m.

ETBU Staff,

This morning, the ETBU Family and friends of the University were excited to share in the celebration of our new Spring 2020 ETBU graduates with the "Virtual" conferring of degrees.  At the conclusion of the degree conferral, Dr. Sanders and I announced Saturday, June 13, 2020, for the in-person and on-campus Spring 2020 Commencement Worship Service at 10:00 a.m. and 2:30 p.m. We will hold the service in Baker Chapel of the Rogers Spiritual Center.

You may read through the following email below that was sent from Dr. Sanders to new Tiger graduates. Included below is key information regarding Commencement.

Key staff members across divisions will be assigned to serve in support of Commencement. Your vice president will communicate needs to each division. 
We have built a plan that provides for a maximum occupancy in Baker Chapel allowed under Governor Greg Abbott's GA-18 Open Texas Stage II Order.

Commencement will be divided schools:

10:00 - Schools of Business, Communication and Performing Arts, Education, and Nursing
2:30 - Schools of Christian Ministry, Humanities, Natural and Social Sciences, and Professional Studies

There will not be a processional for faculty. Faculty will attend the commencement ceremony of their assigned school only and will be seated on the stage thirty minutes before the beginning of the program.  Faculty will enter through the front north door of Baker Chapel to limit contact with guests.  Faculty will walk onto the stage where seats will be a minimum of six feet apart and a minimum of six feet from the line of graduates.  At the end of the ceremony, faculty will recess out of the building together before graduates and guests are released. We ask that faculty and staff not congregate and mingle with graduates and their families for the protection of the ETBU Family and the guests of our graduates.
Please wear a mask that is appropriate for the occasion – medical, solid colors, or ETBU branded print. Professional dress is required and professionalism in masks will be expected.
There will be no faculty lunch nor reception following the service.
Each vice president will provide lunch for their divisional staff members assigned to work both services.
Students will arrive on a pre-planned timetable to take their pictures before the ceremony, then they will be seated with their guests. There will be no processional. Faculty Marshals will receive separate instructions. There will also be no rehearsal and no recessional for students. The students and guests will be dismissed by sections to depart via the nearest designated exit.
The commencement ceremony will be live-streamed.

As we announce the opportunity to praise the Lord for the achievements of our new ETBU graduates and celebrate their successful degree completion, I reflect on how far we have come since March 16.  What a moment today for us to rejoice and give glory to God!

"Give praise to the Lord, proclaim His name;
    make known among the nations what He has done.
Sing to Him, sing praise to Him;
    tell of all His wonderful acts.
Glory in His holy name;
    let the hearts of those who seek the Lord rejoice."

                                                             Psalm 105:1-3

Tuesday, May 19, 2020 | Presidential Update | ETBU Faculty, Staff, and Tiger Students

PRESIDENTIAL UPDATE | Fall 2020 Semester Calendar Update

ETBU Faculty, Staff, and Tiger Students,

Across the nation in higher education, there is a move to discourage students from going home en masse before the end of the semester and then returning to campus with possible infection of Coronavirus. In evaluating practical solutions to reduce the spread of infection during the Fall 2020 Semester, ETBU has developed a modified Fall 2020 Semester Calendar. Changes to our normal fall season will hopefully provide increased protection for our campus community and your families. Reduced travel to and from home back to ETBU will also reduce expenses for our students. The new schedule for the Fall 2020 Semester includes removing Fall Break in October and completing the Fall 2020 Semester on Wednesday, November 25, before the Thanksgiving holidays. 

Final examinations will begin on Saturday, November 21 and end on Wednesday, November 25. For your convenience as you plan, I have included the new Fall 2020 Schedule. Below, you will also see an adjusted final exam schedule.

Thank you for your flexibility and patience as ETBU strives to provide you with a safe and successful Fall 2020 Semester.

AUG 13 .........THURSDAY......... Tiger Camp move-in 8:00 a.m. to 12:00 p.m.
AUG 13-16 ... THUR–SUN......... Tiger Camp events
AUG 14 ......... FRIDAY...............  Advising & Registration for all new students not already registered
AUG 14 ......... FRIDAY................ 1st payment due if participating in the 4 payment deferred plan
AUG 15-16 ... SAT-SUN.............. Residence halls open for returning students 2:00 p.m.
AUG 17 ......... MONDAY............ Classes begin.
AUG 25 ......... TUESDAY............ LATE REGISTRATION ENDS (Last day to add a class for academic credit)
SEPT 4 .......... FRIDAY................ Convocation, 10 a.m., Rogers Spiritual Life Center
SEPT 7 .......... MONDAY............ Labor Day – University Holiday – University Closed
OCT 5-7 ........ MON-WED........... Mid-semester period
OCT 7 ........... WEDNESDAY..... Application deadline for graduation in Spring 2021 commencement program
OCT 12.......... MONDAY........... Mid-term grades due at noon
OCT 19 ......... MONDAY............ Advance Registration for Spring 2021 begins
OCT 30-31 .... FRI-SAT................ Homecoming
NOV 6 ........... FRIDAY................ Last day to withdraw from a course or all courses
NOV 20 ......... FRIDAY................ Last regular class day
NOV 21-25…SAT-WED.............. Final exams
NOV 25 ......... WEDNESDAY..... Residence halls close 12:00 a.m.
NOV 26-27 ... THUR-FRI............ Thanksgiving – University Holiday – University Closed
DEC 2 ........... WEDNESDAY..... Graduate grades due at 12:00 p.m.
DEC 4 ........... FRIDAY................ Rehearsal for Fall Commencement 10:00 a.m. and 2:00 p.m.
DEC 5............ SATURDAY........ Fall Commencement 10:00 a.m. and 2:00 p.m. Rogers Spiritual Life Center. Official graduation date. Residence halls close at 6:00 p.m.
DEC 7……….MONDAY……… Final grades due at 12:00 p.m.
DEC 21- JAN 1…. Christmas & New Year's - University Holidays – University Closed

FALL 2020 EXAM SCHEDULE

NOTE 1:  All exam periods last 1 hour and 50 minutes.

NOTE 2:  Students with more than 3 exams on the same day may request a change.

NOTE 3:  For courses meeting only one day a week, use the class start time for its multiple day counterpart.  (EX: A Monday only 8:00 a.m. class would have the same exam time as a MWF course that had an 8:00 a.m. class start time).

  

| | |
| --- | --- |
| CLASS START TIME | EXAM TIME |
| MWF 8:00 A.M. | Monday, Nov 23, 8:00-9:50 A.M. |
| MWF 9:00 A.M. | Wednesday, Nov 25, 8:00-9:50 A.M. |
| MWF 11:00 A.M. | Monday, Nov 23, 10:30-12:20 P.M. |
| MWF 12:00 P.M. | Wednesday, Nov 25, 10:30-12:20 PM |
| MWF 1:00 or 1:30 P.M. | Monday, Nov 23, 1:00-2:50 P.M. |
| MWF 2:00 or 2:30 P.M. | Wednesday, Nov 25, 1:00-2:50 P.M. |
| MWF 3:00 or MW 3:30 P.M. | Wednesday, Nov 25, 3:30-5:20 P.M. |
| MW 4:00 or 4:30 P.M. | Monday, Nov 23, 3:30-5:20 P.M. |

 

| | |
| --- | --- |
| CLASS START TIME | EXAM TIME |
| TR 8:00 A.M. | Tuesday, Nov 24, 8:00-9:50 A.M. |
| TR 9:30 A.M. | Saturday, Nov 21, 9:30-11:20 A.M. |
| TR 11:00 A.M. | Tuesday, Nov 24, 11:00-12:50 P.M. |
| TR 12:30 P.M. | Saturday, Nov 21, 12:30-2:20 P.M. |
| TR 1:00 P.M. | Saturday, Nov 21, 1:00-2:50 P.M. |
| TR 2:00 P.M. | Tuesday, Nov 24, 2:00-3:50 P.M. |
| TR 3:30 or 4:00 P.M. | Saturday, Nov 21, 3:30-5:20 P.M. |

 

CLASS START TIME

EXAM TIME

Evening/Alternate Schedule Classes

 

Check with Instructor

Monday, May 18, 2020 | Virtual Degree Conferral of Spring 2020 Graduates | ETBU Family

TOMORROW, TUESDAY, MAY 19, at 10:00 a.m. | VIRTUAL DEGREE CONFERRAL of SPRING 2020 GRADUATES

ETBU Family, 

I am writing you this evening to remind you that ETBU will be "virtually" conferring bachelor's and master's degrees to all confirmed Spring 2020 candidates tomorrow, Tuesday, May 19, at 10:00 a.m. upon presentation of qualification by the Faculty and Provost Dr. Thomas Sanders. 

The ETBU campus community, along with family and friends of the graduates are excited to express our CONGRATULATIONS to the newest Tigers earning their degrees from East Texas Baptist University. We are extremely proud of our Spring 2020 ETBU Tiger graduates! During the virtual degree conferral, we will list the names of the graduates for all to see and cheer. 

I look forward to personally hearing each new ETBU Tiger graduate's name called aloud by the respective academic school dean at our Commencement Worship Service very, very soon. At the end of our virtual degree conferral tomorrow morning, Dr. Sanders and I will announce the official date of graduation for the Spring 2020 class.  

If you are a graduate, dress up in your cap and gown, tune in, take pics, and CELEBRATE!  Family and friends of our ETBU graduates, we encourage you to wear our school colors of navy blue and gold tomorrow in honor of the outstanding achievements of the Spring 2020 East Texas Baptist University graduating class. Let's be ready to celebrate again when we have the official ceremony and our newest ETBU alumni take that honored walk across the stage at Baker Chapel with Tiger pride!  

May the Lord pour out His blessings on our Spring 2020 East Texas Baptist Tiger graduates!

J. Blair Blackburn
President
East Texas Baptist University 

Wednesday, May 13, 2020 | ETBU Staged Planned for Opening Recreational Facilities | ETBU Family

ETBU Staged Planned for Opening Recreational Facilities

ETBU Family,

I wanted to notify you of East Texas Baptist University's staged plan for opening several of the ETBU on-campus recreational facilities related to Texas Governor Greg Abbott's executive order, Open Texas GA-18.  We will continue to provide updates regarding these facilities per state authorities. 

Dean Healthplex
Beginning Tuesday, May 19, the Dean Healthplex will be open Monday – Friday between the hours of 6:30 AM – 7:00 PM, which includes the Fitness Center and Ornelas and Keys Gymnasiums, for only ETBU students and faculty and staff. Usage must be restricted to 25% capacity, which is 10 people at a time in the Fitness Center. Anyone using the Fitness Center will be required to wear gloves, that cover their whole hands and fingers. Gloves will NOT be provided by ETBU.  

All ETBU faculty, staff, and students will continue to maintain at least six (6) feet of distance between persons at all time in all on-campus facilities. While Dr. Blackburn has stated in his previous orders that face masks will be worn in on-campus facilities, however under Governor Abbott's order regarding gyms, Dr. Blackburn will allow use of the gym facilities without face coverings. For the health of the campus community, we stress that all gym users should strongly consider wearing face masks even during workouts. 

The spin cycles will have been moved into a racquetball court to allow additional spacing in the Fitness Center. All equipment must be sanitized and disinfected immediately after use. The Healthplex staff will continue to sanitize and clean all equipment throughout the day and after hours each evening. The Faculty and Staff locker rooms will remain closed at this time.  

Usage of Ornelas and Keys Gymnasium will be limited to 4 people at a time in each gym and anyone using those facilities will need to check-in at the Dean Healthplex reception desk. Basketballs and volleyballs can be checked out from the Dean Healthplex staff and will be sanitized by staff after each use.  

Maxwell Strength Center
The Maxwell Strength Center will open beginning May 18, for only ETBU student-athletes and will be restricted to 12 people at a time. The Maxwell Strength Center will be open Monday – Friday between the hours of 5:00 PM – 7:00 PM. All equipment must be sanitized and disinfected immediately after use. The Athletic staff will continue to sanitize and clean all equipment after hours each evening.   

Swimming Pool
The ETBU Swimming Pool will open beginning Monday, May 18 for ETBU student use only and will be restricted to 15 people at a time. The pool will be open seven days a week, between the hours of 12:00 PM – 10:00 PM. Users will be required to disinfect and sanitize any pool furniture used immediately after use and ETBU Staff will clean all furniture each morning. ETBU faculty, staff, and family members will not be allowed to use these facilities until further notice.

Tennis Courts, Kenny Ponder Park (Walking Trail and Pond) and Outdoor Recreational Park
At this time, the Tennis Courts, Kenny Ponder Park (Walking Trail and Pond), and Outdoor Recreational Park usage will be restricted to only ETBU students, faculty, and staff, and the immediate family of ETBU faculty and staff members. Off-campus guests and non-ETBU community members are not allowed to use these facilities until further notice.  

Thank you for your assistance in the operations of these facilities as we all strive to provide a safe and healthy campus environment.

Keep praying, carry on, and stay healthy!

Ryan Erwin
Vice President for Student Engagement & Athletics
rerwin@etbu.edu 
903.923.2228 – office 

Monday, May 11, 2020 | Presidential Update | ETBU Family

Comments to ETBU Faculty at Faculty Meeting and Steps Forward - MARCH ON!

ETBU Family,

Today, I was blessed with the opportunity to virtually meet with our ETBU Faculty during their last Faculty Meeting of the academic year. It was so uplifting to see all the smiling faces of our incredible teachers on the Zoom meeting. As I shared with Dr. Sanders in reflection, capturing everyone's pictures on the screen was "a beautiful mosaic, a quilt of God's people." Thinking of the amazing work our ETBU Faculty have done since Spring Break with their remote virtual teaching, I want to share with all of the ETBU Family what I conveyed to our teachers and some other thoughts about where we stand and where we are headed in the coming days. So what you will read below is the broader text of my comments during the Faculty Meeting. I have provided some additional points that will hopefully serve to guide our steps forward as we march on.

ETBU Faculty, you are PHENOMENAL! Your giftedness in the midst of the raging storm is a blessing to our students. With your adaptability and dexterity, ETBU was able to overcome the perils of this pandemic. Your determination girded by your faith ensured that our ETBU students, your students were engaged in an effective virtual environment. Led by the exceptional leadership of Dr. Tommy Sanders, guided by Dr. Emily Prevost, and supported by Dr. Colleen Halupa in the Online Education Department, our Faculty enabled ETBU to provide positive learning experiences through which learning objectives were met and students gained the knowledge and skills to successfully complete their courses.

We are GRATEFUL for our Faculty. I have said it before and I will claim it from the top of this Hill, ETBU Faculty are the veins for which the lifeblood of Christian education flows through our institution to the minds and hearts of our students. We know that your empowerment to fulfill your calling comes from the Spirit of Jesus within you. Praise be to God for you. We give the Lord glory and honor for our faithful and dedicated faculty scholars.    

Because of what you have done throughout the last 9 weeks and what Dr. Sanders and you will do to prepare for the hopes, yet unknowns of the Fall 2020 semester, ETBU will be ready to offer an educational experience that engages students and equips them to achieve their academic and co-curricular goals. Your administration is developing policies, procedures, and protocols which will help us provide for the safest and healthiest campus situation we can offer for our students and our employees. 

Our top priority for Fall 2020 is the health and safety of the campus community to the greatest extent possible as we resume face-to-face learning. With the new normal, rather the "better normal" campus environment, whether it be in-person classes, smaller classes, divided sections, a hybrid of in-person and online teaching, ETBU must—we will do whatever it takes to carry on and carry out the Christ-centered educational mission of this University.  

Seeing our ETBU Family walk around in masks on campus is going to be a dramatic change to what we are accustomed to, but this safety protocol is what we believe will be necessary for the COVID environment in which we will live, teach, and study this Fall semester. As my dear friend Dr. Juan Mejia, President of Tyler Junior College references, "Social engagement with physical distancing" will be ETBU's philosophy, policy, and practice. To ensure our students have the opportunity for a fully engaged educational experience, we will work with our leadership, advised by the health and safety task force, in partnership with regional health care officials to test, trace, and treat to present our campus community an agile and adaptable teaching and learning environment.

ETBU's final plans for Fall 2020 will truly never be final; plans will remain fluid and we will remain flexible. ETBU will be operated with guidance from state and national officials, evaluation of the needs and uniqueness of our campus community, and most definitely from godly wisdom that flows from divine discernment. As a small Christian college in a rural region, we have the advantages of a lean operation with efficiency in resources and an extraordinary commitment in personnel. We do recognize there will be pockets of vulnerability as we strive for a stable Fall 2020 enrollment and emerge from this national economic crisis.

ETBU is resilient. ETBU is strong. ETBU is unwavering. We will survive the storm, because we have a Lord and Savior, who calms the winds and quiets the waters. Empowered by Jesus' Spirit in us, we are God's people and this is His University. We can follow our University theme verse of Proverbs 3:5-6 for inspiration and incorporation to place our trust in the Lord and seek His wisdom for our path forward.

"Trust in the Lord with all your heart
   and lean not on your own understanding;
in all your ways submit to him,
    and he will make your paths straight."

Along with God's Word from the Proverbs, I leave you with Max Lucado's words to ponder,

"God is
the shepherd who guides,
the Lord who provides,
the voice who brings peace in the storm,
the physician who heals the sick,
and the banner that guides the soldier."

ETBU Family, let us march on!

Blair

Thursday, May 7, 2020 | Presidential Update | ETBU Students

 "Virtual" Degree Conferral and Discounted Graduate Tuition Rate Beginning Fall 2020

ETBU Students,

Finals week is almost over. I know you are shouting, "Praise the Lord!" We give God the glory for seeing you through these past two months. Your ETBU Family is so very proud of your perseverance this semester. The time has come to celebrate the completion of the Spring 2020 semester. For almost 200 of our ETBU Tigers, you will soon be graduates of East Texas Baptist University.

Following the posting of final semester grades, Provost Dr. Thomas Sanders and I will hold a special "virtual" degree conferral for Spring 2020 ETBU graduates on Tuesday, May 19, at 10:00 a.m. You may watch this livestreaming event on any of ETBU's social media accounts. With the recent delivery of your ETBU graduate gift boxes filled with your regalia, I encourage you to don your cap and gown and take pictures to commemorate your remarkable achievements of completing your bachelor's and master's degrees. What a day of rejoicing it will be with the conferring of your degrees! We invite ETBU Tigers everywhere, including family and friends to wear Blue and Gold in your honor on May 19.

This day is not the only time we will be celebrating the new graduates of East Texas Baptist, for as I pledged to you, ETBU will host "in-person" commencement ceremonies to worship the Lord and celebrate your accomplishments. The date for the Spring 2020 Commencement ceremonies will be announced at the conclusion of the "virtual" degree conferral livestream.

To further support our graduating seniors and our current graduate program students, I am pleased to announce a new discounted graduate tuition rate as we strive to make quality, Christian graduate education at ETBU as affordable and accessible as possible. ETBU is reducing the graduate tuition rate by 50% to $366 per credit hour and expanding degree program offerings in order to meet the increased needs for higher education in the East Texas region.

A number of our graduating seniors, who are spring season student-athletes have received another year of athletic eligibility. For graduating student-athletes and graduate program student-athletes, who desire to play another spring season in 2021, this new tuition rate will hopefully help you and your family as you pursue your master's degree plans and your last year of athletic competition at ETBU.   

Students, who desire post-baccalaureate professional degrees at East Texas Baptist can choose from one of these graduate programs:

Master of Arts in Theological Studies*
Master of Arts in Christian Ministry*
Integrated Master of Arts in Christian Ministry and Master of Arts in Clinical Mental Health Counseling (new for Fall 2020)
Integrated Master of Arts in Christian Ministry and Master of Business Administration*
Master of Arts in Clinical Mental Health Counseling
Master of Arts in Strategic Communication (new for Fall 2020)
Master of Education*
Master of Education in College and University Leadership*
Master of Education in School Counseling
Master of Science in Kinesiology*
Master of Business Administration*

*Denotes master's degree available completely online

Congratulations to our Spring 2020 graduates! We look forward to your celebration!

"The Lord bless you and keep you; the Lord make His face shine on you and be gracious to you; the Lord turn His face toward you and give you peace." Numbers 6:24-26

JBB

Monday, May 4, 2020 | Presidential Update | ETBU Full-Time Faculty and Staff

Fall 2020 Enrollment

ETBU Full-Time Faculty and Staff,

I hope you enjoyed a restful and peaceful weekend after a very productive Saturday. Michelle and I were grateful to have time on the back porch. Following yesterday morning's virtual Sunday School and video chats with our daughter, Michelle soaked up the sun with her latest book, while I was assigned to patio power-washing and window/ceiling fan cleaning. Social distancing and at-home stay have greater advantages for some!

I know you are rejoicing with me that our Tiger students want to be back on the Hill. Thanks to the outreach of our faculty, academic advisors, admissions counselors, coaches, Registrar, Financial Aid, and Business Office, our students are making payments toward balances and signing up for Fall 2020 classes. As of last Friday morning, you have already registered 86% of our returning students. Note that this is 5% above our average retention rate of 81%. Keep praying daily that we are fully OPEN for business and these students arrive ready to THRIVE!

Even better news—you registered 217 new students Saturday on our first virtual New Student Orientation. PRAISE THE LORD for His provision!! This is over 100 ahead of last year in our first new student registration session. As you know, we have two more NSOs on June 1 and June 15. Please add these registration dates to your prayer calendar. We need 200 more freshmen and many more transfer students as we trust the Lord to fill the grain silos as He did for Joseph, so please continue to pray daily for strong, stable student enrollment along with our ability for full campus operation.

The Enrollment Office is starting to offer a restricted number of campus visits this week, limiting to three (3) prospective students with two (2) family members attending with each student recruit. We are holding a morning session and an afternoon session each weekday. Students desire to see our beautiful campus, and the time slots are filling.

Tiger students are voicing their hopes and prayers for full operation. Students want their college experience. They want to live on campus, play sports, march in the band, perform at recitals, cheer at games, act on the stage, hang out in the Student Center. We cannot wait to see students engaged in life on the Hill.

ETBU Family, thank you for your faithful support to our students and your loyal dedication to ETBU. A small token of appreciation, yet expressive of our heartfelt gratitude for all your earnest work on the Fall 2020 enrollment, Dr. Sanders and I would like to provide every full-time faculty and staff member a $10 value meal at Dairy Queen-Marshall, available for you this week. This gift is redeemable only at our local DQ. At the drive thru window, just tell the staff you are with ETBU, give your name, and share the password, "THANKFUL," because that is what we are for you! Note that additional drive thru orders will have to be made and paid separately. Like the sign says, "ETBU & DQ, That's What We Like About East Texas!"

Keep praying, carry on, and stay healthy!

Blair

J. Blair Blackburn
President
East Texas Baptist University

Sunday, May 2, 2020 | Presidential Update | ETBU Family

ETBU Spring 2020 Graduate Gift Boxes

ETBU Family,

Thank you for your participation in our first New Student Orientation for Fall 2020. Albeit differently, Dr. Tommy Sanders and Dr. Emily Prevost have effectively and efficiently led us to create a great NSO experience for our new Tiger students. Regardless of the crisis we face in our nation and the barriers COVID-19 may create, our mission to provide Christ-centered education will not be encumbered by the obstacles of this disease.

I mentioned in previous email correspondence that we are providing outreach to our alumni, governmental officials, and health care workers in surrounding communities with health care packages containing personal protection equipment, ETBU memorabilia, ETBU Bibles, and Scripture/prayer cards. You should have received or will receive upon your return to the Hill an N95 or surgical mask and a cloth mask from the Mask Ministry.

Attached to this email are two pictures of the ETBU graduate gift boxes made and mailed last week by our Advancement/Alumni Relations and Strategic Initiatives/Communications staff members. Our team of ETBU servants created and packaged each of these boxes to make our Spring 2020 ETBU graduating seniors and master's degree graduates feel very special. The ETBU branded gift box included: personalized letter of congratulations and encouragement, ETBU Rings for seniors, graduation cap and gown, tassel, pennant, stickers, phone pop socket, and a "Proud ETBU Tiger Graduate" banner.

Following final examinations and grade posting, Dr. Sanders and I will confer all degrees upon the new Tiger graduates through a virtual presentation. Then, ETBU will gather for worship and celebration in person this summer (date to soon be announced) with our praises to the Lord and with all the pomp and circumstance our college graduates deserve!

Thank you for your unwavering commitment to service through East Texas Baptist University!

Keep praying, carry on, and stay healthy!

Blair

Sunday, May 2, 2020 | Presidential Update | ETBU Family

NSO - A New Day

ETBU Family,

A new day dawns on the Hill with our first New Student Orientation in the present pandemic society we now reside. Waking this morning, the Lord put our faculty, admissions staff, and other NSO team members on my heart. Your fellow ETBU Family and I are so very grateful for all of the time, energy, and successful efforts you stalwarts have invested to ensure our students learn, grow, and engage in their educational experience.  

This Saturday morning marks another milestone with more than 200 new Tigers registering for classes...yet we know this day is so much more than a registration. It is a commitment of students and their families to choose ETBU as their college home. Faculty, they have selected you to be the conduit for their learning and equipping for what God will call them to do with their education. What an honor and opportunity we have to shape the minds and hearts of these young lives and prepare them for a future that we may not know or understand. Yet despite current circumstances, we serve a God, who desires for His saints to continue in the Great Commission His Son destined us to live out.  

In our Sunday School class, Michelle and I are reading the book, "What Does God Expect of Us? The Hole in our Gospel," by Richard Stearns, President of World Vision U.S.  Through the reading, I have reflected on our University's Christ-centered mission and our responsibility in carrying out this calling as we live the Gospel of Jesus and share the Good News with others.  

Shaping minds and hearts by integrating our Christian faith through the teaching of God's truths...   As I just typed that phrase, I had to pause because of my emotion. I am overwhelmed with excitement and burden about this responsibility we all share together. (I am going back now as I type and bolding the words for greater emphasis and your re-reading it again.) What a bold statement of who ETBU is, what we have been charged to do, how we convey our mission through education. Wow, this statement is so powerful to me—I sincerely believe this is our assignment, our ambition, our aim, and I trust you recognize with me, it must be carried out with our action.

Returning to Stearns' book, I want to share his words with you. I pray that God will reveal to you by the Holy Spirit what He desires for you to take from Stearns in Chapter 23 titled, What are you going to do about it?  

May the Lord bless you today as you bless students and families with the time you invest in them, truly the seeds you plant in their minds and hearts as these new Tigers begin their journey of discovery under your teaching, guidance, and support. I look forward to seeing you soon on campus as we reunite the ETBU Family, actively engage in life together, and fully embrace the opportunities we have to enrich (change) others' lives, like these you have before you today.

I leave you with this passage from Stearns. 

Blair

It is actually hard to believe that just eleven of Jesus' disciples—and particularly those men—actually changed the world.

...These were the same unlikely men who would later give their lives for Christ and change the world.  

What possibly could have happened to transform them from cowardly to courageous? Something spectacular: they encountered the resurrected Christ in bodily form! After the Resurrection, we read that Jesus' disciples became such incredible agents of change that they literally altered the course of history. The communities they started and the values they practiced were so striking to the world around them that they ignited a social revolution that drew thousands and ultimately billions to faith in Christ. The difference between pre-and postresurrection disciples was astonishing.

Fear became courage;
timidity became boldness;
uncertainty became confidence
as their lives were given over to the revolution that the gospel—the good news—envisioned. Everything changed because they had been changed, and they had been changed because Christ had risen.
He is risen indeed.

You and I are not meant to act like preresurrection disciples, racked with fear, doubt, and timidity. We are postresurrection disciples, and if we are to live like postresurrection disciples, everything in our lives must change. The question for us is whether we are willing to make that commitment—to live and act differently, and to repair the hole in our own gospel. If we are, then God will use us as parts of His amazing plan to change our world. But becoming this kind of disciple, one who is determined to be the gospel to the world around him [her], involves an intentional decision. It doesn't just happen. Any one of us who have ever been on a diet or embarked on an exercise regimen know that fitness and weight loss don't just happen. They require us to make a choice and then change our behaviors in deliberate ways—it cannot be "business as usual." And it's not easy. The same is true of discipleship. We won't really become change agents for Christ just by going to church every Sunday. We will have to make some "on purpose" life choices and then change our priorities and behavior. Only then can God transform us and use us to change the world. 

Blair

J. Blair Blackburn
President
East Texas Baptist University 

Tuesday, April 28, 2020 | Presidential Update | ETBU Students

ETBU Students,

We are grateful that God led you to pursue your Christ-centered education at East Texas Baptist University, and we anxiously await your to return to your "Home on the Hill" for the Fall 2020 semester. As we continue to monitor the Coronavirus situation in Texas, ETBU is diligently making plans to be open and fully operational for students to enjoy an enlightening and exciting University experience when we gather together this August.

ETBU is following Governor Greg Abbott's recent executive order GA-18 as we implement the University's phased re-engagement of all campus operations. With our ongoing registration for Fall 2020, we have a record number of returning students committed to be an enrolled ETBU Tiger. We are so proud of your support and patience as we have been navigating the COVID-19 health crisis facing our country. We also appreciate the outpouring of support from our students and alumni to each other and the University as a loving body of Christ.

We are welcoming new freshman and transfer Tiger students to join our ETBU Family this coming semester. This Saturday, ETBU faculty and staff will host our first virtual New Student Orientation to register these students for Fall classes. We have many new Tigers, who want to call ETBU their college home, just like you!  Presently, we have more new students participating in NSO than in previous years. 

We ask that you continue to maintain your diligent focus over the next few weeks with your dedicated faculty, and finish your Spring 2020 semester strong. Although we have each combatted challenges during this time, I encourage you that your perseverance will pay off in the end. I challenge you follow James' words in James 1:2-6, "Consider it pure joy, my brothers and sisters, whenever you face trials of many kinds, because you know that the testing of your faith produces perseverance. Let perseverance finish its work so that you may be mature and complete, not lacking anything. If any of you lacks wisdom, you should ask God, who gives generously to all without finding fault, and it will be given to you. But when you ask, you must believe and not doubt, because the one who doubts is like a wave of the sea, blown and tossed by the wind."

ETBU students, do not lose heart and stay focused on God's call on your life.  Push forward in preparing for all that the Lord has in store for your present and your future. Tiger student-athletes, you need to be training and getting physically ready for your respective seasons. ETBU is committed to doing whatever it takes (WIT!) to have fall, winter, and spring athletic seasons. We encourage you to follow the workouts that Coach Mike Papas has provided for you.

In the wake of COVID-19, we are making strides for ETBU to be as healthy and safe as possible for our campus community. Our operational plans for Fall 2020 include rigorous sanitization and cleaning procedures, social distancing protocols and regulations, and health care services that help limit the spread of infection. To provide for increased campus security and to enable enhanced health and safety screening, ETBU will be installing wrought iron perimeter fencing and gates to control access into the University. ETBU's contingency measures will provide students with continuous academic, spiritual, and student life to safeguard successful student learning and engagement.

As part of ETBU's commitment to the safety and health of our Tiger Family, ETBU is proud to announce the opening of a Health Services Clinic on campus in Bennett Student Commons. This new health clinic, operated by ETBU under the leadership of an on-staff nurse practitioner, under the supervision of a medical doctor, will offer health services that address minor illnesses, minor injuries, screenings, vaccinations, immunizations, injections, and basic pharmaceutical prescriptions. ETBU students, faculty, and staff can take advantage of these services in the new health clinic for a $25 service fee per visit, plus the actual cost of the service without filing on one's insurance.

These new health and safety regulations and protocols will take getting accustomed to, but this is the new "way of life" in America and at ETBU. 

Remember our ETBU motto, "May the Light on the Hill never die!" Therefore, we will KEEP PRAYING, we are CARRYING ON with God's Christ-centered calling, and we are BRINGING STUDENT LIFE BACK to the Hill.

JBB

Monday, April 27, 2020 | Presidential Update | ETBU Family

Presidential Succession Plan

ETBU Family,

Given the COVID-19 pandemic we have faced and continue to battle in our country, the outbreak heightens the possibility of temporary illness of people across the nation. We are aware of the risks COVID-19 presents to the University community, including the corporate officers of the University. We pray that God will protect all of us from infection, yet we know that inevitably some of us will contract the virus.

With the potential infection of the Coronavirus, we have developed a plan with the Board of Trustees for the continuity of presidential leadership. The Board has approved a process and procedure for a temporary succession plan should I, as ETBU President, fall ill or become temporarily disabled, incapacitated, or otherwise unable to discharge the powers and duties of the presidency.

I wanted to share with you what our plans are for temporary presidential succession. I asked the Trustees to vote to give our Provost, Dr. Tommy Sanders, the authority of the University presidency in the event of my incapacitation, thus, Dr. Sanders would be made Acting President of the University until I can effectively resume office. I wanted to set up a plan for enduring executive leadership, because I deeply care about you and our wonderful University. The Board wants to ensure that ETBU continues to operate in a steady, stable manner despite any disruption in presidential leadership.

For the duration of any disability, Dr. Sanders as Provost shall discharge the President's powers and duties as Acting President, if able and available. In the event that Dr. Sanders is not able to serve, Vice President of Financial Affairs Lee Ferguson shall assume the role of Acting President until I can return to presidential duty. 

I praise the Lord that we have such a remarkable group of senior leaders to serve alongside of our dedicated faculty and staff. I trust Tommy and Lee to guide ETBU through any storm we may face. Let's continue to pray for God's protection of our campus community and for God's provision of a vaccine to heal and protect our nation.

Blair

Friday, April 17, 2020 | Presidential Update | ETBU Family

ETBU Health Care Alumni Boxes - Personal Protection Equipment

ETBU Family,

Hundreds of boxes of personal protection equipment and special gifts were sent to ETBU alumni, who are serving on the frontlines in the fight against COVID-19. The ETBU Alumni Office and the Marketing and Communication Department partnered with the ETBU Mask Ministry to send supplies needed by ETBU Tiger health care professionals. The boxes were filled with N95 masks, cloth masks, gloves, gown, Scripture verse and prayer card, ETBU Bible, Tiger t-shirt, University branded items, snacks, and candy.  See the attached pictures of the packed boxes.

We thank our donors for your support to purchase some of the items for these ETBU health care alumni boxes. ETBU graduates have sent emails and posted on social media their appreciation for this outreach of love and care from their ETBU Family. 

Together, Tigers stand united in the fight against Coronavirus. Praise God for His provision and protection for the alumni of ETBU. 

Keep praying, carry on, and stay healthy!

JBB

J. Blair Blackburn
President
East Texas Baptist University 

Friday, April 10, 2020 | Presidential Update| Mask Ministry | ETBU Family

ETBU Family,

The ETBU Mask Ministry is progressing as almost two dozens volunteers are cutting cloths and filter fabrics, making ties, and sewing masks to manufacture personal protection face coverings. With gratitude to Enrollment staff member Jamye Ferguson, who is coordinating the mask making project, more than 1,000 masks will be completed over the next two weeks. See the attached pictures of some of the completed masks and masks in the making in the makeshift factory in the Jenna Guest Music Building.  

These masks will be sent to ETBU graduates, who are on the frontlines fighting against the Coronavirus. The masks will also be provided to ETBU staff and faculty when returning to on-campus work assignments.  

The ETBU Marketing and Communication Department under the leadership of Becky Davis contacted ETBU alumni healthcare professionals to inquire what their needs are as they work to identify and treat COVID-19 patients. Hundreds of ETBU Tigers are requesting any type of personal protection equipment, from N95 masks, cloth masks, gloves, shields, and gowns as their supplies are critically low. Some ETBU nursing graduates reported they are down to only one or two N95 masks that they must attempt to clean and reuse.  

Please pray for the health and safety of our ETBU alumni, who are combating COVID-19 and sacrificially serving to save lives from this dreadful disease. Pray that God will provide personal protection supplies desperately needed by these ETBU Tigers and other healthcare professionals.  

Next week, ETBU will begin sending masks, gloves, and gowns along with care packages to our Tiger alumni serving in healthcare. If you would like to partner with the ETBU Mask Ministry or provide support to these Tiger graduates, we welcome your contribution to advance these efforts.  

As Jamye Ferguson shared from a devotion with the Mask Ministry team, "When your expectation is tied to Jesus' bigger mission, your future reality will be better than anything you've hoped for or prayer for. Fix your eyes on Jesus and keep on. The joy is still ahead."

Keep praying, carry on, and stay healthy!

Blair

J. Blair Blackburn
President
East Texas Baptist University 

 

Wednesday, April 8, 2020 | Presidential Update | ETBU Community

ETBU Community,

As many of you are working remotely and physically separated from the ETBU campus, I wanted to share a few updates regarding University operations.

Jamye Ferguson is coordinating an effort to manufacture high quality cloth masks for ETBU graduates, who are serving on the front lines in the fight against the Coronavirus. We are grateful to the team of servant-hearted individuals helping to make these gifts of protection for our Tiger alumni and for employees, upon your return to campus. Thank you so much, Jayme, Martha Dudley, Des Bradley, Susan Henry, Melissa Reeves, Catherine Cone, Tracie Craig, Leska Papas, David Splawn, Danna Robins, Farrah Dunaway, Angela Huffhines, Janae' Shirley, Laura Harrington, Kendall Bickerdike, Cari Johnson, and Elizabeth Blair Blackburn for their efforts to make this mask ministry happen.

Registration for Fall 2020 is moving forward and surging upward thanks to the work of our faculty and academic advisors. The Business Office and Financial Office are working with families every day to complete their spring balances and develop financial plans for Fall enrollment. We are now 2% ahead of last year in total Fall semester registrations, yet the freshmen cohort is just 2% behind last year for year-to-date. Feedback from students is very positive as they express a sincere desire to return to our Home on the Hill. Please keep our students and their families in your prayers as they work to overcome financial hardships resulting from COVID-19 and other barriers to their enrollment at ETBU.

On-campus construction projects (Chapel on the Hill and Craig Hall) that were in progress prior to the COVID-19 crisis continue as scheduled, as long as it remains safe and permitted to do so. With ETBU's resilience, we are adhering to the building timelines put in place to ensure optimal construction efficiency and responsible use of donor funding for these projects. We are praying and anticipating for students to return to campus as soon as possible, and we want these new and remodeled learning spaces to be prepared for when students arrive for the start of the Fall 2020 semester. I cannot wait for all of you to see the amazing job our Construction Department and contract partners are doing to create these beautiful buildings for our faculty, students, staff, alumni, and friends to enjoy.

Thank you for working as best you can from your remote locations as we resolve to not allow this pandemic to constrain our commitment in fulfilling ETBU's Christ-centered mission. We still have about 150 students, who are residing in campus housing, yet the Hill remains eerily quiet. Yesterday, I received such a sweet email from one of our Tiger students, Colton Berryhill, who wrote to express his appreciation for ETBU and all that our University means to his life. Hear Colton's heart as he shared gratitude to all of you,

"I am not writing this message for any reason other than to applaud the great work you have done by helping us connect through online classes and providing us an opportunity to connect through an online chapel service.  

Today, I am reminded of the story 'The stoning of Stephen.' This was recorded in the seventh chapter of the book of Acts. In this story Stephen was stoned and dragged through the city, because of what he could see which was the glory of the Lord. In the midst of him being thrown out, he asked the Lord 'do not hold this sin against them.' He understood that the people did not know Jesus and hopefully one day they would. The reason why I reflect on this passage is because I know that many people in our nation have a feeling of uncertainty, and this story gives us hope, because even through Stephen's suffering, he still praised God and understood that He is the Way Maker. We may get scared in the storm, and we may not know what to do and the only thing that I see clearly is to turn to the Father even when everything looks bad. I believe that my God can turn a mess into a message.

I hope that this message brings you joy today, and I will continue to keep you and the staff in my prayers. Can't wait for the fall where we are all reunited back on the Hill.

Thank you again for everything. It's now time to get our minds prepared on what this week is all about! The campus may be empty on Easter, but so is the grave! Hallelujah!"

Reading Colton's sweet message to us again today and reflecting on his last sentence, I am reminded that there is no emptiness that the Holy Spirit cannot fill. Praise God that the tomb is empty, because we serve a risen Savior!

Thankfully, we have no reports of Coronavirus among the ETBU students or employees. We know that's probably going to change. However, we continue to pray for protection for the health and safety of our ETBU community and our own families.    

If you drive by the University in the coming months, you will notice a 6-foot, wrought-iron security fence that is being assembled around the perimeter of campus. While it is already required for any campus employee, student, or visitor to enter and exit through one controlled entrance, the fence is necessary to aid our University Security Department in regulating who accesses the campus. The measures we have implemented for controlled campus entry and egress support the mandate for keeping the campus as safe and healthy as possible. As the exterior foot traffic through campus has significantly decreased with new protocols, our ETBU Security officers are working vigilantly to watch over the safety of the University community and our institutional resources. With the added protection of the perimeter security fencing and recent University acquisition of all roadways through campus, ETBU will be more secure than ever for our University Family. We are grateful for a caring donor, who has made this new security initiative possible.

ETBU Family, I know some of you have spouses or children, who have been adversely impacted by the economic downturn amid this national crisis. We pray that God provides for your families' needs as we face the implications of this disease. ETBU has been called to be stewards of God's resources that He has entrusted to the University, so please pray for our administrative and academic leaders as we strive to make the wisest decisions that ensure the strength and stability for the future of East Texas Baptist.   

"May the God of hope fill you with all joy and peace as you trust in Him, so that you may overflow with hope by the power of the Holy Spirit." Romans 15:13 

Keep praying, carry on, and stay healthy!
Blair

Saturday, April 4, 2020 | PRESIDENTIAL REQUEST | ETBU's Fight Against COVID-19

ETBU Family,

My daughter, Elizabeth Blair and I have been working to create our own cloth masks for healthy people to protect against Coronavirus. We have watched numerous instructional videos and are seeking the best prototype. I will not delve into a debate on whether we should wear masks or not, based on the changing positions of the CDC, NIH, Surgeon General, and the White House. We have seen evidence of other countries, like China and South Korea where their citizens are wearing masks and gloves for defending against infection.

At this point, we are in the early stages of "visioineering" an idea for ETBU to engage in the creation of cloth masks for our campus community, and if viable, to share with others.

I acknowledge my limited understanding of industry, yet I am reaching out to our ETBU Family to explore with me a process for developing a system for making masks internally or in partnership through or with one of our local companies. As this idea is outside of my ballpark, we are just trying to investigate the prospects of ETBU manufacturing the lowest level of a cloth mask for non-ill persons.

We know there is great need for even simple cloth hospital gowns to support the expected number of hospitalized COVID-19 patients. We all understand the need for PPE type suits for health care workers. If ETBU could engage in supporting our community's need for basic masks, we could just start at the lowest level of cloth masks and possibly hospital gowns. Know that we are just starting to explore a process and procuring sewing machines or other equipment that could be utilized or converted for such manufacturing.

ETBU is called to be a Light for Christ, will you please pray and think and pray, if God would have us contribute in the fight against the Coronavirus in this way? I ask the Lord to show us additional ways that ETBU can be an instrument for sharing the hope of the Gospel with fellow Texans and Americans.

If you have sewing experience and/or equipment or thoughts on this idea of cloth mask and hospital gown creation, please respond back to me by email this weekend.

Keep praying, carry on, and stay healthy!

Blair

J. Blair Blackburn
President
East Texas Baptist University

Thursday, April 2, 2020 | UPDATE: ETBU Move-Out Process | Students

ETBU Students,

Harrison County Judge Chad Sims has implemented a "stay-at-home" order for Harrison County that went into effect at midnight on Tuesday, March 31, 2020. The County is requesting residents to stop all unnecessary travel, unless allowed under the order. Harrison County residents may continue to go to grocery stores, pharmacies, gas stations, and take-out restaurants, as needed.  Students currently residing on campus, must follow this "stay-at-home" order.  If you choose to leave Harrison County, you will not be granted re-entry to the ETBU campus for your health and safety as well as for the health and safety of those that are on campus.

With the "stay at home" order in Harrison County as well as other counties around the state, and with the Executive Order by Governor Abbott to close the Texas/Louisiana border, we must delay our move-out plan. It is not wise for us to bring you here in mass to move out of the Residence halls until we get further passed this crisis.  At this time, we will not be able to get you back campus until sometime after May 4, 2020.  We have closed the current online move-out sign-up form and removed all submissions.  I know this is frustrating for you.  It is frustrating for us as well, and we are so sorry that you cannot return to campus at this time.  If there is something you desperately need for the protection of your health (such as medication) or your successful remote learning, please contact us at reslife@etbu.edu or 903-200-1159, and we will work with you individually on getting these necessary items to you.

Again, we are so sorry that we cannot facilitate the move-out process at this time.  We will send a follow-up email as we approach the end of April updating you on the process of moving out of the residence halls.  Thank you for your patience and understanding in the midst of this national emergency.

Heather Hadlock, Ed.D.
Vice President for Student Life
East Texas Baptist University
903-923-2320 | hhadlock@etbu.edu
www.etbu.edu

Tuesday, March 31, 2020 | Student COVID-19 Update | Students

Students,

I want to thank you for remaining flexible as we navigate the ever-changing, and evolving Coronavirus situation.  During this time of physical separation from the University, please know that we are praying for you daily and that we miss your presence and activity on campus.  As we continue to adapt to this new, temporary way of life, I want to provide answers and reminders to some commonly asked questions.  To keep you informed throughout this time where you are away from campus, we have a webpage dedicated to COVID-19 updates and frequently asked questions (FAQs). 

Chapel Credit
We know that you have been faced with a variety of unexpected changes over the past couple of weeks and may be feeling the stress of completing your course work for the semester in some new ways. As a Christ-centered institution, ETBU values the worship experiences we have as a University community in Chapel. I hope you have taken advantage of the opportunity to worship with the ETBU Family the past two Mondays through our virtual online chapel services.  If you have not, you can watch them by clicking here.  In an effort to reduce some of the stress you may be feeling, all students will receive Chapel credit for the Spring 2020 semester. 

Commencement and Senior Rings
Seniors, as President Blackburn has communicated in a prior email, East Texas Baptist University is committed to proceeding with a Commencement ceremony. After the Coronavirus spread flattens and we are given a recommendation of release from guidelines on events with large-sized audiences from the CDC, we will celebrate the 2020 graduating class of ETBU with all the pomp and circumstance we can muster. 

I know many of you also have questions about your senior rings.  When ETBU receives the senior rings from Jostens, these will be mailed directly to you at your home address. 

Louisiana/Texas Border Executive Order
Texas Governor Greg Abbott has issued an executive order to limit travel across the borders between Texas and Louisiana.  With this order, in conjunction with Louisiana's Shelter-in-Place order, we recommend that ETBU students not travel back and forth across the state line.  As outlined in Governor Abbott's Executive Order, individuals can be fined up to $1,000 for violating this order.  Travel across the border will be allowed for commercial activity, military service, emergency response, health response, or critical-infrastructure functions.  Individuals crossing the border from Louisiana to Texas will be required to self-quarantine for 14 days. 

If you are a resident of Louisiana and are currently at your home, we ask that you do not cross the state line or return to the ETBU campus at this time. This order will affect the timing of the residence hall move-out process.  Students, who are currently residing on the ETBU campus and are from Louisiana, should not be traveling back and forth between their home and the ETBU campus. We welcome you to stay in your residence hall if you are currently on campus.  If you choose to go ahead and move-out of your residence hall and return to your home in Louisiana, please contact your resident director.  Upon the lifting or changing of this travel restriction, we will work with Louisiana students to schedule a time for you to return to campus and collect your belongings from your residence hall.

Heather Hadlock, Ed.D.
Vice President for Student Life
East Texas Baptist University
903.923.2320 | hhadlock@etbu.edu
www.etbu.edu

Monday, March 30, 2020 | ETBU Prayer & Praise | ETBU Family

ETBU Family,

Give all your worries and cares to God, for he cares about you. 1 Peter 5:7

·      Today, we ask the God of mercy and miracles to move mightily among us, granting us hope and healing. When the righteous cry for help, the Lord hears and delivers them out of all their troubles. Psalm 34:17

·       Please find attached a quick guide to Prayer Walking. Amid the cumbersome aspects of social distancing, perhaps you are discovering fresh motivation and more opportunities to walk and pray. I hope you find this resource to be helpful. 

·      If you would like to receive daily text messages which include Scriptures to read aloud, please reply to this email with your cell number, and we'll set our hearts on common ground (in strikingly uncommon and holy ways) as we claim the Lord's promises together.

Saturday, March 28, 2020 | Family Call to Prayer | ETBU Family

This morning my thoughts were with you as we remain separated in our physical presence here on the Hill. I was delighted to see a small group of students contained in the confines here on campus last night. Their unity and joy in fellowship encouraged me as I feel such isolation from the broader University Family. But we know that the Spirit that lives within all of us unites Christians in fellowship through the connectivity we have as God's children and servants of Jesus Christ.

In my quiet time today, I turned to a familiar passage from the Apostle Paul's letter to the church at Ephesus. His letter was sent with Tychicus to strengthen and encourage the church in this major city in the Roman Empire in A.D. 60. Paul's intent was to teach believers how to nurture and maintain unity of the church.

Paul exclaims that in our Christian walk, we must recognize the constant battle we face against the powerful and evil forces of the devil. To withstand his attacks, we must depend on God's strength and use every piece of His spiritual armor and weaponry to protect us in the battle of light over darkness, good over evil.

Finally, be strong in the Lord and in His mighty power. Put on the full armor of God, so that you can take your stand against the devil's schemes. For our struggle is not against flesh and blood, but against the rulers, against the authorities, against the powers of this dark world and against the spiritual forces of evil in the heavenly realms. Therefore put on the full armor of God, so that when the day of evil comes, you may be able to stand your ground, and after you have done everything, to stand.

Stand firm then, with the belt of truth buckled around your waist, with the breastplate of righteousness in place, and with your feet fitted with the readiness that comes from the gospel of peace. In addition to all this, take up the shield of faith, with which you can extinguish all the flaming arrows of the evil one. Take the helmet of salvation and the sword of the Spirit, which is the word of God. And pray in the Spirit on all occasions with all kinds of prayers and requests. With this in mind, be alert and always keep on praying for all the Lord's people.

Ephesians 6:10-18

Paul proclaims that the whole body of the Christian believer must be armed and uniformed for the attacks that ensue—the belt of truth, breastplate of righteousness, feet for the gospel of peace, shield of faith, helmet of salvation, and sword of the Spirit are the weaponry Christ Jesus empowers in us to stand firm in the wake of war with evil. We must be aware and prepared for the devil seeks to destroy the body of Believers and the work of Christ through His followers. Although we are assured of victory, we must be fitted with God's armor for engagement in the struggle, because Satan is constantly battling against those who are on the Lord's side. God's armor protects us from the darkness waged and the fiery darts flung by Satan. We can be confident and trust in God with the provisions for battle we have been given by the Holy Spirit within us.

Paul concludes this passage that the war against darkness and evil cannot be waged without "praying in the Spirit on all occasions." We are to lift our requests and petitions to the Lord. Paul warns us to be alert and to be vigilant as we pray for protection and victory for ourselves and as we intercede for fellow Believers.

Today, we are in a battle against a dark force we cannot easily identify, see, or fight. I am convinced that if we do not confront and combat the pestilence that plagues our world through the Coronavirus crisis with the armor God has given us and call on the power and blood of Jesus to eradicate this disease, then we have missed the reality of the clash between the beautiful world and the magnificent beings God created for His glory and the darkness, disease, and death Satan has manufactured in his attempts to destroy our hope and derail us from following God's plan for our righteousness.

As I listen to President Donald Trump, Vice President Mike Pence, Dr. Tony Fauci, and Dr. Deborah Birx among others leading our government in the war against COVID-19, I return to President Trump's early call for the nation to pray and his most recent plea of "how great it would be if we could all be in church on Easter Sunday," which was met with much criticism and rebuke from the media, medical pundits, and opposing politicians. Yet in President Trump's attempted offer of a glimmer of hope for our nation and the world, I saw the mystery in his notion that we would celebrate Easter and what that Sunday morning 2000 years ago brought us in spiritual healing and eternal life through the Risen Savior.

This morning, I reflected on earlier times in our world when leaders called on people not only to pray, but to truly acknowledge the One True God, to humble themselves, to seek His forgiveness, and to praise and worship our Heavenly Father—from whom we now know the mystery of the Gospel as God sent His Son to the world to save His children from all the evil and darkness that Satan can muster in his hopeless fight against the King of Kings and the Lord of Lords.

Think and reflect with me when non-Hebrew kings of other nations called their people and the Israelites to worship God and what happened...

CYRUS

In the first year of Cyrus king of Persia, in order to fulfill the word of the Lord spoken by Jeremiah, the Lord moved the heart of Cyrus king of Persia to make a proclamation throughout his realm and also to put it in writing: "This is what Cyrus king of Persia says: 'The Lord, the God of heaven, has given me all the kingdoms of the earth and He has appointed me to build a temple for Him at Jerusalem in Judah. Any of His people among you may go up, and may the Lord their God be with them.' "

2 Chronicles 36:22-23

NEBUCHADNEZZAR

Then Nebuchadnezzar was furious with Shadrach, Meshach and Abednego, and his attitude toward them changed. He ordered the furnace heated seven times hotter than usual and commanded some of the strongest soldiers in his army to tie up Shadrach, Meshach and Abednego and throw them into the blazing furnace. So these men, wearing their robes, trousers, turbans and other clothes, were bound and thrown into the blazing furnace. The king's command was so urgent and the furnace so hot that the flames of the fire killed the soldiers who took up Shadrach, Meshach and Abednego, and these three men, firmly tied, fell into the blazing furnace.

Then King Nebuchadnezzar leaped to his feet in amazement and asked his advisers, "Weren't there three men that we tied up and threw into the fire?" They replied, "Certainly, Your Majesty." He said, "Look! I see four men walking around in the fire, unbound and unharmed, and the fourth looks like a son of the gods." Nebuchadnezzar then approached the opening of the blazing furnace and shouted, "Shadrach, Meshach and Abednego, servants of the Most High God, come out! Come here!" So Shadrach, Meshach and Abednego came out of the fire, and the satraps, prefects, governors and royal advisers crowded around them. They saw that the fire had not harmed their bodies, nor was a hair of their heads singed; their robes were not scorched, and there was no smell of fire on them.

Then Nebuchadnezzar said, "Praise be to the God of Shadrach, Meshach and Abednego, who has sent His angel and rescued His servants! They trusted in Him and defied the king's command and were willing to give up their lives rather than serve or worship any god except their own God. Therefore I decree that the people of any nation or language who say anything against the God of Shadrach, Meshach and Abednego be cut into pieces and their houses be turned into piles of rubble, for no other god can save in this way."

Daniel 3:19-29

KING OF NINEVEH (ASSYRIA)

Then the word of the Lord came to Jonah a second time: "Go to the great city of Nineveh and proclaim to it the message I give you." Jonah obeyed the word of the Lord and went to Nineveh. Now Nineveh was a very large city; it took three days to go through it. Jonah began by going a day's journey into the city, proclaiming, "Forty more days and Nineveh will be overthrown." The Ninevites believed God. A fast was proclaimed, and all of them, from the greatest to the least, put on sackcloth. When Jonah's warning reached the king of Nineveh, he rose from his throne, took off his royal robes, covered himself with sackcloth and sat down in the dust. This is the proclamation he issued in Nineveh: "By the decree of the king and his nobles: Do not let people or animals, herds or flocks, taste anything; do not let them eat or drink. But let people and animals be covered with sackcloth. Let everyone call urgently on God. Let them give up their evil ways and their violence. Who knows? God may yet relent and with compassion turn from his fierce anger so that we will not perish." When God saw what they did and how they turned from their evil ways, He relented and did not bring on them the destruction He had threatened.

Jonah 3:1-10

We are blessed with the knowledge of God given to humanity to create medicine, technology, and therapies that have confronted illness and disease over the past century, yet in this era of the most innovation of all time, we stand in the midst of a new plague that is raging across our nation, debilitating and devastating our lives. With the hope of containment strategies and protocol treatments to limit the time of infection and the painful effects of Coronavirus, we await the creation and manufacturing of a vaccine for immunity and protection from this disease.

Returning to President Trump's calling the nation to prayer on March 15 and his hopeful appeal to fellowship in churches on Easter Sunday morning on April 12, I ask us as Believers in the God of mercy and miracles, to follow Paul's call in Ephesians 6 to "stand firm" in our faith and to "keep on praying for all the Lord's people."

With hope and trust in the Lord's promise from His command and covenant with Solomon and His people in 2 Chronicles 7:14, will you and your family humbly and faithfully join me united in an intercessory call to prayer as we seek the face of God every day at 7:14 a.m. and every night at 7:14 p.m., asking the Lord for His forgiveness of our sins and His miraculous healing across our nation? Will you please consider committing twice daily prayer for spiritual and physical healing?  

When I shut up the heavens so that there is no rain, or command locusts to devour the land or send a plague among My people, if My people, who are called by My name, will humble themselves and pray and seek My face and turn from their wicked ways, then I will hear from heaven, and I will forgive their sin and will heal their land. Now My eyes will be open and My ears attentive to the prayers offered in this place.

2 Chronicles 7:13-15

May God be glorified, "Praise our God, all peoples, let the sound of His praise be heard (Psalms 66:8)." May the name of above all names, Jesus, be proclaimed as He declared, "I am the way and the truth and the life. No one comes to the Father except through Me (John 14:6)."

Keep praying, carry on, and stay healthy!

JBB
J. Blair Blackburn
President
East Texas Baptist University

Friday, March 27, 2020 | Move Out Instructions | ETBU Students

Residents,

I trust you have read President Blair Blackburn's email regarding the extension of online learning for the remainder of the Spring 2020 semester.  The purpose of this email is to explain and outline the move-out process referenced in Dr. Blackburn's email.

At this time, ETBU will maintain restricted campus access, allowing only those students who have been living on campus during the COVID-19 crisis to remain on campus.  If you are currently staying off campus, you will not be able to return to campus prior to the April 13-26 move-out dates.

Students currently on campus:
Students who are currently on campus are encouraged to move-out and return home, if possible. If moving home is not an option, we welcome you to remain on campus through the conclusion of the Spring 2020 semester.  You must email your Resident Director to notify them of the date you plan to move out or to request to remain in campus housing.  Upon check-out, your Resident Director will provide you with your checkout form.  You must return this form and your room key to your Resident Director before you leave campus.

Students currently off campus: 
Due to the current circumstances of the community spread of the Coronavirus and the multiple shelter-in-place orders across the state of Texas and beyond, students who are currently off campus will not be able to return to campus to move out of their room until the designated move-out period.  Please understand that we are not allowing any new people who are not already on campus to return for any reason until April 13.  This process allows us to manage the number of students in the residence halls and practice social distancing guidelines.

University Park and The Oaks Residents:
University Park and Oaks on Grove Residents will be able to remain in their apartment due to the 12-month housing agreement.  Please email reslife@etbu.edu to let the residence life staff know if you will be in your residence or if you are staying home.  If you choose to move out, please sign up for a time here.

Move-Out Process for April 13-26:
Move-out time slots will be available in three-hour increments each day between Monday, April 13 – Sunday, April 26.  The number of residents able to sign up for each move-out time slot is limited to five(5) per residence hall.  Available time slots will be 9:00 a.m. – 12:00 p.m., 1:00 p.m. – 4:00 p.m., and 5:00 p.m. – 8:00 p.m.  You can sign up for a move-out time on the ETBU Intranet Page.  Click here, login with your ETBU email and password and then scroll down to the section titled Forms and Documents and click on Sign Up for Move-Out Times.

For the safety of your fellow ETBU Tigers and their families, please do not come if you or your move-out helper(s) are symptomatic of illness according the CDC.

When you come to check out:

Bring your own packing, moving, and cleaning supplies.
No more than two people may come to help you move out.
In Centennial, if you use the elevator, please limit usage to one family at a time.
Your check-out envelope, which includes your checkout form and move out instructions, will be placed in your room prior to your arrival.
When you have vacated and cleaned the room, please make sure you have checked off all of the steps listed on the move out instructions document.
Place your key in the check-out envelope and drop the envelope in the box outside the RA Office in the lobby of your residence hall.
There will be no room inspections upon check-out. However, egregious or intentional damages to the room may be charged to the resident's account.  Failure to return your key will result in a $25 fine.
Overnight stays will not be permitted during the move-out process. You must move-out during your selected three-hour time slot.
Stop by Campus Services in the Ornelas Student Center to pick up your mail.  You will need to make arrangements with vendors/companies to change your mailing address.  ETBU is not able to provide mail forwarding services.

If you have any questions about the Move-Out process, please contact Residence Life via email at reslife@etbu.edu or call the RD-on-Call at 903-200-1159.

We are praying for you and your families during these days of much change and unknowns.  We miss you here on the hill.  It is much too quiet without you.  The Student Life staff looks forward to the day we can welcome you back to your "Home on the Hill." 

May the Lord bless you and keep you.  May his face shine upon you and bring you peace!

Blessings,

Heather Hadlock, Ed.D.
Vice President for Student Life
East Texas Baptist University
903-923-2320 | hhadlock@etbu.edu
www.etbu.edu

Thursday, March 26, 2020 | Academic Reminders and Temporary Policy Change

Students,

When I was six my family went to the opening of Disney World. I remember two things from that visit. I lost my Mickey Mouse hat looking out of one of skyrides and my parents would not buy me another one. Yeah, my parents were tough, too.  I also remember the It's a Small World ride. I really did not get it that day but I was amazed by the beautiful costumes and how different each culture was….but there was this song repeating over and over about this small world. In the mind of a child, it looked big, even huge. Today I understand more completely how small our world is and how we are in this together – environmentally, economically, physically, emotionally, and even spiritually. What I mean to say is, we as your faculty are in this with you. You are not alone, and we relate to the concerns and challenges you are facing. We want to support you and challenge you to work hard and finish strong.

Academic Support

Tutoring – Faculty are providing virtual tutoring during their office hours.  If you need tutoring, please contact your faculty member directly to set this up.
Textbook Access – If you left your textbooks on campus, most are available electronically.  The bookstore has partnered with RedShelf to help provide access: https://studentresponse.redshelf.com/  Also, if you are concerned about returning rentals to the bookstore, you will be able to return books via US mail to the bookstore as soon as the term is over by printing free shipping labels.  In order to print your free shipping label, wait for the rental reminder email that is sent 14 days before your rental due date. The email is sent again 7 days, 3 days, and the day of your due date. This email contains a link to generate a free return shipping label and packing slip.  Students who are on campus, may return their textbooks in person, but should call the bookstore ahead of time to make arrangements. 
Study Skills and Managing Online Assignments – It can be overwhelming to try to keep up with online assignments.  Our Academic Success staff are still here to help with academic coaching, study skills, and online access tips.  If you are struggling to keep up, please email academicsuccess@etbu.edu.
Internet Access – If you are struggling to keep up because you have inadequate or no computer/internet access, please email academicsuccess@etbu.edu
Registration for Fall Classes – If you have not yet heard from your advisor about registration for fall, you need to change your major, or you have questions about registration, please email academicsuccess@etbu.edu

Pass/Pass D/ No Credit Policy

In the past few weeks the University family has faced unprecedented challenges.  In recognition of these challenges, our faculty have approved the following temporary policy change. Undergraduates will have the opportunity to change any of their spring course grades to Pass/Pass D/No Credit once all grades have been entered.

At the end of the spring 2020 semester, faculty will submit course grades based upon the grading scale in their syllabi. There are no changes here.
Any course is eligible to be converted to Pass/Pass D/No Credit based on student election. 
A grade of A, B, or C can be changed to Pass.

A grade of D can be changed to Pass D or No Credit.

A grade of F/XF can be changed to No Credit.

Courses for which Pass/Pass D/No Credit is earned by the student will not count toward GPA calculations. Please note that some course prerequisites and degree progression standards require a specific grade — for example, a "C" — for progression. The University will allow a grade of "Pass" to satisfy these requirements. However, a grade of "Pass D" at the end of the spring 2020 semester will not allow a student to progress forward for courses that require a "C." Students could also decide to take No credit in a course where they received Pass D.
We strongly encourage students, who are seeking licensure/admission to professional program (teacher education), or graduate school, to have serious conversations with their respective dean, academic advisor, and/or department faculty regarding implications for future plans. A "Pass" may not be sufficient for admission or qualification for these programs. Students preparing for or in the nursing program will remain in their current letter grading system and are required to meet with their advisor if they choose to convert a course to Pass/Pass D/No Credit to discuss implications for acceptance into or progression in the nursing program.

Graduating Seniors will have between May 12 - May 15 at 5 p.m. to identify those courses for which they would like to convert their assigned grade to a Pass/Pass D/No Credit.

All other undergraduate students will have between May 12 and May 22 at 5 p.m. to identify those courses for which they would like to convert their assigned grade to a Pass/Pass D/No Credit.
Faculty will submit all grades including graduating seniors on Monday, May 11 at Noon according to the grading scale in their syllabi.

While GPA may not be affected this semester should a student chose to apply this policy, progress toward a degree will be impacted when students receive No Credit and may impact a student's academic or financial aid standing. 

This policy only applies to spring 2020 for undergraduate students.

On May 12, you will receive and email with a link that guides you through the process of converting your grades should you decide to do this.

Be Safe and Stay Tiger Strong!
ts

Sunday, March 22, 2020 | Virtual Chapel Service | ETBU Family and Friends

ETBU Virtual Chapel Service | Tomorrow, Monday, March 23, at 10:00 a.m

ETBU Family and Friends,

Just a reminder that we will join fellow ETBU Tigers and University friends for a Virtual Chapel Service tomorrow, Monday, March 23, at 10:00 a.m. We will be broadcasting student-led worship and an encouraging message from ETBU's Dean of Spiritual Life, Dr. Scott Stevens. I look forward to uniting with you in worship and fellowship through technology.

In preparation for worship in the morning, Dr. Stevens offers this word of encouragement,

"One word that describes the current state of our world is disruption. In business and other fields, disruption can be beneficial because it leads to innovation. Universities, students, faculty, businesses, health care providers, and churches are certainly having to innovate because of COVID-19.

King David also dealt with his fair share of disruption. Facing the stress of being hunted down by a jealous King Saul, David pretended to lose his mind to protect himself from an enemy (2 Sam. 21:1-15). But even in the midst of his struggles with King Saul, he was able to pen the following,

'Taste and see that the Lord is good. How happy is the person who takes refuge in Him! You who are His holy ones, fear the Lord, for those who fear Him lack nothing.' Psalm 34:8-9.'

As we seek to navigate our current reality I encourage you to turn to the Lord, to try Him—to taste and see that He is good and that He is worthy of your trust and your worship. When we feel anxious His Word reminds us that He is our refuge—a strong and safe tower. In addition, when we fear (reverence, respect) the Lord, He provides for all our needs.

How are you dealing with our current disruption? Though it proves we are not in control, it also reminds us that our loving God is, and has always been, on His throne.

Father, thank You that You are our refuge and that You provide all we need. For a wonderful song based on Psalm 34 from Shane & Shane, listen here."

To join us tomorrow morning, March 23, at 10:00 a.m., watch our ETBU social media accounts for a link to this special time of worship among family and friends of ETBU.

Keep praying, carry on, and stay healthy!

JBB

J. Blair Blackburn
President
East Texas Baptist University 

Friday, March 20 | Presidential Update | ETBU Tigers

The ETBU Family is Here for You!

ETBU Tigers,

I want to thank you for remaining flexible and patient as East Texas Baptist University navigates the evolving Coronavirus (COVID-19) situation. We understand that you have had to make some major adjustments to your daily routines, your social patterns, and your study methods. For so many students, not being at your Home of the Hill gives you feelings of displacement and disconnection. Please know how much we miss seeing and hearing you, and we cannot wait for your return to your campus home at ETBU.

As a reminder, the ETBU campus remains open to all students, faculty, and staff, who have been reviewed by the ETBU Health and Safety Task Force, and have been granted access to campus. If you intend on returning to campus prior to April 6 and have not completed a Health Screening, please take a moment to fill out the Health Screening Survey. It can take up to 24 hours to receive a response, so please don't wait until the last minute. With the volume of Health and Safety Task Force reviews conducted about 15 hours per day for the last seven days, ETBU will not be reviewing surveys over the weekend. If you submit the Health Screening Survey after 4:00 p.m. today (Friday), you will be reviewed on Monday, March 23.

Campus housing is open to students, who have been approved to return to campus. Please note that the Dining Hall in Bennett Student Commons is providing meal pickup/to go packages (no dine-in) for brunch from 10:30 a.m. - 1:30 p.m. and for dinner from 5:00 p.m. - 7:00 p.m., daily.  As an additional service to resident students on campus, who do NOT have a Board plan through the Dining Hall, a generous donor has enabled ETBU to provide you with complimentary meals each day during the brunch and dinner periods at the Dining Hall.  I know that travel to the grocery store can be challenging for some students and at times, there are limited food items in supply at stores, so hopefully this complimentary provision for non-Board students, who are on campus, will give you the meal support you need. To use the Board service at the Dining Hall, simply present your ETBU ID and sign in at the front counter for our records. 

Jarrett Library is open to students, who need access to library resources, weekdays from 8:00 a.m. - 5:00 p.m. Additionally, we have academic support services, counseling services, Internet connectivity, and computer labs available to students during this time. Students needing academic support services may email academicsuccess@etbu.edu for assistance. Students seeking counseling services may email counselingcenter@etbu.edu for online individual counseling.

Our custodial staff is working diligently to continually sanitize all open public spaces in campus buildings every day, including Jarrett Library and computer labs. I encourage you to continually sanitize or wash your hands. Be sure to sanitize your computer station or study area with the sanitizing wipes we have in Jarrett Library.

As you figure out your new routines and decide what's best for your physical and spiritual health, as well as your academic success, remember that your University Family is here to support you through this wearisome situation in our nation. I have reflected upon ETBU's mission as a Christ-centered institution during these daunting days. Regardless of the crisis facing us, ETBU stands firm in its mission and continues to be poised in preparing you as a Christian servant leader in your calling to God and humanity. The seeming chaos of the current time can feel fast-paced as you scroll through your social media feeds. The truth is, as we encounter remoteness and separation, we have been given the gift of time. Time with family, time to study, time to reflect, time to read God's word, and time to pray. We should be using this gift to commune with our Lord, to deepen our relationship with Jesus. ETBU's priority is not only to prepare your mind and body for the future. We want to guide you in preparing your heart for the days ahead and the path God is directing you to follow. I encourage you to use your time wisely over the next couple of weeks. ETBU remains faithful to be a sacred place dedicated to educating you in your field, and even more, we want to support and challenge you in your pursuit of Christ. 

Please know that I am fervently praying for the health and safety of our ETBU community and for the protection of your families. We look forward to joining together for a virtual chapel service on Monday, March 23, at 10:00 a.m. Find a link on our social media accounts to participate in this special time of worship as a University family.

Keep praying, carry on, and stay healthy!

JBB

Thursday, March 19, 2020 | Worship | ETBU Family

WORSHIP | Join the ETBU Family for a Virtual Chapel Service | Monday, March 23 at 10:00 a.m.

ETBU Family,

Our nation and the world are facing a time of unprecedented disruption. Millions of Christians around the globe are unable to physically gather in worship, which is a major component of our Christian faith. Although we are constrained physically, let us not be constrained spiritually. In Matthew 18:20, Jesus looked ahead to a new day when He would be present among His followers not in body, but through His Holy Spirit, "For where two or three are gathered in my name, there am I with them."

Especially during this national emergency and period of social distancing, I am grateful to God for the blessing of modern technology that allows for the virtual "gathering" of our brothers and sisters in Christ. It is of the utmost importance that the ETBU Family remains connected as we do our part to slow the spread of COVID-19; however, it is of greater importance to continue seeking the One who redeems, restores, and heals.

While we may be unable to assemble together in Baker Chapel of the Rogers Spiritual Life Center, I invite you to join your fellow ETBU Tigers for a Virtual Chapel Service on Monday, March 23, at 10:00 a.m. We will be broadcasting student-led worship and an encouraging message from ETBU's Dean of Spiritual Life, Dr. Scott Stevens. I look forward to personally sharing with you as well.  

Tune in and learn about the new opportunities we have as a Tiger Family to boldly proclaim the Gospel as we "Shine the Light" from wherever we may be during this time.

As we prepare our hearts for worship, let's mediate on Psalm 63:1-5, where David was hiding from his enemies in the Desert of Judah. David was extremely lonely, and he longed for a friend he could trust to ease his seclusion as he cried out his soul's thirst for the Heavenly Father. David expressed his deep desire for God's presence, provision, and protection. No matter if you are at home or here on campus, our desire should be for God to satisfy our hearts and to overflow His comfort and peace.  

"You, God, are my God, earnestly I seek you; I thirst for you, my whole being longs for you, in a dry and parched land where there is no water. I have seen you in the sanctuary and beheld your power and your glory. Because your love is better than life, my lips will glorify you. I will praise you as long as I live, and in your name I will lift up my hands. I will be fully satisfied as with the richest of foods; with singing lips my mouth will praise you."

‭‭To join us on Monday, March 23 watch our ETBU social media accounts at 10:00 a.m. for a link to this special time of worship as a University family.

Keep praying, carry on, and stay healthy!
JBB

Dr. J. Blair Blackburn
President
East Texas Baptist University

Wednesday, March 18, 2020 | Presidential Update | Campus Community and Graduating Seniors

Presidential Update | Spring 2020 Commencement Announcement

Dear ETBU Graduating Class of Spring 2020,

I am writing to you today to ease any concerns or worries regarding the status of ETBU's Commencement ceremonies for Spring 2020 graduates due to the Coronavirus. On Monday of this week President Trump expanded guidelines for social distancing of no more than 10 people in social settings for the next 15 days and along with the Centers for Disease Control and Prevention (CDC) established guidelines of events with no more than 50 people for the next eight weeks.

I pledge to all members of the ETBU Graduating Class of Spring 2020, families of upcoming Tiger graduates, and the University community, East Texas Baptist University is committed to proceeding with a Commencement ceremony. The passage in Hebrews 10:24-25 inspires me in this commitment, "And let us consider how we may spur one another on toward love and good deeds, not giving up meeting together, as some are in the habit of doing, but encouraging one another—and all the more as you see the Day approaching." We believe in the importance of celebrating the accomplishments of our graduates, acknowledging how the Lord has moved in your lives throughout your time on the Hill, and commemorating the start of new paths as you pursue your God-directed vocational callings.

Spring 2020 Commencement scheduled for May 9, 2020, will be postponed until we can set an appropriate date in 2020. After the Coronavirus spread flattens and we are given a recommendation of release from guidelines on events with large-size audiences from the CDC, we will celebrate the 2020 graduating class of ETBU with all the pomp and circumstance we can muster. Despite when we hold Commencement, your appropriate degree will be conferred and transcripted upon degree completion with all the rights and privileges appertaining to your degree. 

Because of the social distancing guidelines that serve to "flatten the curve" and mitigate the spread of the evolving COVID-19 situation, ETBU respectfully requests new graduates and their families to please understand our rationale for delaying Commencement for the health and safety of our campus community. However, no matter the steps we have to take, I want to reassure the University community that we fully intend for the ETBU Graduating Class of Spring 2020 to get their much-deserved, hard-earned recognition and opportunity for a jubilant celebration.

During this period of uncertainty, I am reminded of the scripture from 1 Peter 5:6-9, "Humble yourselves, therefore, under God's mighty hand, that He may lift you up in due time. Cast all your anxiety on Him because He cares for you. Be alert and of sober mind. Your enemy the devil prowls around like a roaring lion looking for someone to devour. Resist him, standing firm in the faith, because you know that the family of believers throughout the world is undergoing the same kind of sufferings." 

East Texas Baptist University stands firm in the faith that God's truths will be proclaimed during this time of anxiety and fear. We will carefully observe what happens in the coming days and weeks with the crisis facing our nation. With hope and trust in the Lord's plan, ETBU will do everything we can to commemorate your milestone achievement of obtaining your respective bachelor's and master's degrees.

I look forward to the celebration!

Keep praying, carry on, and stay healthy!

J. Blair Blackburn
President
East Texas Baptist University

Tuesday, March 17, 2020 | ETBU on KETK | ETBU Community

ETBU on KETK-Tyler NBC News regarding COVID-19

ETBU Family,

I was honored to join an esteemed delegation of East Texas leaders including Congressman Louie Gohmert, Texas State Senator Bryan Hughes, Texas State Representative Cole Hefner, Tyler Junior College President Dr. Juan Mejia, and Green Acres Baptist Church Pastor Dr. David O. Dykes tonight on the KETK-Tyler NBC Affiliate evening news regarding the Coronavirus (COVID-19) crisis.

I was able to share with the East Texas listening audience about the resiliency of our faculty and staff to swiftly and seamlessly move to remote online learning to ensure our students' educational success. Highlighting ETBU's strength and stability, I explained the University's commitment in striving to provide ETBU students with safe, sanitary, and secure campus housing options with access to academic support, library services, Internet connectivity, and quality food services during this national emergency.

What an honor is it to serve alongside such dedicated faculty scholars and staff—you all are models of sincere servant leadership! Thank you for shining the Light of Christ through your devotion to our students!!

Keep praying, carry on, and stay healthy!

Blair

J. Blair Blackburn
President
East Texas Baptist University

Tuesday, March 17, 2020 | Nurses Station | Campus Community

Adjusted On-Campus Nurses Station Hours and Location

For those of you on campus,

The University will be providing a Nurses Station in Honors Hall located in Jarrett Library. This station will be open each day from 10:00 a.m. to 12 p.m. Should you become concerned about symptoms that you are presenting, please come by to have your temperature checked, take a ten-second breathing test, and to answer a few assessment questions. This is available for your convenience. Feel free to stop by as a precautionary measure.

Those who, during spring break, traveled outside of the United States (including Canada) to a community-spread state like California, New York, Florida, Washington, or a community-spread area in Texas like Austin, San Antonio, Dallas, or Houston, we ask that you come by every other day (Monday, Wednesday, and Friday) for well checks. 

If you should show symptoms (fever, cough, and/or shortness of breath) at any point, please go see your health care provider and notify stayhealthy@etbu.edu.

Remember, it can take up to 24 hours to process your Health Screening Survey. Meaning, please do not attempt to come on to campus until you receive your campus admittance email.

Thank you for your cooperation and support as we take proactive steps to keep our ETBU Family healthy,

ETBU Health and Safety Task Force

Visit www.etbu.edu/stayhealthy for updates.

Tuesday, March 17, 2020 | Presidential Update | Faculty and Staff

Presidential Update for Faculty and Staff | COVID-19

Dear ETBU Faculty and Staff,

With President Trump's Monday afternoon announcement of expanded guidelines to constrain the spread of Coronavirus (COVID-19) for the next 15 days, ETBU is following the President's orders and the Centers for Disease Control and Prevention's recommendations to work from home, wherever possible.

As fellow Americans, we have a moral and civic duty to do our part to "flatten the curve" by exercising significant social distancing, such as avoiding social gatherings in groups of 10 or more people and limiting discretionary travel, shopping trips, and social visits, including eating at restaurants or food courts. I regret this order impacts our weekly chapel services, church fellowship, Sunday school, and worship services. Yet we know from Psalm 100:1-5‬ that God invites us to enter joyfully into the presence of the Holy Spirit,

"Shout for joy to the Lord, all the earth. Worship the Lord with gladness; come before Him with joyful songs. Know that the Lord is God. It is He who made us, and we are His; we are His people, the sheep of His pasture. Enter His gates with thanksgiving and His courts with praise; give thanks to Him and praise His name. For the Lord is good and His love endures forever; His faithfulness continues through all generations."

ETBU, brothers and sisters in the Lord Jesus, we know we can worship God anywhere, anytime, and certainly in the midst of despair from this pandemic—shout praises to the Lord for God alone is worthy to be worshiped.

God has called us to be a Christ-centered institution that is committed to integrate faith and learning. Whether in the classroom on campus or through the Internet, our mission has not changed. We are here to proclaim God's truths to our students and to teach those truths through our disciplines and through our model of servant leadership. As I shared earlier today, we are extending online instruction in all Spring semester classes through April 5. Faculty, thank you for giving more of yourself—time, talents, and teaching— combined with technology to ensure our students' effective learning! We are hopeful and planning to return to in-person classes on campus at ETBU on Monday, April 6, which is 21 days from today, so we are going above and beyond the President's 15 day guidelines.

During the period from March 17 to April 5, ETBU will continue to limit access to the ETBU campus to only those campus community members, who have completed the health screening survey and received confirmation of admittance to enter the ETBU campus. To reduce the spread of the Coronavirus, ETBU faculty and staff members should work remotely from home unless we have assigned you as an On-Site Critical Care employee, who must perform crucial and necessary duties on campus for the University's required operations and services.

The Divisional Vice Presidents and Supervisors have communicated to our employees regarding duties and assignments. Most full-time staff will continue working as Virtual staff through April 5. Only designated On-Site Critical Care staff are permitted access to the campus on approved days and at scheduled times and must work in their assigned office or area. On-Site Critical Care staff, please sanitize offices and work spaces including door handles, desk surfaces, computer keyboards, phones, equipment, tools, vehicles, etc. before beginning work responsibilities. To be clear, do not come to the ETBU campus unless you have been assigned to work on campus. Otherwise, if you need something from your office or workspace, please contact University Security at 903.923.2323 to arrange for securing these items. You may also call me for support at 903.923.2222.

This commitment to our staff is a step of faith during the adjusted work period over the next two weeks. We are trusting God for our provision, and I believe that God is entrusting us with stewarding His provision. I am praying for God's resolve and healing, and asking Him to bless ETBU's faithfulness to place Christ as ETBU's cornerstone.

The Lord showed me in Isaiah 54:7 that sometimes we feel like God has abandoned us, "For a brief moment I abandoned you, but with deep compassion, I will bring you back." You may feel similarly with the COVID-19 situation, but as the Lord told Joshua in 1:9 He will not leave us nor forsake us, "Have I not commanded you? Be strong and courageous. Do not be afraid; do not be discouraged, for the Lord your God will be with you wherever you go." As I read in the earlier passage of Isaiah, I felt encouraged tonight that the Lord through this pandemic might grant us an opportunity for growth, for broader outreach, and for even greater impact. Isaiah 54:2 states, "Enlarge the place of your tent, stretch your tent curtains wide, do not hold back; lengthen your cords, strengthen your stakes. For you will spread out to the right and to the left; your descendants will dispossess nations and settle in their desolate cities."

Let's be the Light for our campus and our community as we care for our students and their families, and as we share the hope of the Gospel of Jesus Christ.

Please continue to check the ETBU website and social media for updates regarding any changes and developments in our EOP as we monitor the COVID-19 crisis. Thank you for your faithful commitment to serving our students and praying for God to heal our land and the American people of the Coronavirus.  Please ask the Lord to draw people to trust Christ Jesus as their hope in the midst of this pandemic.

Keep praying, carry on, and stay healthy!

Blair

J. Blair Blackburn
President
East Texas Baptist University

Monday, March 16, 2020 | Operational Plan | Campus Community

COVID-19 | Updated ETBU Operational Plan for March 16 - April 5

ETBU Campus Community,

East Texas Baptist University's Emergency Response Team (ERT) is closely monitoring the evolving Coronavirus (COVID-19) situation in the United States. We are working diligently to ensure the health and safety of our University community.

Upon President Donald Trump's announcement this afternoon, Monday, March 16, ETBU will extend all Canvas online learning through Sunday, April 5. This is a rapidly changing public health situation, and we are striving to meet and exceed the Centers for Disease Control and Prevention (CDC) guidelines. We will continue to monitor COVID-19 conditions in our state and area during this national emergency. At the present time, ETBU plans for on-campus classes to resume on Monday, April 6. Students, please login to Canvas and continue to communicate with your professors.

As of today, there are no confirmed cases of COVID-19 among ETBU students, faculty, staff, or University community members, and there have been no COVID-19 cases reported in Harrison County. Based on this updated Emergency Operational Plan (EOP), anyone currently living on campus with approval through the online health screening survey needs to be aware that only essential University Operations will be open for the health and safety of our entire campus community.

Campus services provided from today through Sunday, April 5 will be:

University Security
Food Services at Bennett Student Commons (Please note that Chick-fil-A and The Republic will be closed through Sunday, April 5.)
Educational Resources at Jarrett Library
Mail Services at Ornelas Student Center

We encourage students to consult with your families about where is best for you to reside during this period. Student housing and food services board operation remain open and available for students, who need to remain on campus. ETBU recommends that campus resident students, who choose to reside on campus during the Coronavirus crisis, should follow President Trump's request and the CDC guidelines to limit discretionary, non-essential travel. 

Bennett Student Commons Hours
Daily (Sunday - Saturday)
Brunch 10:30 a.m. - 1:30 p.m.
Dinner 5:00 p.m. - 7:00 p.m.

Jarrett Library Hours (After hours support is available through "Ask a Librarian")
Monday - Friday
8:00 a.m. - 5:00 p.m.

Mail Services at Ornelas Student Center
Monday, Wednesday, Friday
1:00 p.m. - 3:00 p.m.  

Information regarding full-time and part-time staff work responsibilities will be sent via separate email from their Divisional Vice President or Supervisor. Faculty will receive communication from the Provost's Office. 

Thank you for your diligence in mitigating the spread of the Coronavirus in our nation, region, homes, and on the ETBU campus. For continued updates on ETBU's EOP in regards to the Coronavirus, visit www.etbu.edu/coronavirus.

Keep praying, carry on, and stay healthy!

JBB

Sunday, March 15, 2020 | Nurses Station Hours | Campus Community

Nurses Station Hours 

The University will be providing a Nurses Station in Edwards Conference Room located in Rogers Spiritual Life Center. This station will be open each day from 10:00 a.m. to 2 p.m. Should you become concerned about symptoms that you are presenting, please come by to have your temperature checked, take a ten-second breathing test, and to answer a few assessment questions. This is available for your convenience. Feel free to stop by as a precautionary measure.

Those who, during spring break, traveled outside of the United States (including Canada) to a community-spread state like California, New York, Florida, Washington, or a community-spread area in Texas like Austin, San Antonio, Dallas, or Houston, we ask that you come by every other day (Monday, Wednesday, and Friday) for well checks. 

If you should show symptoms (fever, cough, and/or shortness of breath) at any point, please go see your health care provider and notify stayhealthy@etbu.edu.

Remember, it can take up to 24 hours to process your Health Screening Survey. Any submitted after 6:00 p.m. today will not be processed for campus entry tomorrow morning. Meaning, please do not attempt to come on to campus until you receive your campus admittance email.

Thank you for your cooperation and support as we take proactive steps to keep our ETBU Family healthy,

ETBU Health and Safety Task Force

Sunday, March 15, 2020 | Presidential Update | Faculty and Staff

March 16-March 22 Work Period

Dear ETBU Faculty and Staff,

Thank you for your support in ETBU's Emergency Operation Plan (EOP) as we strive to mitigate the spread of Coronavirus (COVID-19) on campus and in the Marshall community.

During the period from March 16 through March 22, ETBU is advancing social distancing practices—a conscious effort to limit close contact with people, thereby reducing community transmission of COVID-19. We are limiting access to the ETBU campus for many reasons, the most important of which is to keep our students, faculty, and staff safe. By having fewer people on campus, we decrease the potential health risk to the larger community. In order to reduce the likelihood of surface transmission from one person to another, we have intentionally chosen to limit departmental representation as On-Site or Virtual.

As the Divisional Vice Presidents and supervisors have communicated to our employees, you have received notice regarding duties and assignments. All faculty are teaching through remote learning on our Canvas platform. Most full-time staff are working as Virtual staff. Certain employees, who are designated as On-Site staff are permitted access to the campus and must report to their assigned office.  We will observe causal dress among the On-Site staff this week.

We have several hundred students, who have chosen to remain on campus during this period with our provision of housing, food service, internet connectivity, computer access, library services, academic success support, and security.

Additionally, we are temporarily taking as many buildings off-line as possible. By closing buildings, limiting access to buildings, and reducing the number of employees on campus, we both encourage social distancing and maximize our ability to clean and sanitize our facilities.

Remember, ETBU Family members MUST complete a Health Screening Survey to be considered for campus entry. This requirement includes all faculty and staff, contract service providers, and students. Following the completion of this survey, you MUST AWAIT a review and response from the ETBU Health and Safety Task Force before you are granted access to enter the ETBU campus. Be advised, your health screening assessment results may take up to 24 hours. Note you will not be permitted into ETBU unless you have been granted an admittance sent to you by email from the ETBU Health and Safety Task Force.

While there are no confirmed positive COVID-19 cases in Harrison County, we have implemented these plans in an effort to further protect you and the campus community from infection of the virus. You can review the details of ETBU's Emergency Operation Plan at www.etbu.edu/stayhealthy.

Please continue to check the ETBU website and social media for updates regarding any changes and developments in our EOP as we monitor the COVID-19 crisis.

Thanks to all of you for making adjustments to your normal teaching and work routines in order to best serve our students in this national emergency.

Keep praying, carry on, and stay healthy!

Blair
J. Blair Blackburn
President 
East Texas Baptist University 

Saturday, March 14 | Presidential Update | Faculty and Staff

Presidential Update | Faculty and Staff

Thank you for your support in ETBU's stringent efforts to help mitigate the spread of Coronavirus (COVID-19) on campus and in the Marshall community. We recognize the anxiety and disruption caused by these changes in institutional operations and the modifications to our normal way of life and liberty which we enjoy as Americans, Texans, and ETBU Tigers.  

We appreciate your patience, flexibility, contributions, and compliance in following the University's new policies and protocols for remote learning for our students through Canvas and for modified campus access during this national emergency.

I am writing to remind you that ETBU remains open for business to our campus community. Your divisional vice presidents and supervisors have been communicating to all full-time and part-time professional staff concerning your job duties and location assignments during the period of March 14-March 22. All employees regardless of designated work location are on-call and may be given additional duties. ETBU Family members must complete a Health Screening Survey to be considered for campus entry. This requirement includes all faculty and staff, contract service providers, and students. Following the completion of this survey, you must await a review and response from the ETBU Health and Safety Task Force before you are granted access to enter the ETBU campus. 

Please fill out the Health Screening Survey to be considered for access to the ETBU campus. Please note, if you plan to come to campus for any reason, including your work assignment, you must have completed this survey and received an admittance order. We are screening members of the campus community as quickly and thoroughly as possible for your health and the health of your own family. Be advised, your health screening assessment results may take up to 24 hours. Although health is paramount in this pandemic, I know you may have financial concerns.

While there are no positive COVID-19 cases in Harrison County, we have implemented these plans in an effort to further protect you and the campus community from infection of the virus. You can review the details of ETBU's Emergency Operation Plan (EOP) at www.etbu.edu/stayhealthy. ETBU's proactive preparations for a crisis situation have enabled the institution to be a resilient and agile university, which provides the adaptability to ensure the continuity of operations and student learning.

We will continue to provide the campus community updates regarding any changes and developments in our EOP as we monitor the COVID-19 crisis.

Fellow faculty and staff, please remember, being healthy and staying healthy is a personal commitment and a community effort. We appreciate your partnership in keeping our ETBU Family and the Marshall community as safe as possible. Thank you for your cooperation and commitment as we navigate these new processes. 

Keep praying, carry on, and stay healthy!

J. Blair Blackburn
President
East Texas Baptist University 

Thursday, March 12, 2020 | Coronavirus Update | Campus Community

ETBU Operational Plan for March 13-22 

ETBU Campus Community,

East Texas Baptist University has implemented a number of policies and protocols to mitigate the spread of COVID-19. I write to thank you for your patience and support as ETBU thoughtfully and prayerfully develops operational plans for the continuity of the Spring 2020 semester. In collaboration with health care and infectious disease consultants, ETBU has determined to move all courses online for the week of March 16-22. We will continue to monitor the COVID-19 conditions in our state and area during this period. At the present time, ETBU plans for on-campus classes to resume on Monday, March 23. The ETBU campus will be open to only University community members beginning Friday, March 13 through Sunday, March 22. Anyone (faculty, staff, or students) who returns to campus prior to March 23 will be required to undergo a health screening before coming on to the ETBU campus and/or into the Marshall Grand. Students, faculty, and staff, who were on campus during Spring Break, will be required to undergo this health screening as well. Click here to access the Health Screening Survey.

CLASSES (MARCH 16-22)
Faculty are prepared to move to online course delivery. Students should login to Canvas and communicate with their professors about course assignments for this coming week. Should a student have difficulty with Canvas, help is available 24 hours/7 days a week through Canvas Support Hotline and Chat Canvas Support. Active participation this week will demonstrate attendance and provide assessment opportunities for the course material. Students should not hesitate to contact their faculty for assistance via ETBU email or Canvas email. Academic Success and Jarrett Library will be open 8:00 a.m. - 5:00 p.m. each day of next week to provide assistance as well.

RESIDENTIAL HOUSING AND DINING SERVICES (MARCH 13-22)

All campus residential housing will remain open to resident students who have been screened. We encourage students to determine whether their ETBU residence or family home is the safest location for them.
Access into the central ETBU campus will be limited to East Avenue. ETBU community members will be required to show University ID and will be checked by University Security personnel for health screening verification.
Dining services will be provided through Bennett Commons Dining Hall beginning Sunday, March 15 at 5:00 p.m. Chick-fil-A and the Republic in the Ornelas Student Center will continue regular operating hours. These dining service locations will be open only to members of the campus community who have completed a health screening.

CAMPUS ACTIVITIES AND CAMPUS SERVICES

Campus activities have been suspended until further notice.
Dean Healthplex Fitness Center, Maxwell Strength Training Center, and Hamilton Game Room in the Ornelas Student Center will be closed.
Jarrett Library will be open from 8:00 a.m. - 5:00 p.m. After hours support is available through "Ask a Librarian."
Campus Services in the Ornelas Student Center will be open for mail delivery and pickup.
Campus visits for prospective students have been suspended until further notice.

ATHLETICS

Home Tiger Softball series on Friday, March 20 and Saturday, March 21 and Acrobatics & Tumbling match on Saturday, March 21. Access to these competitions will be restricted to essential University and athletic personnel. No fans nor families of student-athletes will be allowed to attend Softball games and AT match. Competition can be viewed at www.goetbutigers.com.
Spring practices for Fall sports have been suspended until further notice.
In-season sports (Golf, Track & Field, Tennis, Baseball, and Softball) practices will continue as scheduled.
Maxwell Strength Training Center will be closed to all student-athletes until further notice.

EMPLOYEES

ETBU will operate with essential on-campus personnel, who have completed the required health screening. Divisional vice presidents will communicate to essential personnel instructions for reporting March 16-22.
Other ETBU employees may be assigned to work remotely from home. Individuals with underlying health conditions or in at-risk populations for COVID-19 should work from home and not access the ETBU campus. Divisional vice presidents will communicate to employees their assigned remote work responsibilities.
Faculty and staff who need access to their office, even temporarily, will need to complete ETBU's health screening survey. Specific information for students, faculty, and staff will be sent out via email as updates warrant. Thank you for your diligence in preventing the spread of the Coronavirus in our nation, region, homes, and on the ETBU campus. For continued updates on ETBU's Emergency Operation Plan in regards to the Coronavirus, visit www.etbu.edu/coronavirus. May Paul's words to the Philippians give us encouragement and peace as America faces the Coronavirus crisis, "Do not be anxious about anything, but in every situation, by prayer and petition, with thanksgiving, present your requests to God. And the peace of God, which transcends all understanding, will guard your hearts and your minds in Christ Jesus." Philippians 4:6-7. Please continue to pray for the health and safety of our ETBU community. J. Blair Blackburn President East Texas Baptist University

Wednesday, March 11, 2020 | Presidential Notice | Campus Community

Presidential Notice

ETBU Campus Community,

East Texas Baptist University's Emergency Response Team (ERT) has been monitoring the Coronavirus (COVID-19) situation in the United States on a daily basis.  Our ERT is continually reviewing COVID-19 information, directives, and recommendations from the Centers for Disease Control and Prevention (CDC), White House Task Force, National Institutes of Health, and World Health Organization.

As the institutional representative for ETBU, I participated in the Texas Department of State Health Services state-wide Coronavirus conference call for college leaders, county/city officials, and health care leaders yesterday. Today, I also represented the University in a Harrison County Coronavirus prevention and procedures meeting with county/city officials, hospital leaders, and college/university presidents. We are working together to ensure collaborative efforts to prevent the spread of the Coronavirus and to identify response protocols should Harrison County have an infected COVID-19 individual or community spread.  

Confirmed cases of COVID-19 across the world, United States, and Texas continue to rise. See CDC information here. See Texas Department of State Health Services here. Health officials advise that more cases of the virus will be identified as testing kits are becoming more readily available in cities in our state and across the nation.  

 With the evolving situation, ETBU has been advised by national and state health officials to develop policies, protocols, and procedures which delay and slow the virus. Instituting the following new measures at ETBU along with previous University guidelines will hopefully aid in mitigating the spread of the virus in our area.  

UNIVERSITY EXECUTIVE ORDERS FOR PROTECTION FROM CORONAVIRUS 

Effective immediately, ETBU is implementing the following University Executive Orders as a part of the institution's Emergency Operation Plan (EOP):

 1.     Practice social distancing and adjusted personal contact
a.    Restrict physical contact. No handshaking, hugging, etc. Use other non-contact methods of greeting.
b.    Restrict sharing of drinks, food, drinking glasses/cups, eating utensils, towels, clothes, or any personal items. After using these items, they should be washed thoroughly with soap and water.
c.       Strive to maintain three to six (3-6) feet of space between individuals.
d.      Use only your knuckle to touch light switches, elevator buttons, etc.
e.      Open doors with your closed fist or hip, try not to grasp the handle with your hand.

2.    Avoid large crowded places and events
a.    Suspension of Chapel through Wednesday, March 25, 2020, for the two weeks following Spring Break. Four (4) credits for Chapel will be given to all undergraduate students for these missed Chapel services.
b.    Cancellation of all University-related participation in professional seminars and conferences for the remainder of the Spring 2020 semester.
Currently, the University plans to host the Miss ETBU Pageant, the Toby Athletic Awards event, Tiger Day, Spring 2020 athletic sport competitions, and Spring 2020 Commencement services.

 3.    Defer or cancel domestic and international travel – CDC recommends travelers, particularly those with underlying health issues, defer all cruise ship and non-essential air travel
a.    ETBU is requiring the disclosure of information from students, faculty, and staff, as well as the travel of any individuals that live in your household, about personal international and/or domestic air travel. Access ETBU's travel disclosure form here. (deactivated)
b.    ETBU community members traveling internationally will be asked to complete a phone health screening survey before returning to campus. Click here to schedule your travel-related health screening interview time.
c.     To reduce spread of respiratory viruses, including COVID-19, ETBU will enforce a 14-day restriction from the ETBU campus for any ETBU faculty, staff, or student who traveled to a CDC Level 2 or Level 3 country during Spring Break (March 6-15) or later, until further notice.
d.   Cancellation of all University-related air travel for the remainder of the Spring 2020 semester.

View the most up-to-date travel advisories on the CDC's and State Department's
websites.

4.    Practice healthy hygiene habits
a.       Avoid close contact with people who are sick.
b.      Avoid touching your eyes, nose, and mouth with unwashed hands.
c.       Wash your hands often with soap and water for at least 20 seconds, especially after going to the bathroom; before eating or preparing food; after blowing your nose, coughing, or sneezing; after contact with animals or pets; before and after routine care for another person who needs assistance (e.g., a child or elderly person).
d.      If soap and water are not readily available, use an alcohol-based hand sanitizer that contains at least 60% alcohol.
e.      Practice cough/sneeze etiquette by covering your mouth and nose with a tissue or sleeve (bent elbow).  Do not cough or sneeze directly into your hands or into the air.

From the CDC, view tips for how prevent the spread of COVID-19.

WHAT TO DO IF YOU ARE SICK OR FEELING ILL

If you are sick or suspect you are infected with the virus that causes COVID-19, follow the steps below to help prevent your illness from spreading to people in your residence and our community.

Please seek medical attention to identify and address your illness.

Students, please report your illness to Dr. Heather Hadlock in the Office of Student Life at 903.923.2319 or email at 

hhadlock@etbu.edu

.

Employees, please report your illness and absence to your supervisor or to Tara Bachtel in the Human Resources Department at 903.923.2119 or email 

tbachtel@etbu.edu

.  

Please stay at home or in your student campus residence room until you are well.  
Remain at home or in your campus residence, if you have a sick family member in your home or a sick roommate in your residential unit.  

Give sick members their own room, if possible, and keep the door closed. Have only one person care for sick individuals.

Consider providing additional protections or more intensive care for household members over 60 years old or those with underlying health conditions.

Report absenteeism or reports of illness of employees or students.  

Faculty will report all students absent from class to the Office of Academic Success at 903.923.2076.

Supervisors will report all absent or sick employees to Tara Bachtel in the Human Resources Department at 903.923.2119 or email tbachtel@etbu.edu.

Students report any student whom you believe to be sick to Dr. Heather Hadlock in the Office of Student Life at 903.923.2319 or email at hhadlock@etbu.edu.  

Check out the CDC's website, for more information about what to do if you are sick.

ETBU CONTINGENCY PLANS

ETBU is committed to completing the Spring 2020 semester as scheduled. The University will continue to watch the evolving Coronavirus situation and will make adjustments as the situation warrants. ETBU may amend campus activities to minimize the threat of the Coronavirus to our institution. 

ETBU has developed contingency plans for the option of shifting to online classes for the remainder of the seven (7) weeks of the Spring 2020 semester. Every faculty member is working with the Provost's Office and the Online Education Department to ensure ETBU is well prepared for this contingency completion plan should we decide to implement online delivery of teaching/learning. Faculty have been trained to conduct courses via online or alternate delivery, if necessary.

Contingency plans currently include completing the Spring 2020 athletic sport seasons as scheduled. There is no scheduled air travel for athletics for the remainder of the semester, but all regular season away game travel will be on charter buses and vans. These vehicles will be sanitized prior to each travel use. 

ETBU CLEANING and PREVENTATIVE PROCEDURES

The ETBU Physical Operations Department is conducting extensive cleaning of all main campus buildings during Spring Break. As ETBU did prior to Spring Break, we are following our standard cleaning practices with the use of EPA-approved, hospital-grade disinfectants in public restrooms, classrooms, and offices. We have enhanced our overnight cleaning procedures. During Spring Break, we expanded the use of the disinfectants throughout campus, which includes: 

Cleaning all classrooms including tables, desks, chairs, and door knobs. 

Cleaning lobbies, restrooms, and hallways.

Disinfectant fogging large areas such as Baker Chapel, Dean Healthplex Fitness Center, Maxwell Strength Center, and athletic locker rooms.

 ETBU will continue these cleaning measures but encourage students and faculty to utilize the disinfectant wipes provided in classrooms to sanitize their assigned or selected seat prior to each class.  Please continually use the University-provided hand sanitizers placed throughout campus. 

We are working with Sodexo, ETBU's food services provider to strengthen health screening for cafeteria and restaurant staff. Sodexo will ensure cafeteria and restaurant staff practice strict hygiene. Disposable gloves will be worn by all food services personnel handling food.  

ETBU CALL TO PRAYER

Please pray for the ETBU Family's and the Harrison County community's protection from the Coronavirus. We pray the Lord's protection over the medical personnel, who are administering treatment to individuals infected with the virus in the United States and abroad. We ask God to give their hands precision and direction. Pray for wisdom for the decision-makers in our national, state, and local governments as well as leaders of the White House Task Force, National Institutes of Health, CDC, and World Health Organization as they strategize the best plans of action. Keep the scientists, researchers, and pharmaceutical companies in your prayers as they search for treatment and prevention options. We pray for God to pave the way for each of these groups to work together toward virus containment and effective vaccines.

Keep praying, carry on, and wash your hands!

Dr. J. Blair Blackburn
President
East Texas Baptist University 

Tuesday, March 3, 2020 | University Response | ETBU Community

Coronavirus Update 

ETBU Community,

 The University is working to ensure the safety of our students, faculty, and staff with the threat of the Coronavirus (COVID-19). In response to the virus, governments, businesses, and organizations worldwide are implementing protection protocols and travel requirements.

The Coronavirus situation is evolving rapidly and all travelers, especially in or around the countries most affected by COVID-19, need to be aware of the possibility that new travel restrictions, transportation cancellations, or periods of required isolation could be implemented while travelers are overseas. If you travel out of country during next week's Spring Break or beyond, you may be delayed from re-entering the United States, and unable to return due to these evolving restrictions.

New Travel Disclosure Required of the ETBU Community
ETBU is asking for the disclosure of information from students, faculty, and staff about personal or professional planned international and domestic air travel during Spring Break and through May 2020 to help provide guidance, public health information, address concerns, and prevent the spread of the Coronavirus in the state and in our East Texas region.  Providing this information will enable the University to advise anyone affiliated with ETBU with timely travel information and advice on getting back to the U.S. after international or domestic travel should there be changes in travel restrictions or the status of the virus around the world and here in America.

View the most up-to-date advisories on the CDC's and State Department's websites.

Click here to disclose your travel information. (deactivated)

Self-Quarantine after Returning to the U.S. from Abroad
Anyone traveling to a CDC designated Level 2 or 3 country will be required to self-quarantine off-campus for a period of 14-days before returning to East Texas Baptist University.

In my last email, I called for several actions on your part as well as informed you that ETBU has canceled all University-related travel to CDC Level 2 or 3 countries through mid-May at this point. We currently have mission trips scheduled for Israel in mid-May and for Scotland in late July.  At this time, we are monitoring the CDC restrictions on travel to these countries and are hopeful that the spread of Coronavirus will dissipate by these dates. 

Please continue to practice healthy hygiene to prevent the spread of other infections. If you have any symptoms of illness, immediately see a health care provider for diagnosis and treatment protocols.

Personal Preventative Measures (*From CDC)

There is currently no vaccine to prevent coronavirus disease 2019 (COVID-19). The best way to prevent illness is to avoid being exposed to this virus. However, as a reminder, CDC always recommends everyday preventive actions to help prevent the spread of respiratory diseases, including:

Avoid close contact with people who are sick.

Avoid touching your eyes, nose, and mouth.

Stay home when you are sick.

Cover your cough or sneeze with a tissue, then throw the tissue in the trash.

Clean and disinfect frequently touched objects and surfaces using a regular household cleaning spray or wipe.

Follow CDC's recommendations for using a facemask.

Wash your hands often with soap and water for at least 20 seconds, especially after going to the bathroom; before eating; and after blowing your nose, coughing, or sneezing.

If soap and water are not readily available, use an alcohol-based hand sanitizer with at least 60% alcohol. Always wash hands with soap and water if hands are visibly dirty.

For information about handwashing, see CDC's Handwashing website. For information specific to healthcare, see CDC's Hand Hygiene in Healthcare Settings. CDC does have specific guidance for travelers.

East Texas Baptist University Preventative Measures
The University is taking proactive strategies to prevent the spread of infections across the campus.  These measures include:

Placement of disinfectant wipes in all classrooms.  We encourage students to use these wipes to disinfect desk and table surfaces as well as keyboards in computer labs.

Placement of hand sanitizer in classrooms and major public spaces on campus.  Please use the hand sanitizer to regularly clean your hands. 

Please pray for the ETBU Family's protection from the Coronavirus. We pray the Lord's protection over the medical personnel who are administering treatment to individuals infected with the virus. Give their hands precision and direction on what to do. Pray for wisdom for the decision-makers in the government and the Centers for Disease Control and Prevention as they strategize the best plan of action. Keep the scientists and researchers in your prayers as they search for treatment and prevention options. We pray for God to pave the way for each of these groups to work together toward quick results and effective vaccines.

Thank you for your continued diligence in keeping ETBU a safe and healthy work environment.

Dr. J. Blair Blackburn
President
East Texas Baptist University 

Wednesday, February 26, 2020 | Update on Coronavirus | ETBU Community

Update on Coronavirus (COVID-19) 

ETBU Family,

I am writing this afternoon to share with you information I have collected from the Centers for Disease Control and Prevention regarding the status of the Coronavirus (COVD-19). Also included are reports from various American news sources. 

 Regarding ETBU's response to the Coronavirus, the University has no international trips planned for spring break this March. A planned ETBU Global Education Department international recruiting trip to Asia this spring has been canceled. Global Study & Serve and Tiger Athletic Mission Experience (TAME) trips scheduled for May and summer 2020 are under review by University leadership as we evaluate the spread of the Coronavirus in countries to which ETBU is planning to conduct study abroad and athletic missions trips.  If you are planning a trip outside of the United States over the next couple of months, we would appreciate your sharing your travel plans as the University seeks to take precautions for protecting the ETBU Family from infection of the Coronavirus.  

 U.S. health officials issued a strong warning about the Coronvirus on Tuesday. COVID-19 causes symptoms similar to pneumonia, ranging from the mild, such as a slight cough, to the more severe, including fever and difficulty breathing, according to the U.S. Centers for Disease Control and Prevention. There is no vaccine yet for the virus.

 Until now, health officials said they hoped to prevent community spread in the United States. Following community transmissions in Italy, Iran, and South Korea, American health officials believe the virus may spread across the United States. Acting Department of Homeland Security Secretary Chad Wolf said Tuesday the threat to the United States from Coronavirus "remains low." The Trump Administration has requested $1.25 billion in emergency funding to combat the virus. Larry Kudlow, director of the National Economic Council, told CNBC's Kelly Evans on "The Exchange" Tuesday evening, "We have contained the virus very well here in the U.S."

 "Ultimately, we expect we will see community spread in this country," Dr. Nancy Messonnier, director of the U.S. Centers for Disease Control and Prevention's National Center for Immunization and Respiratory Diseases, said Tuesday at a news conference. Messonnier added that Americans should channel their concern about the virus into preparing for its arrival.

 What May Happen (*From CDC)

More cases are likely to be identified in the coming days, including more cases in the United States. It's also likely that person-to-person spread will continue to occur, including in the United States. Widespread transmission of COVID-19 in the United States would translate into large numbers of people needing medical care at the same time. Schools, childcare centers, workplaces, and other places for mass gatherings may experience more absenteeism. Public health and healthcare systems may become overloaded, with elevated rates of hospitalizations and deaths. Other critical infrastructure, such as law enforcement, emergency medical services, and transportation industry may also be affected. Health care providers and hospitals may be overwhelmed. At this time, there is no vaccine to protect against COVID-19 and no medications approved to treat it. Non-pharmaceutical interventions would be the most important response strategy.

CDC Response (*From CDC)

Global efforts at this time are focused concurrently on containing the spread of this virus and mitigating the impact of this virus. The federal government is working closely with state, local, tribal, and territorial partners, as well as public health partners, to respond to this public health threat. The public health response is multi-layered, with the goal of detecting and minimizing introductions of this virus in the United States so as to reduce the spread and the impact of this virus. CDC is operationalizing all of its pandemic preparedness and response plans, working on multiple fronts to meet these goals, including specific measures to prepare communities to respond to local transmission of the virus that causes COVID-19. There is an abundance of pandemic guidance developed in anticipation of an influenza pandemic that is being repurposed and adapted for a COVID-19 pandemic.

 CDC Recommends (*From CDC)

While the immediate risk of this new virus to the American public is believed to be low at this time, everyone can do their part to help us respond to this emerging public health threat:

It's currently flu and respiratory disease season and CDC recommends getting a flu vaccine, taking everyday preventive actions to help stop the spread of germs, and taking flu antivirals if prescribed. Continue to practice protective measures such as hand-washing, covering your mouth and nose when coughing and sneezing, minimizing mouth, nose, and facial contact, and staying home from work when sick. 

If you are a healthcare provider, be on the look-out for people who recently traveled from China and have a fever and respiratory symptoms.

If you are a healthcare provider caring for a COVID-19 patient or a public health responder, please take care of yourself and follow recommended infection control procedures.

If you have been in China or have been exposed to someone sick with COVID-19 in the last 14 days, you will face some limitations on your movement and activity. Please follow instructions during this time. Your cooperation is integral to the ongoing public health response to try to slow the spread of this virus. If you develop COVID-19 symptoms, contact your healthcare provider, and tell them about your symptoms and your travel or exposure to a COVID-19 patient.

For people who are ill with COVID-19, please follow CDC guidance on how to reduce the risk of spreading your illness to others.

Non-pharmaceutical Interventions (NPIs) are actions, apart from getting vaccinated and taking medicine, that people and communities can take to help slow the spread of illnesses like pandemic influenza (flu). NPIs are also known as community mitigation strategies. When a new flu virus spreads among people, causing illness worldwide, it is called pandemic flu. Because a pandemic flu virus is new, the human population has little or no immunity against it. This allows the virus to spread quickly from person to person worldwide. NPIs are among the best ways of controlling pandemic flu when vaccines are not yet available.

Messonnier noted that every community's response will be different. What's appropriate for a community with local transmission may not be appropriate for a community in which no local transmissions have occurred.

So far there has been no community spread in the United States. Forty-three people repatriated on charter flights from Wuhan, China, and from the Diamond Princess cruise ship have tested positive for COVID-19, and 15 cases have been detected in the United States via the country's health system. Among those 58 cases, only two involved human transmission in the United States, and those transmissions were among members of the same household.

 Health Secretary Alex Azar told reporters at a Tuesday afternoon press conference that the United States would be undertaking "the most aggressive containment efforts in modern history." "We are going to continue taking those measures but we are realistic that we will see more cases and as we see more cases we might have to take community mitigation efforts," Azar said.

 If the White House's request for funds is improved, the $1.25 billion will be earmarked for accelerated vaccine development, the procurement of equipment and supplies and to support preparedness and response activities, according to the White House Office of Management and Budget.

At the same time, Bruce Aylward, an epidemiologist who led a team of international experts in China, said that the epidemic is slowing in China. In addition to a falling rate of new infections, hospital beds are opening up and there's no wait for tests at fever clinics, Aylward explained. It's impossible to know if this trend of decreasing cases will continue, but for now, Aylward thinks China's response to the outbreak, which included rapidly building hospitals and imposing strict lockdown measures in cities hardest hit by the virus, is working. "The implications are that you can actually affect the course of this disease, but it takes a very aggressive and tough program," Aylward said at a World Health Organization (WHO) news briefing in Geneva on Tuesday.

As of Tuesday, China's National Health Commission said it's received 77,658 reports of confirmed cases and 2,663 deaths on the Chinese mainland. More than 83% of the cases and all but one death were in Hubei province, which includes the city of Wuhan. Chinese authorities have since placed the city under lockdown.

An additional 121 confirmed infections have been reported in the special administrative regions of Hong Kong and Macao as well as Taiwan, with two deaths in Hong Kong and one in Taiwan, according to China's National Health Commission.

WHO experts in China are currently reporting a 2% to 4% fatality rate in Wuhan and a 0.7% fatality rate outside the city. For mild cases of the disease, there's a roughly two-week recovery rate, and for more severe cases, the recovery rate is between three and six weeks.

The outbreak of the new coronavirus has continued to spread overseas, with at least 2,069 confirmed cases in at least 33 other countries, resulting in at least 33 fatalities, according to the latest data from the WHO, which has declared the epidemic a global health emergency. Although the virus "absolutely" has the potential to become a pandemic, WHO director-general Tedros Adhanom Ghebreyesus said it's still too soon to classify it that way.

"For the moment, we are not witnessing the uncontained global spread of this virus and we are not witnessing large-scale severe disease or deaths," he told reporters at a press conference in Geneva on Monday. "Does this virus have pandemic potential? Absolutely it has. Are we there yet from our assessment? Not yet."

South Korea reported a surge in new infections overnight, making it the second-highest national total behind China. As of Tuesday, South Korea's Centers for Disease Control and Prevention has recorded 977 confirmed cases and nine deaths.

The recent spike in cases prompted the U.S. Centers for Disease Control and Prevention to issue a warning on Monday advising Americans to avoid traveling to South Korea. The federal agency raised its travel warning to the highest level for those contemplating travel to the East Asian nation.

As of Tuesday, Italy's Ministry of Health had recorded 322 confirmed cases and 10 fatalities. The majority of those cases were in the northern Lombardy region, prompting some towns to suspend public gatherings, demonstrations and sporting events and to closing schools, businesses and restaurants. The initial cases in Italy were linked to Chinese tourists, according to the health ministry.

Please monitor the Centers for Disease Control and Prevention website at cdc.gov for more up-to-date information on the Coronavirus and precautionary measures. University leadership will continue to monitor CDC and State Department recommendations/restrictions as we assess the situations in countries where ETBU Global Study & Serve and TAME trips are planned for May and summer 2020. 

Dr. J. Blair Blackburn
President
East Texas Baptist University