East Texas Baptist University will host a series of events for Spiritual Renewal 2023 from Monday, February 20, through Wednesday, February 22. The event will consist of Chapel services and nightly worship.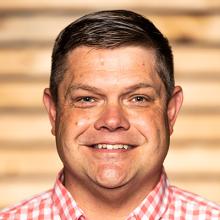 Chad Poe
Guest Speaker
Chad is married to Hope and they have three sons (Shepherd, Charlie, and Alder) and a daughter (Noli). He is an avid reader and an infrequent visitor to the gym. He serves as the Lead Teaching Pastor at Grace Bible Church in Lake Jackson, Texas. He hopes to see people moved into a deeper relationship with Christ through the power of God's Word.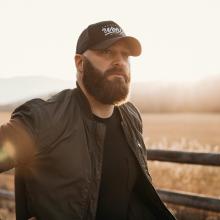 Jared Wood
Worship Leader
Jared Wood is a worship leader and songwriter based out of Dallas, Texas. Jared's passion is that the worship of believers everywhere would be expressed not only by the songs they sing but also by how they live their lives. Mark 12:30 says, "Love the Lord your God with all of your heart with all of your soul with all of your mind and with all of your strength." Christ calls us to be a reflection of our God to the world in which we live. Because of that calling, we should all strive to live our lives in such a way that we sincerely worship and honor the Lord with every fiber of our being.
Spiritual Renewal Week
Monday, February 20, 2023
10:00am

Chapel with Guest Speaker Chad Poe and Jared Wood Band

8:00pm

Worship Service with Guest Speaker Chad Poe and Jared Wood Band

Tuesday, February 21, 2023
10:00am

Dessert Fellowship

Immediately following worship, we will host a Dessert Fellowship in the Edwards Conference Room.

8:00pm

Worship Service with Guest Speaker Chad Poe and Jared Wood Band

Wednesday, February 22, 2023
10:00am

Chapel with Guest Speaker Chad Poe and Jared Wood Band
Devotional | Day 1

Read: Ephesians 6:10-13
10 Finally, be strong in the Lord and in his mighty power. 11 Put on the full armor of God, so that you can take your stand against the devil's schemes. 12 For our struggle is not against flesh and blood, but against the rulers, against the authorities, against the powers of this dark world and against the spiritual forces of evil in the heavenly realms. 13 Therefore put on the full armor of God, so that when the day of evil comes, you may be able to stand your ground, and after you have done everything, to stand.

Reflect:

How strong is the Lord? What evidence have you seen of His mighty power?

Why is it important for us to recognize that we are in a spiritual battle? How does this change the way we fight against the forces of evil?

How are things going in your current spiritual battles? How are you responding? Are you taking advantage of the full armor of God (belt of truth, breastplate of righteousness, feet shod with the gospel, shield of faith, helmet of salvation, and the sword of the Spirit – Ephesians 6:14-17)?

Respond:
Lord, I praise You for Your magnificent, mighty power. Father, help me to use every part of Your armor so I can stand strong in the midst of my spiritual battles.

Devotional | Day 2

Read: Psalm 37:7
"Be still before the Lord and wait patiently for Him; do not fret when people succeed in their ways, when they carry out their wicked schemes."

Reflect:

Why is waiting so hard? Why is it necessary?

Why is it frustrating when we see people succeed through evil means?

How can we demonstrate our trust in God in the midst of frustrating times?

Respond:
Father, please grant me the grace to wait patiently for You when evil seems to prosper.

Devotional | Day 3

Read: Hebrews 13:8
"Jesus Christ is the same yesterday and today and forever."

Reflect:

The pace of change in our world is staggering. Do you have a dependable friend? How could you thank that person today?

How would you describe the comfort of knowing that Jesus (and His love for you) has always been the same and will always be the same?

Is there an area in your life that needs more consistency? Talk to Jesus about this need.

Respond: 
Lord Jesus, I praise You for Your unchanging nature and unchanging love for me. Help me to model Your consistency in my life.

Devotional | Day 4

Read: Nahum 1:7
"The Lord is good, a refuge in times of trouble. He cares for those who trust in Him..."

Reflect:

When was the last time you experienced the goodness of God? How did you recognize that it was Him?

What images come to mind when you read the word "refuge?" How has God provided a shelter to you in the storms of your life?

Is it difficult at times for you to trust God? Why?

Respond:
Father, I confess that You are good. Help me to trust Your protection and provision in the storms of my life.

Devotional | Day 5

Read: Isaiah 41:10
"So do not fear, for I am with you; do not be dismayed, for I am your God. I will strengthen you and help you; I will uphold you with my righteous right hand."

Reflect:

When have you experienced loneliness? Why does it often produce fear in our hearts?

Is God your God? If so, He promises you His help. If not, He wants to be (Romans 10:13).

There is nothing stronger than God's righteous right hand. Where do you need His support today?

Respond:
Father, please remind me that You are always with me and that I can lean on the strength You provide.

Devotional | Day 6

Read: Philippians 4:6-7
"Do not be anxious about anything, but in every situation, by prayer and petition, with thanksgiving, present your requests to God. And the peace of God, which transcends all understanding, will guard your hearts and your minds in Christ Jesus."

Reflect:

The root of the word "anxiety" means "to be pulled apart." Name the things in your life that have you feeling "pulled apart."

Is it difficult to admit your needs to others? To God? Telling God our needs acknowledges our total dependence on Him. Tell Him your needs now. Be specific.

How does it make you feel to know that the peace of God will stand guard over your heart and mind? Express your gratefulness to Him.

Respond:
Jesus, thank You that we can cast our anxieties on You because of Your great love for us.