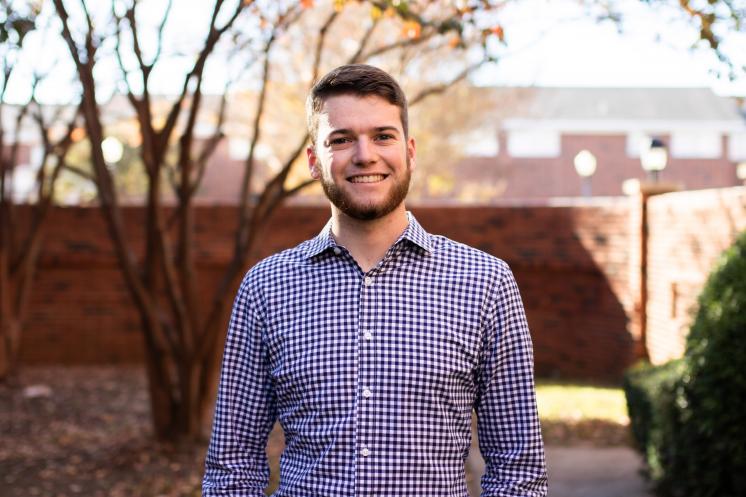 "Everyone at ETBU represents the mission of being a 'Light on the Hill'."
Meet third-generation ETBU Tiger Joshua Davis.
Joshua's grandparents, O.E. "Sneak" Davis and Carolyn Sumner Davis attended East Texas Baptist College from 1958-1962 and 1959-1963, respectively. Joshua's father, Scott Davis, attended ETBU from 1988-1992.
"As a young kid I attended the homecomings every year with my family, and always told them I wanted to attend school at ETBU.
I had the wonderful experience of being on the inaugural Golf team for 2 years which was the biggest reason I decided to attend. It was an honor to play for Coach Harvey and be a part of a Tiger Sports Team.
The academic flexibility at ETBU made it possible for me to earn my degree in 2.5 years. I have had fantastic professors in the Fred Hale School of Business, and even got the chance to take some religion classes as electives. Being here at ETBU has helped me grow spiritually. I have been challenged to apply my faith at school and in life. Where else could a university student take a class in training for personal evangelism?
The professors do a fantastic job of applying coursework to real life and incorporating Christian faith to learning. The faculty and staff are truly the best at this school. My professors were never too busy to welcome me into their office for help. My advisor, Dr. Renfro, and I became close and we would discuss current financial events in light of course material. Dr. Evans, the Dean of the School of Business, has spent hours helping me with school and even going beyond by having conversations about the work world and helping me put together my resume. Everyone at ETBU represents the mission of being a "Light on the Hill" so well.
"ETBU is a fantastic place to achieve greater things. College is not handed to you, and significant effort must be applied, but this institution does everything in their power to make your dreams achievable. From providing financial aid and scholarships, to the help of the staff and professors, ETBU is all about creating opportunities to learn and grow so that the gospel can be spread in every field and nation."