"For the Lord is the Spirit, and wherever the Spirit of the Lord is, there is freedom. So all of us who have had that veil removed can see and reflect the glory of the Lord. And the Lord—who is the Spirit—makes us more and more like him as we are changed into his glorious image."
2 Corinthians 3:17-18
Spring 2023 Women's Summit Schedule
Sunday, March 26, 2023
7:00pm

Social Gathering and Worship | Chapel on the Hill

All female faculty, staff, and students are invited to join us for the kickoff and first session of the Women's Summit at Chapel on The Hill. We will serve treats and drinks, have chill outdoor activities, plenty of photo ops, worship together with the McNeals, and hear a great message from our guest speaker, Dr. Casey Merrifield.

Monday, March 27, 2023
10:00am

Chapel | Baker Chapel in Rogers Spiritual Life Center

Dr. Casey Merrifield will share an encouraging word and the McNeals will lead worship.

2:00pm

Faculty/Staff Development Sessions | Woods Great Room, OSC

All female faculty and staff are invited to join us for a group leadership development session led by our speaker, Dr. Merrifield. We want to give all of our female employees an opportunity to be invested in through in-depth discussion and lighthearted fellowship. Light refreshments will be provided!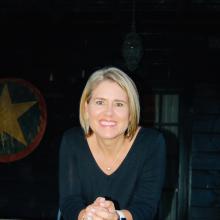 Casey Merrifield, Ph.D.
Guest Speaker
Casey spent most of her career working with varying ages in the local church and in Higher Education, including business professionals seeking to attain their lifelong dream of receiving an education. These opportunities have grown into speaking and training opportunities around the globe, where her consistent passion is being a catalyst for personal growth with those who seek to serve and make an impact in ministry and the marketplace. These experiences along with her academic drive have led her to unique places of influence and leadership finding their pinnacle as a Partner and Co-founder of ConneXtion Worldwide in 2019 after becoming a certified trainer with GiANT Worldwide. She completed her Ph.D. in Leadership Studies in the Spring of 2022. She leads a small group of high school girls in her local church and often can be found leading women's Bible studies and teaching at Women's Ministry retreats nationwide as well as training events for Lifeway Women.
As an executive coach and leader development specialist, she is poised to help individuals and teams achieve their best. She specializes in building healthy cultures in the workplace by helping leaders live authentically and intentionally with those they seek to serve and impact. As leaders live out their values and invest in key relationships, they can fortify team alignment, implement proven strategies, and create thriving organizations. Her great joy is helping leaders live more faithfully toward leaving a lasting legacy.
A proud Texan, she has made her home in western Oklahoma where she has been married to Scott since March of 2013. Scott is a business owner and cattle rancher. They are proud owners of a couple of bird dogs, Bodee the pug, and are affectionately referred to as Uncle Scott and Aunt Casey to many.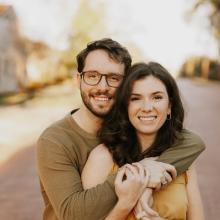 Christian and Shelby McNeal
Worship Leaders
Christian and Shelby met at ETBU while participating in the chapel worship program. The two ended up in the same chapel band, and the friendship remained until they married in 2022. Both Christian and Shelby have led worship services separately and together for the better part of ten years. Though teachers by trade, they love every opportunity to serve the Church with the gifts God has entrusted to them. Their ultimate purpose is ministry to Christ first and foremost and encouraging their fellow Christians to worship in Spirit and Truth.