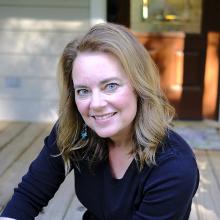 Laurie Lee Cosby
Adjunct Voice Instructor and Women's Choir Director
Laurie Lee Cosby is Adjunct Voice Instructor and Women's Choir Director at ETBU.  Prior to coming to ETBU, she taught Texas Women's University, Southwestern Baptist Theological Seminary, and Montgomery College (Lone Star College).  
Ms. Cosby frequently appears as a guest lecturer and guest panel member for area universities on the topics of Studio Business and Contemporary Commercial Music Vocal Pedagogy.  Ms. Cosby is a lyric coloratura soprano and multi-styles vocalist with performances ranging from Classical to Country belt.  Ms. Cosby has had solo performances with the Conroe Symphony Orchestra with Broadway tenor, Doug LeBrecque, Kingwood Pops Orchestra, Texas Brass Blues Band, The Crighton Players of Conroe, The American Theatre Company of Tulsa and The Gilbert & Sullivan Society of Tulsa (Light Opera Company of Oklahoma) directed by John Reed of the D'Oyly Carte Theatre in London.  She has also appeared in recital performances and concerts accompanied by Dove Award winner, Don Wyrtzen and Greg Hilfman of The Bangles.  Ms. Cosby has also played in semi-professional handbell ensembles including Voices in Bronze with Christine Anderson and Tulsa Festival Ringers with Jean Hendon.
MUSI 1138.08 - Women's Choir
Laurie Lee Cosby, Director
lcosby@etbu.edu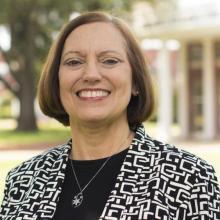 Cathy DeRousse
Director, Bennett Technology Lab Collaborative Artist, College Organist and Adjunct Instructor of Piano
Cathy DeRousse has twenty-five years of experience in higher education and currently serves in the School of Communication and Performing Arts as Collaborative Artist, College Organist, and Director of the Bennett Technology Lab, in addition to teaching piano, class piano, songwriting, and scoring and arranging. Prior to coming to ETBU, she taught piano, collaborative piano, and music theory at Centenary College of Louisiana, and she also served as a staff accompanist at Del Mar College in Corpus Christi, Texas. Mrs. DeRousse earned Bachelor of Music and Master of Music degrees in piano from Oklahoma Baptist University and Southwestern Baptist Theological Seminary, respectively. She is a member of Baroque Artists of Shreveport and is active as an adjudicator for piano festivals and competitions. Mrs. DeRousse has served churches in Texas, Oklahoma, Louisiana, and New York, including her present position as organist at Emmanuel Baptist Church in Shreveport, Louisiana. Her published compositions include works for piano, organ, handbells, violin, and choir. She enjoys helping students grow both personally and in their skills so that they will be prepared to honor God through their careers.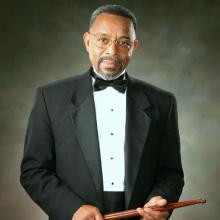 Anthony Robinson
Adjunct Instructor of Music
Anthony Robinson is Adjunct Instructor of Music and teaches percussion and woodwind methods. Prior to ETBU, he was Percussion Coordinator/Band Director in Marshall, Texas for twenty-five years and Director of Bands/Fine Arts Coordinator for five years before his retirement. He has since served as a percussion specialist for many school districts in the East Texas area. Anthony has also served as Percussion Organizer/Clinician for the Texas Music Educators Association (TMEA) All State Bands and Orchestras for over twenty-six years.
Mr. Robinson received a Bachelor of Music Education from Northwestern State University in Natchitoches, Louisiana and a Master from East Texas State. An active professional, Mr. Robinson has served over 42 years as percussionist with the Shreveport Symphony and over 35 years with the Longview and Marshall Symphonies. He is also retired from the United States Air Force where he served as First Sergeant/Principal Percussionist for the United States Army Air Force Band of the Gulf Coast (ANG). His military musical experience includes a ten-city tour of the Czech Republic; teaching private lessons as a form of Welfare and Recreation to U.S. troops while he was deployed to southwest Asia in support of the Global War on Terrorism and appearances with the U.S. Air Force Band of the West (San Antonio).