Every year during the spring semester, ETBU hosts an Academic Excellence Awards Chapel Ceremony, where students from academic departments are recognized by their respective faculty for each student's Christian character, scholarly accomplishments, and active involvement in ETBU campus life.
This year's Academic Excellence Award recipients are listed below along with some of the characteristics and achievements provided by their nominating departmental faculty.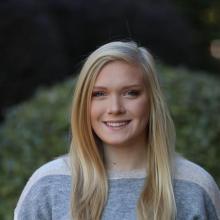 Emily Anderson | Biology
Senior
Degree: Bachelor of Science 
Major: Biology – Human Biology Track 
Minor: Chemistry 
Emily is the hardest working student in the Department of Biology. 
She is considered to be a leader in the classroom.  
Emily has served faithfully as an excellent science tutor in ACE. 
Dr. Marissa Smith describes Emily as, "strong, determined, persistent, friendly, funny, kind, and honest. She is a great student because she doesn't give up and she puts her all into whatever she is assigned." 
Dr. Shannon Cox-Kelley describes Emily as, "More than once I had to tell her to take some time off just for herself because she had driven herself to exhaustion. It goes without saying from that, that Emily's work ethic is fantastic." 
She has held a part-time job as a scribe at local hospitals and yet maintain a very high GPA. 
Emily has been accepted into the Masters of Public Health program at the University of Texas Health Science Center at Tyler with plans to go to medical school.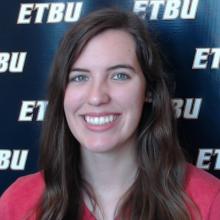 Jessica Levee Kohutek | Behavioral Sciences
Senior
Degree: Bachelor of Science 
Major: Psychology 
Minor: Counseling 
She is member in Psi Chi (Honor Society for Psychology) and Pi Gamma Mu (International Honor Society for the Social Sciences). 
Jessica demonstrates focus and intentionality in her education. 
She engages with both the material and with her instructors. 
Dr. David Deel notes, "Jessica writes with a depth of exploration and application of the material that she has researched and studied."
Dr. Jenny Mobley describes her as "the consummate quiet professional with her attention to detail, thoroughness, and her willingness to take criticism and feedback, as well as her incredible work ethic." 
Anyone who has had Jessica in class or interacted with her, immediately recognizes her sweet and genuine Christ-like spirit, showing love and concern for those around her and for God's Kingdom ministry. 
Jessica demonstrate a strong sense of calling and purpose, with Dr. Deel also noting that because of all of these qualities, she will make an exceptional counselor!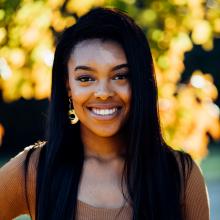 Sy'Quoria Moore | Business
Senior
Degree: Bachelor of Business Administration 
Major: Accounting 
Sy'Quoria has shown exemplary leadership and work ethic as an officer on the ETBU Enactus Team. 
Dr. Bill Mills stated, " Sy'Quoria is an outstanding all around student with unlimited potential.  She always comes to class prepared, always has a time management plan, is well grounded in Jesus, and knows exactly how to achieve her goals.  I am so pleased to know her." 
Dr. Barry Evans stated, "Sy'Quoria is one of those exceptional students who only comes along once every several years.  She has enormous potential that she lived up to in every assignment.  I shared with her once that her answers on a Business Ethics essay exam were better than my own answer key.  Even more so than her academic talents was her humility and fantastic attitude.  I was glad to get to know her and have her in my classes." 
Her score on the Peregrine End of Program Assessment was the highest ever recorded by an ETBU Business major.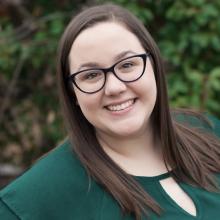 Bayli Bernethy | Chemistry
Senior
Degree: Bachelor of Science 
Major: Chemistry & Biology (Human Bio Specialization) 
One of Bayli's professors noted, "she has shown discipline and focus in challenging classes, and that she is consistent in submitting quality work." This professor felt that there was not a more deserving student for this award.  
Another one of her professors nominated her based on her enthusiastic attitude towards learning, both in lecture and lab. This professor also said that when compared to other students, Bayli had a desire and drive to do well in challenging subjects.  
The amount of growth and maturity in Bayli the faculty have seen this last year has been impressive.  
All of her professors have been proud of her performance throughout her time at ETBU. In addition to her classes, she is regularly involved in departmental activities and is an important member of our team.  
Bayli, as a member of our team, brings joy and laughter to our lives at ETBU and is a role model for underclassmen.  
The professors are excited for Bayli's future and are proud to have walked alongside her these last three years of her academic journey. "Keep up the good work and we are very proud of you!"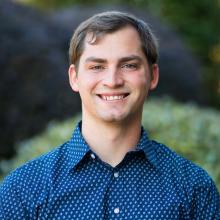 Edward 'Toby' Palmer | Religion
Senior
Degree: Bachelor of Arts 
Major: Religion-Biblical Studies Concentration 
Edward served as a Religion tutor in the Academic Center for Excellence. 
He is a Theta Alpha Kappa Member. 
Edward is the Peak Memorial Scholarship recipient. 
He was awarded Outstanding Achievement in the Study of Biblical Greek. 
He was awarded Outstanding Achievement in the Study of Theology. 
Edward was chosen to be a part of the Museum of the Bible Summer Logos Program. 
He is described by his professors as an outstanding student in the classroom. 
He is an example of Academic Excellence, Christian Scholarship, and Christian Servant Leadership. 
He displays high-level theological and critical thinking.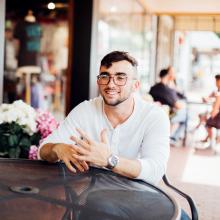 Michael Sanders | Communication
Special (Prep)
Degree: Bachelor of Science 
Major: Public Relations 
Minor: Management 
Michael is a member of Lambda PI Eta national communication honor society. 
He is a member of the ETBU track and field team. 
Michael worked at spearheading the creation of a new student communication society. 
Michael has been an outstanding student in the classroom. 
He exemplifies the love, grace and joy of Christ in everything he does. 
Michael has produced high quality work and maintained excellent grades. 
He has a pleasant demeanor and is easy to work with. 
Dr. Cole Franklin describes him as "hard-working and motivated, always striving to do his best in everything he does."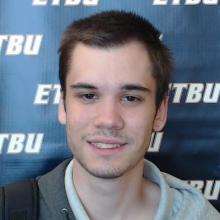 Joshua Broussard | History
Senior 
Degree: Bachelor of Arts 
Major: History/English (General Track) 
The faculty of the department have choose Josh because they have seen such tremendous growth in him over the past four years.  
Josh has been a pleasure to work with, in the office, in the classroom, and in the numerous discussions in our offices. In each circumstance, it is his curiosity and desire to learn that most impresses and delights the faculty.  
His research is thorough and creative, and he stands out above his peers as one who loves to learn new things. 
More than that, though, Josh have become an example to his classmates.   
The faculty appreciates all he has done over the last four years and will miss him, and they will be praying for him as he starts graduate school in August. 
Alexandria Hamaker | Clinical Laboratory Science
Junior 
Degree: Bachelor of Science 
Major: Clinical Laboratory Science 
Alex is one of the first students to be recruited into East Texas Baptist University's new Clinical Laboratory Science (CLS) bridge program even though she is not a Texas resident and lives in South Carolina.  
Dr. Halupa shared, "Alex is a true joy to have in class. She is a master at effectively balancing her personal, work and school life which makes her a model student in a bridge program such as this one for working adults."   
Alex has excelled in the CLS classes she has taken at ETBU.  
She is motivated and produces exemplary class work.   
 Dr. Halupa stated, "I am honored to have Alex as one of my initial graduates from this new program. I am sure she will 'do ETBU proud' on the national registry."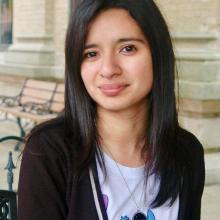 Viridiana Jasso De La Garza | English
Senior
Degree: Bachelor of Arts 
Major: English (General Track) 
Minors: Religion, Writing 
Dr Zachary Beck said, "I have been blessed to teach Diana in several courses. She is an outstanding student. The characteristic that stands out to me most about Diana is her inquisitiveness. She frequently has stayed after class is over to ask more questions about the texts we had been discussing." 
She always exhibits a joyful curiosity and a desire to understand—essential traits of a lifelong scholar.  
All the faculty is thankful for Diana's contributions to the English department and she will be missed.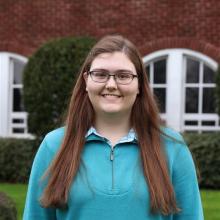 Haley Melton | Mathematics
Senior
Degree: Bachelor of Science in Education 
Major: Mathematics – Education Plan I 
Haley served as an ACE tutor for two years. 
She served as the SI for statistics for one year. 
She has patiently and graciously helped others understand mathematics. 
She participated in Proof Seekers. 
Haley set high standards for her work. 
She consistently has one of the highest grades, if not the highest grade, in every mathematics class taken at ETBU. 
She completes assignments regardless of the level of difficulty. 
One of her mathematics professors said this about her, "Haley's work is consistently excellent. She is very thorough in what she does. She is always on time if not significantly early."  
All of her mathematics professors agree that she will be an excellent mathematics teacher.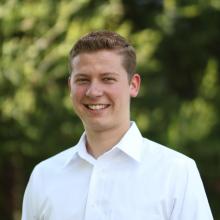 Brock Garrison | Music
Senior 
Degree: Bachelor of Music 
Major: Worship Studies 
Brock is an outstanding student in the classroom and on stage, and he also exemplifies the best in servant-leadership qualities.  
During his tenure at ETBU he has participated in multiple performing ensembles including the ETBU Concert Choir, Hilltop Singers, Lampsato Worship band, and musical theatre productions.  
He often aids in leading worship and serves in numerous additional roles at Immanuel Baptist Church in Marshall.  
Brock have a passion for worship and performance. 
He has a perpetual positive attitude, and has been a prominent and consistent role model for other students in the music department.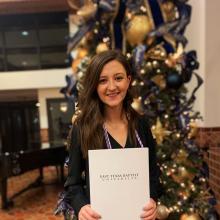 Logan Choiniere | Nursing
Senior 
Degree: Bachelor of Science in Nursing 
Major: Nursing 
She has given 110% in both the classroom and clinical setting. 
She strives to do her very best in everything she does and remains humble in her accomplishments. 
She is the first to volunteer to help in any way and is always a team player. 
It has truly been an honor to lead her into our shared profession of nursing.   
In everything she does, she exemplifies her call to nursing through her determination, perseverance, and excellence in academics and the caring nature and compassion she demonstrates in nursing practice.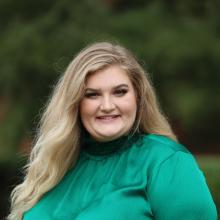 Destiny Timmons | Teacher Education
Senior
Degree: Bachelor of Science in Education 
Major: Elementary Education (EC-6) 
Destiny served as the president of the student chapter of the Association of Texas Professional Educators.  
She received outstanding evaluations during her clinical teaching experience.  
Destiny has demonstrated leadership skills among her classmates showing strengths in lesson design and as a person who communicates an ethic of care.  
She has a loving heart for children which was continually demonstrated throughout her coursework and her field based experiences.  
Dr. Mulkey describes Destiny as "being passionate, dependable, caring, and possessing a strong work ethic. Destiny is a role model for all education students."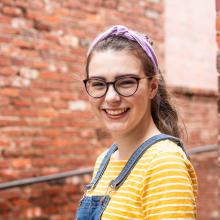 Emory Lambert | Theatre Arts
Senior 
Degree: Bachelor of Science in Education  
Major: Theatre Arts Education (All-Levels) 
Emory is Vice President of Alpha Psi Omega National Theatre Honor Society. 
She passed the PPR and Content exams on first attempt with very high marks. 
Emory directed a very successful production of "Crimes of the Heart" this season. 
She has commitment to academic excellence in every area of her education. 
She has shown strong leadership in the Department of Theatre Arts. 
Emory has a passion for theatre and teaching. 
The faculty will remember all the fun we have had over the last four years!