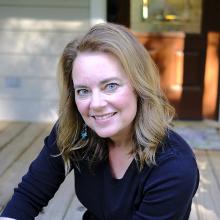 Laurie Lee Cosby
Voice Instructor and Women's Choir Director
Laurie Lee Cosby is Adjunct Voice Instructor and Women's Choir Director at ETBU.  Prior to coming to ETBU, she taught Texas Women's University, Southwestern Baptist Theological Seminary, and Montgomery College (Lone Star College).  
Ms. Cosby frequently appears as a guest lecturer and guest panel member for area universities on the topics of Studio Business and Contemporary Commercial Music Vocal Pedagogy.  Ms. Cosby is a lyric coloratura soprano and multi-styles vocalist with performances ranging from Classical to Country belt.  Ms. Cosby has had solo performances with the Conroe Symphony Orchestra with Broadway tenor, Doug LeBrecque, Kingwood Pops Orchestra, Texas Brass Blues Band, The Crighton Players of Conroe, The American Theatre Company of Tulsa and The Gilbert & Sullivan Society of Tulsa (Light Opera Company of Oklahoma) directed by John Reed of the D'Oyly Carte Theatre in London.  She has also appeared in recital performances and concerts accompanied by Dove Award winner, Don Wyrtzen and Greg Hilfman of The Bangles.  Ms. Cosby has also played in semi-professional handbell ensembles including Voices in Bronze with Christine Anderson and Tulsa Festival Ringers with Jean Hendon.
MUSI 1138.08
Laurie Lee Cosby, Director
lcosby@etbu.edu | 903.923.2158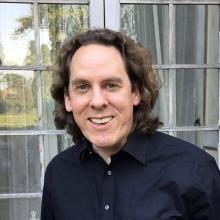 Dr. Ian Aipperspach
Instructor of Music and Collaborative Artist
Dr. Ian Aipperspach, Adjunct Instructor of Music and Collaborative Artist, holds a Doctor of Philosophy in Fine Arts in Choral Conducting and a Graduate Certificate in Piano Pedagogy from Texas Tech University, a Master of Music in Conducting and Organ Performance from    Southwestern Baptist Theological Seminary, a Bachelor of Science in Music Ministries and a Bachelor of Arts in Music (Organ) from John Brown University, and an Associate of Arts in Music Education-Instrumental (Piano) and History from Del Mar College. As a collaborative artist, performer, and conductor, he has performed across the United States, Australia, Northern Ireland, and Italy. Dr. Aipperspach's research area focuses on the music of the Moravian Church in the 19th century, and he works with the Moravian Music Foundation to promote and preserve its musical heritage. He is published through the Moravian Music Foundation Star Anthem Series, American Choral Directors Association, and the American Musicological Society – Southwest Chapter.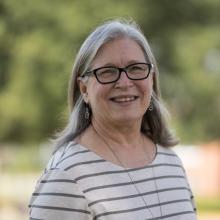 Sue Bugg
Retired Band Director
Sue Bugg, a native of Gilmer and a resident of Tyler, Texas, is a retired band director, having taught at Greenville Junior High, Hogg Middle School, Jacksonville Middle School, and Lee High School in the East Texas area for 34 years. Her education includes a Bachelor of Fine Arts from Stephen F. Austin State University and a Master of Music Education from East Texas State University. She has performed with Inspiration Point Fine Arts Colony, Tyler Chamber Orchestra, East Texas Symphony, Tyler Civic Chorale, Texas Shakespeare Festival, Liberty Hall, various churches, and has served as a pit musician in the Tyler area for 45 musicals!  She is an adjunct music instructor at East Texas Baptist University and the University of Texas at Tyler, a private flute teacher, clinician, and adjudicator for Texas All Region and All State auditions and is a musician contractor for various church musical events.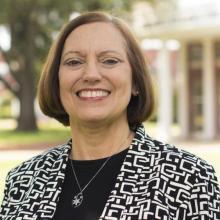 Cathy DeRousse
Director, Bennett Technology Lab Collaborative Artist and College Organist
Cathy DeRousse has twenty-five years of experience in higher education and currently serves in the School of Communication and Performing Arts as Collaborative Artist, College Organist, and Director of the Bennett Technology Lab, in addition to teaching piano, class piano, songwriting, and scoring and arranging. Prior to coming to ETBU, she taught piano, collaborative piano, and music theory at Centenary College of Louisiana, and she also served as a staff accompanist at Del Mar College in Corpus Christi, Texas. Mrs. DeRousse earned Bachelor of Music and Master of Music degrees in piano from Oklahoma Baptist University and Southwestern Baptist Theological Seminary, respectively. She is a member of Baroque Artists of Shreveport and is active as an adjudicator for piano festivals and competitions. Mrs. DeRousse has served churches in Texas, Oklahoma, Louisiana, and New York, including her present position as organist at Emmanuel Baptist Church in Shreveport, Louisiana. Her published compositions include works for piano, organ, handbells, violin, and choir. She enjoys helping students grow both personally and in their skills so that they will be prepared to honor God through their careers.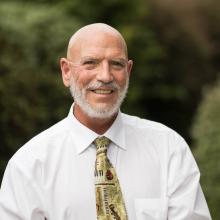 Terry Hopkins
Instructor of Music
Terry Hopkins is Adjunct Instructor of Music teaching applied Low Brass lessons. Terry spent 35 years as a band director in both Louisiana and Texas. He holds a Bachelor of Music Education and Master of Music degree from Northwestern State University in Natchitoches, Louisiana. His wonderful students blessed him with numerous Sweepstakes at district, state and national contests. He has appeared as guest conductor, adjudicator, clinician, and "motivator" throughout Texas, Arkansas, and Louisiana. 
Mr. Hopkins is an active instrumentalist, performing with the Shreveport Symphony for over 27 years, Longview Symphony for over 31 years and the Marshall Symphony for over 42 years. He performed in the "House Band" at Hirsch Coliseum and Le'Bossier" Theatre with musicians such as James Brown, Gladys Knight, The Temptations, Frankie Lane, Stevie Wonder, Dionne Warwick, Frankie Valle, and others.
Greg Ingraham
Instructor of Music
Greg Ingraham is Adjunct Instructor of Music teaching applied Woodwind lessons. Greg earned a Bachelor of Music Education from Southern Methodist University (SMU). He served as an assistant band director in Fairfield, Texas before joining the U.S. Army, becoming a member of the Army Bands program as a bassoon player. Bands outside of the Washington D.C. area are generally small bands so Greg's versatility made him a very useful member of the many bands he played in. His ability to play all of the woodwind instruments gave him the opportunity to perform often and he had opportunities outside of his army duties to play and teach.
Highlights of his army career include playing the English Horn solo on Alfred Reed's "Russian Christmas Music" on multiple occasions, performing as a bassoon soloist on Weber's "Hungarian Rhapsody", and on clarinet playing the solo part to Glen Miller's "moonlight Serenade" with a big band.
After 21 years of service, Greg retired from the Army and went into the IT service industry but returned to a career in music where he is currently a freelance musician in the East Texas, Shreveport, and Louisiana areas. He has played with several groups including the Bill Causey Big Band, Longview and Marshall Symphonies, the East Texas Symphonic Band, and the Shreveport Summer Music Festival.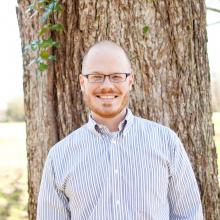 Andrew Pressley
Instructor of Music
Andrew Pressley is Adjunct Instructor of Music teaching courses in Guitar and Worship Studies.  Andrew was born and raised in the upstate of South Carolina. He is a graduate of the Fine Arts Center of Greenville County (Jazz Guitar) and holds a Bachelor of Arts (Music: Classical Guitar) from Anderson University as well as a Master of Divinity in Church Music (Composition) from New Orleans Baptist Theological Seminary. Andrew has served as a music minister since the age of 19 and currently serves as the Associate Pastor for Music and Worship at First Baptist Church, Lindale. He has taught music in both classroom and private settings since 2002 in the areas of music theory, guitar, worship studies, recording technology, and songwriting. Andrew married Meghan in 2016, who teaches math and serves the church in various ways.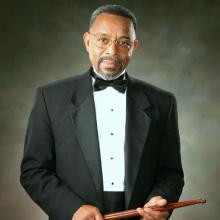 Anthony Robinson
Instructor of Music
Anthony Robinson is Adjunct Instructor of Music and teaches percussion and woodwind methods. Prior to ETBU, he was Percussion Coordinator/Band Director in Marshall, Texas for twenty-five years and Director of Bands/Fine Arts Coordinator for five years before his retirement. He has since served as a percussion specialist for many school districts in the East Texas area. Anthony has also served as Percussion Organizer/Clinician for the Texas Music Educators Association (TMEA) All State Bands and Orchestras for over twenty-six years.
Mr. Robinson received a Bachelor of Music Education from Northwestern State University in Natchitoches, Louisiana and a Master from East Texas State. An active professional, Mr. Robinson has served over 41 years as percussionist with the Shreveport Symphony and over 34 years with the Longview and Marshall Symphonies. He is also retired from the United States Air Force where he served as First Sergeant/Principal Percussionist for the United States Army Air Force Band of the Gulf Coast (ANG). His military musical experience includes a ten-city tour of the Czech Republic; teaching private lessons as a form of Welfare and Recreation to U.S. troops while he was deployed to southwest Asia in support of the Global War on Terrorism and appearances with the U.S. Air Force Band of the West (San Antonio).